Faculty Q&A: Michael Ippolito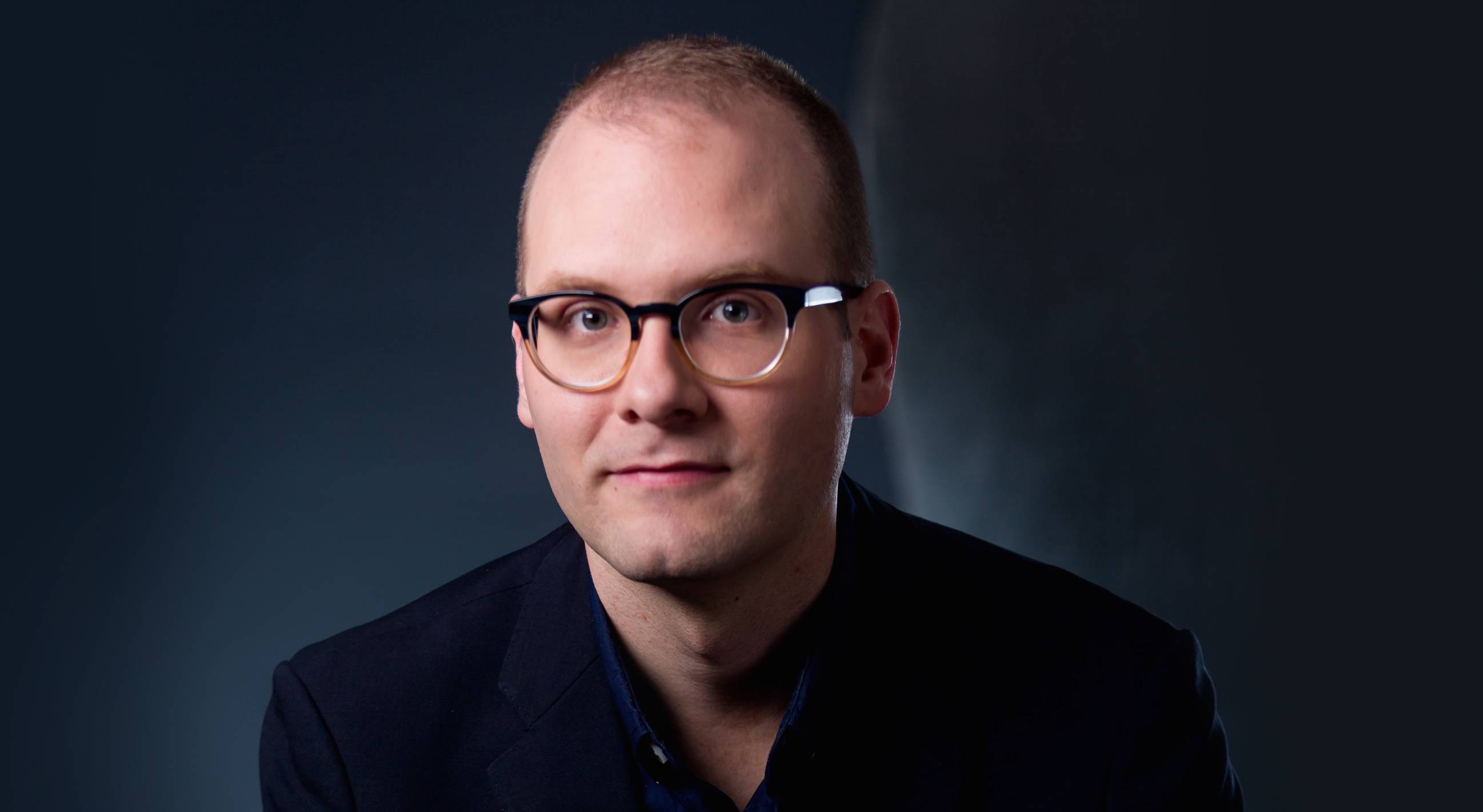 Classical music from TV cartoons was the first spark for his career as composer
Michael Ippolito is an associate professor of composition in the School of Music. He joined Texas State University in 2014 after completing a Doctor of Musical Arts degree at the Juilliard School.
His works have been performed by leading musicians around the world. Drawing on a rich musical background of classical and folk music, and taking inspiration from visual art, literature, and other art forms, Ippolito has forged a distinctive musical voice in a body of work spanning orchestral, chamber, and vocal music.
Ippolito has received commissions from numerous organizations, including Carnegie Hall and The ASCAP Foundation, The Florida Orchestra, Chamber Music America, Vocal Arts DC, and Staatstheater Darmstadt.
A native of Tampa, Florida, Ippolito and his wife, Tomoko Shannon, make their home in San Marcos where they enjoy the "pedestrian friendly life" similar to what they had in New York. Their children are starting off their musical journey with violin and piano.
"Sometimes I wish I knew how to do anything else. I've often thought that working in a library or archive would be wonderful; spending all day in a quiet, organized space, with lots to read. When I'm particularly frustrated with a piece, I fantasize about any job that wouldn't require me to come up with new ideas. But when composing is going well, there is nothing else I would rather do," Ippolito says.
Q: How did you decide to become a composer?
A: "I was fascinated with classical music as a kid. I don't come from a musical family, so I mostly came across the music in cartoons, like 'Looney Tunes' and 'The Ren & Stimpy Show.' I'm not sure why I liked it so much, but I may have been attracted to the fact that no one else I knew liked it, so it was unusual.
"I started taking piano lessons when I was 8 years old. Then I started to play cello in my middle school orchestra, which is really when I fell in love with music. I think the experience of playing with others was a huge part of drawing me into music. There is nothing like playing as part of an orchestra.
"I started composing because I was improvising in class and my teacher suggested I write down my improvisations. I had never really considered doing that, but once I started, I was hooked on it. I had never encountered something that was so hard to do, and so satisfying once it was done."
Q: What are some influences — musical or otherwise — that affect your work?
A: "I love to read, and I find that writers are often better at communicating the creative process than other artists. Some examples are T.S. Eliot, Ernest Hemingway, Ursula K. Le Guin, and George Saunders. Their novels, stories, and poetry have been hugely influential to me, but also their writing about the writing process is so clear and thought-provoking."
Q: What would you say about auditioning? Auditions are required for acceptance into all undergraduate music degree programs at Texas State.
A: "Auditions are the worst! Not everyone thrives in situations of intense pressure and an audition takes all the stress and anxiety you deal with on a daily basis and compresses it into this incredibly short time. There may be a better way to do things, but for now, it is a necessary evil.
"I have definitely said my share of dumb things in interviews or thought I did terribly in an audition, and afterward I really beat myself up about it. With time, I have come to realize that it was never as bad as I thought. This goes for any performance, actually. I can't remember who said this: 'You were never as bad as you thought, and you were never as good as you thought.' I think this is a very wise approach, not to get too caught up in the ups and downs you feel like an artist."
Q: What advice would you offer to potential Texas State music students?
A: "Studying music is a life-long process and a degree can only give you part of what you need to be successful. You should establish habits of practicing and being intensely curious about everything. It will make you a stronger applicant as a music student, but it will also serve you well as you continue your studies and enter your professional career.
"My colleagues and I think a lot about making a curriculum that will best prepare our students for the professional world, but the reality is that music is an infinite pursuit, and we can't cover everything. However, if each student follows their own curiosity with focus and intention — with teachers who help guide that journey — there is no limit to what they can accomplish. I imagine every field must be like this, but I know that music is."
Q: What kind of music do you listen to during a long car ride?
A: "Honestly, I usually listen to podcasts rather than music when I'm driving or doing housework. When I have music on, I tend to get caught up in the music and find it hard to focus on anything else. When I do listen to music, I like to have a wide variety. Lately, I've been listening to a lot of Nina Simone, the British progressive rock band Gentle Giant, music for viol consort, and Balkan folk music."
---
On the Web: http://www.michaelippolito.com/machine-become-music