Heart over Height: Determination helps coach overcome cancer, find success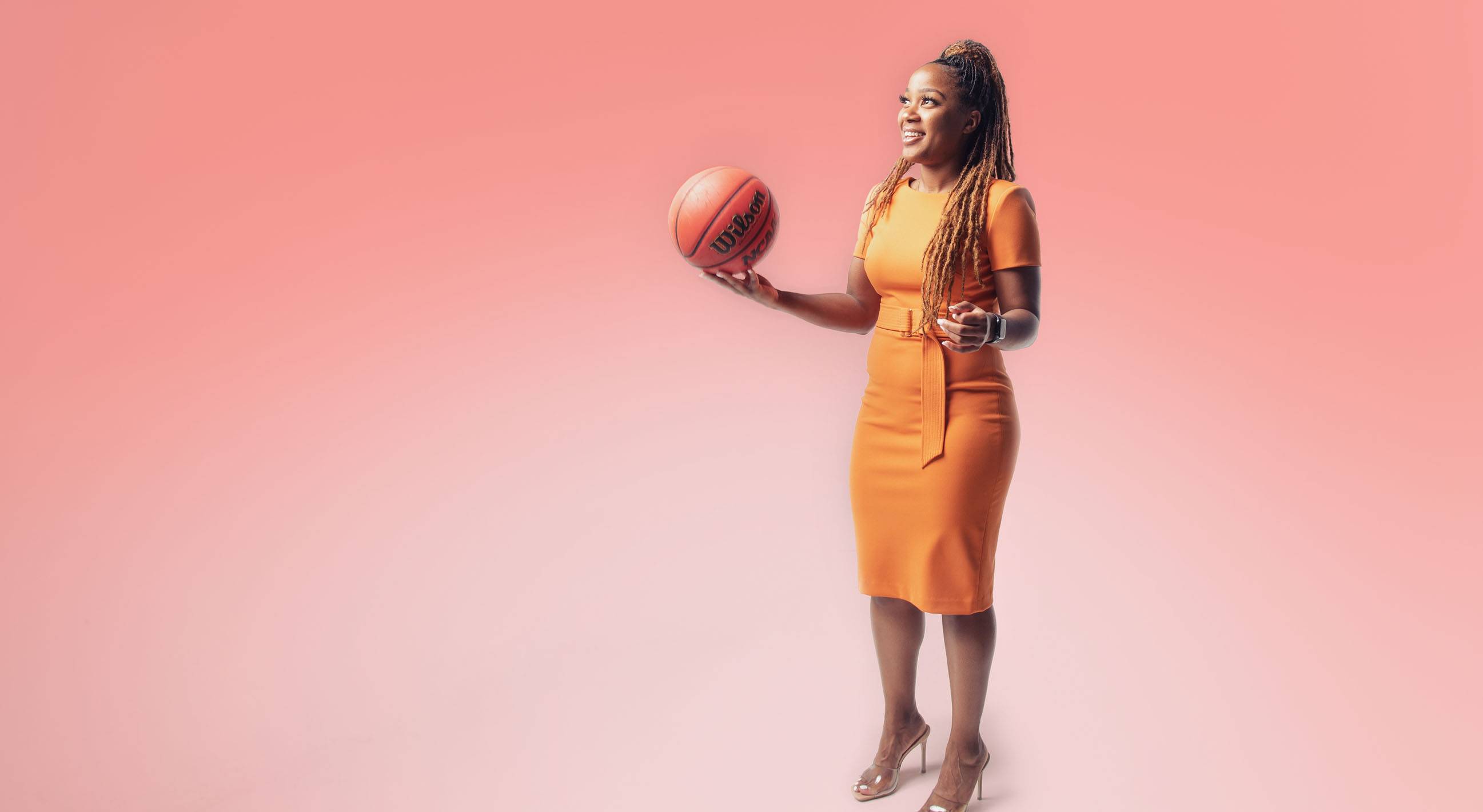 Jericka Jenkins is finishing her second season as assistant coach for the Texas State women's basketball team. Before she joined the team, she was a Bobcat who earned a master's degree in exercise science in 2020.
By Chris Brown
It was all supposed to be a dream. Then the nightmare started.
Jericka Jenkins, like so many teenagers, wanted to play Division I women's basketball. She lived and breathed basketball. It's just a way of life for many living in the Dallas-Fort Worth area. If you watched Jenkins on a basketball court during her time at Lancaster High School, you knew she was destined for greatness at the collegiate level.
But, the greatness, the awards, the recognition, the friendships, the bus rides were almost impossible.
In February 2005, Jenkins got sick. After running a personal best in the mile during a track event, she woke up the next morning with a swollen lymph node. A quick visit with the school's athletic trainer resulted in taking a "two-week break" from athletics. Two weeks later, a physician told her the same thing: "just wait two weeks and it should go down."
No change.
Doctors ordered X-rays and saw cloudiness in her in lungs. A biopsy was scheduled for April 13. Two days later, Jenkins and her family were called to the hospital. The 14-year-old high school student was diagnosed with stage 4 Hodgkin's Lymphoma.
"Physically, what I was going through … Socially, what I was going through … Mentally, what I was going through… Balancing all three of those things on top of going through treatments was the hardest part," Jenkins says. "Chemo, obviously, makes you sick and kills all your fast-moving blood cells, so I was always fatigued. Then, going through the social change of losing my hair and me thinking I'm losing my friends along with wondering if I can still play basketball because I had a port catheter in me."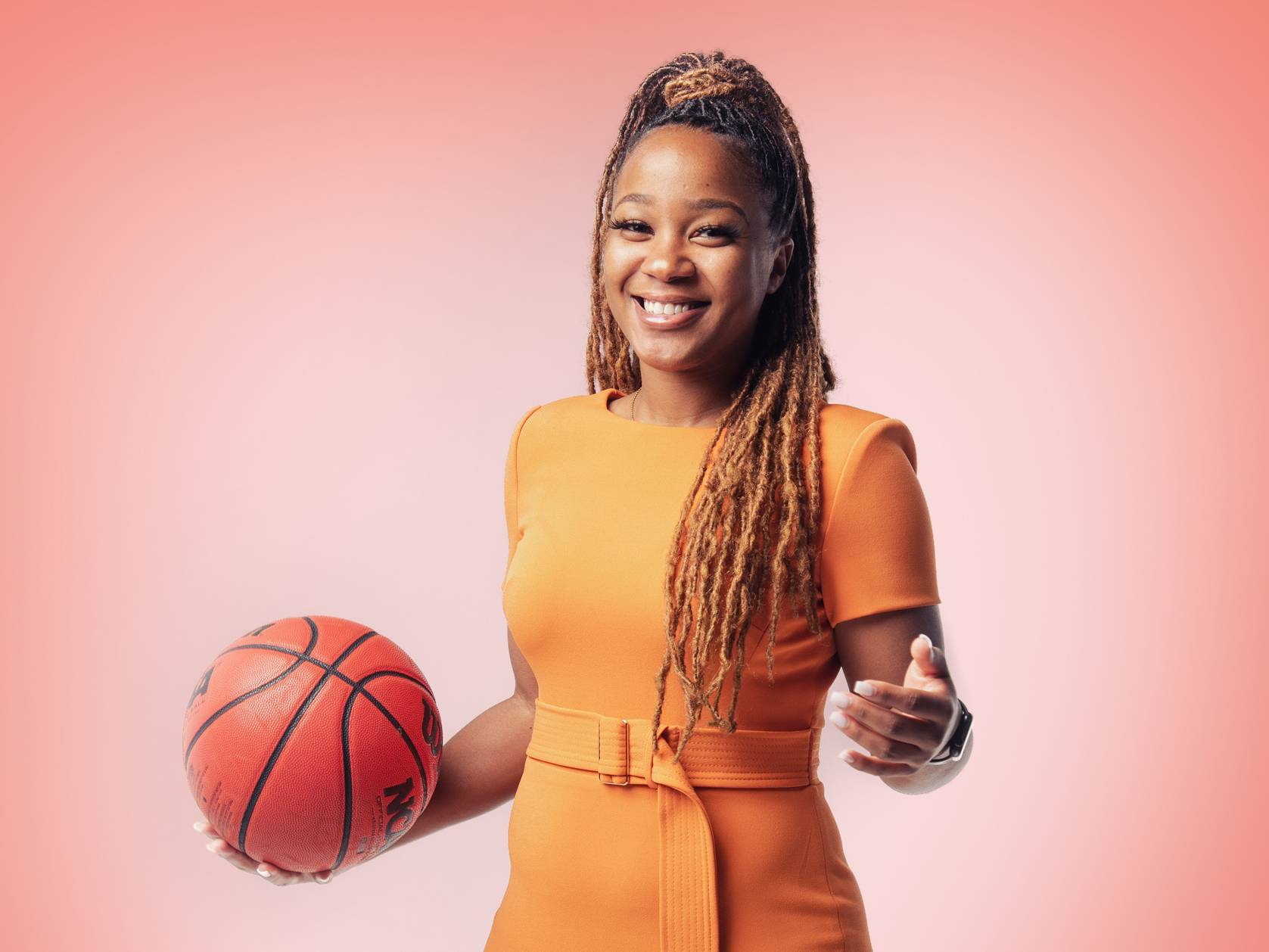 Jenkins is a fighter. Just five months after that call from the hospital, Jenkins completed her chemo treatments. All that was left was three weeks of radiation treatments. Then came another phone call. "(The doctors) announced I was cancer free in October 2005," Jenkins says. The nightmare was over and now the dream could return.
After her bout with cancer, Jenkins returned to high school basketball with a fiery determination. In the two seasons after beating cancer, Jenkins and her Lancaster squad took the fight to their opposition. They beat 51 opponents. They beat two more to win back-to-back bi-district championships.
Jenkins beat others out to earn back-to-back first-team all-district honors. She beat the competition so much; voters had no choice but to award her the Bi-District Newcomer of the Year in 2006 and the Bi-District Offensive Player of the Year.
After leaving Texas, Jenkins took the fight on the road: Hampton University in Virginia. It took four games before the true freshman found herself in the Lady Pirates' starting lineup.
The show was about to begin. With 27 points against a conference opponent as a true freshman, 31 against Bethune-Cookman as a sophomore. The first Lady Pirate to be recognized by the Associated Press when she was named an AP Honorable Mention All-American as a junior; that same season she set the school's Division I mark with 17 assists in a single game. Her 217 assists throughout the 2011-12 season set the program's history and Division I single-season record. First Team All-MEAC, Hampton University Female Student-Athlete of the Year, Richmond Times-Dispatch First Team All-State, VaSIDA Second Team All-State, and Capital One Academic All-District.
All The Way Up: The Jericka Jenkins Story by Phillip Aycock
Jericka Jenkins was living a dream.
"I never imagined I'd be nearly as successful as I became," Jenkins told Hampton University public relations in 2012. "I was never nervous that my health would be an issue, though. My doctors informed me about some long-term side effects I might experience, so I knew what signs to look for."
Jenkins graduated from Hampton in 2012 as the program's career leader in free throw percentage (.833), second in assists (620), tenth in steals (234) and totaled 1,385 points. She earned a bachelor's degree in criminology/criminal justice.
As the graduate assistant and video coordinator, Jenkins managed and executed all video projects, assisted in scouting and team preparation for each game, and was a vital member in the day-to-day operations of the women's basketball program. In May 2020, she received a master of science in exercise science and a month later was named Texas State's assistant women's basketball coach.
"You only have one life," Jenkins says. "The small things do not matter. If it's not going to matter a week from now, then why even stress over it. You should just live in the moment. Live life as it comes — day by day — and not be stressed about anything.
"I, obviously, could've not been here, so it's easier for me to say all that then someone else, but this entire experience has changed my outlook on life."