Campus Recreation's Adventure Trips give Bobcats a chance to unplug and grow
By Matt Joyce
You never know what a student might discover when they immerse themselves in the outdoors with Texas State University's Adventure Trip Program.
Jakob Waldrop, a senior, developed an appreciation for the urban wilderness of San Marcos when he took a canoeing class that ventured down the San Marcos River.
Lily Boles, also a senior, met new people on backpacking excursions in Big Bend National Park and the Gila Wilderness, including a friend who later road-tripped with her all the way to California for the Coachella Valley Music and Arts Festival.
Martin Driskill, a junior, went on a guided canoe trip on the Colorado River that sharpened his academic focus, introduced him to a fulfilling student job, and even refreshed his outlook on life.
"The second I got hooked up with the Adventure Trip Program, I immediately felt this sense of home," says Driskill, who's now an Adventure Trip leader. "I'd finally found the path that I'm supposed to be on in life. I was just walking through college, not knowing what I was doing. But once I got into this program, I met people who inspired me, and I wanted to continue learning from them."
Part of the Division of Student Success, Campus Recreation's Adventure Trip Program (ATP) enhances the Bobcat experience by providing opportunities for students to unplug in nature. Students tackle outdoor challenges, learn new skills, and build bonds with fellow students in beautiful places like Big Bend, Enchanted Rock State Natural Area, and Big Thicket National Preserve. The underlying goal, organizers say, is to engage students with TXST and nurture their commitment to succeeding in class, staying in school, and graduating.
"It's a wellness opportunity," says Andrew Morreale, assistant director of campus recreation. "It's an opportunity to de-stress and realign. Research shows that spending time in nature is a natural de-stressor and can have a significant impact on mental health as well as a person's ability to complete a semester of school or persevere through challenging experiences."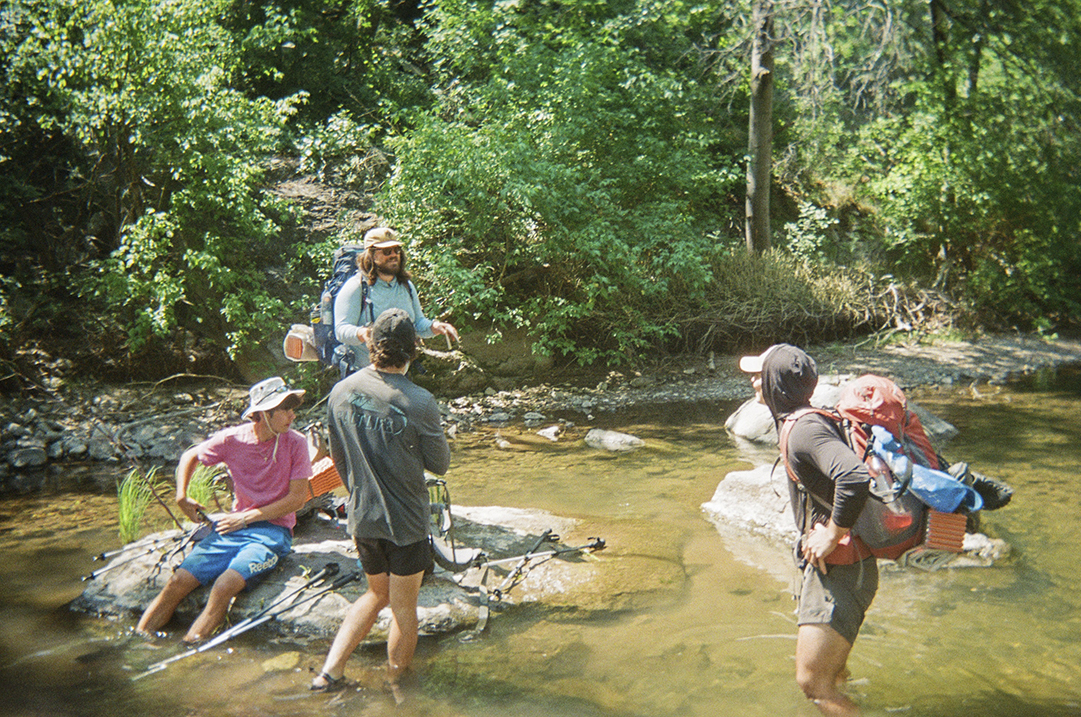 Through The Lens
Photos in this story were taken by students on the Trailhead trip in the Gila Wilderness. They chronicled their experience with disposable cameras and journals.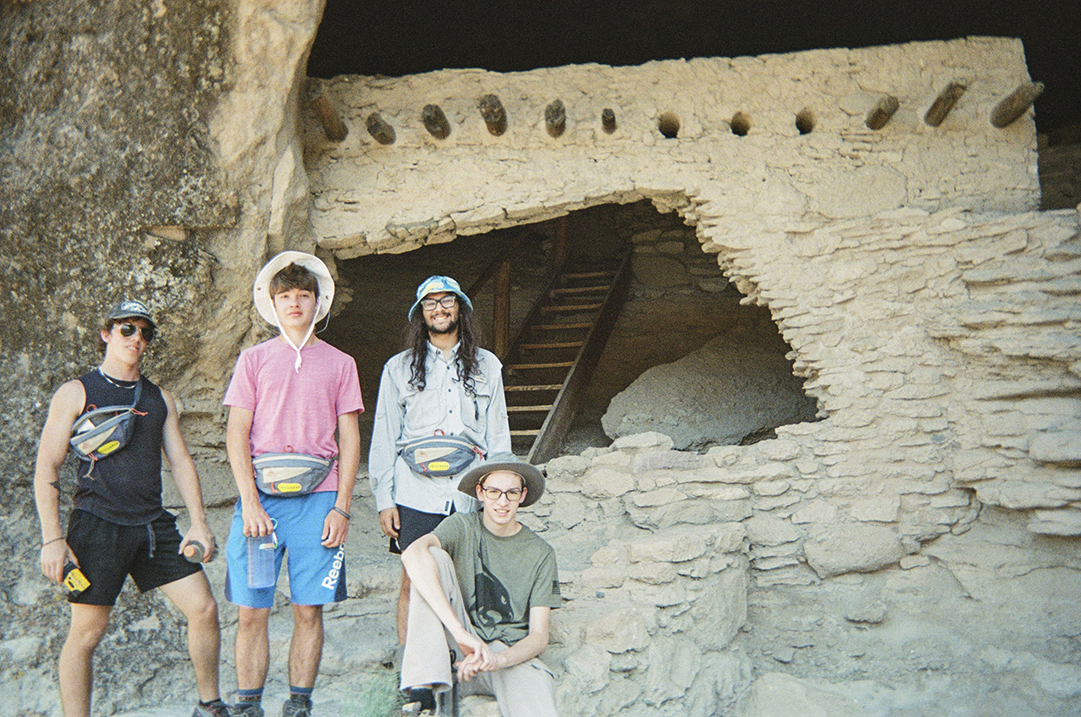 Dr. Cynthia Hernandez, Texas State's vice president of student success, says the university's Hill Country location and proximity to the San Marcos and other rivers gives Bobcats enviable access to the outdoors.
"It's partly about building a peer group," she explains. "When you spend three or four days with someone, you really get to know them, and then you'll see them on campus and hopefully hang out with them. The other thing is these outdoor experiences start to build resiliency and grit, taking students through elements they haven't experienced before."
Campus Recreation offers trips throughout the year, open for any student to enroll. The trips can range from a half-day to a week and include equipment, food, and transportation. TXST offers the trips at cost, meaning they're less expensive than if the student self-funded the excursion. For example, a six-day Thanksgiving break backpacking trip in Big Bend costs $250, and a hiking daytrip to Lost Maples State Natural Area costs $35.
Students can also rent equipment from the Outdoor Center, which is located at Sewell Park, including canoes, kayaks, tents, sleeping bags, sleeping pads, camping stoves, backpacks, and other essentials.
The ATP also offers custom trips for faculty members who incorporate outdoor excursions into their courses. Dr. Anthony Deringer, assistant professor of recreation studies in the Department of Health & Human Performance, works with the Outdoor Center to provide equipment and student guides for his class trips.
Deringer's Introduction to Outdoor Recreation class has partnered with the program to offer weekend canoeing trips on the San Marcos and Colorado rivers, and backpacking trips at Lost Maples State Natural Area and Colorado Bend State Park.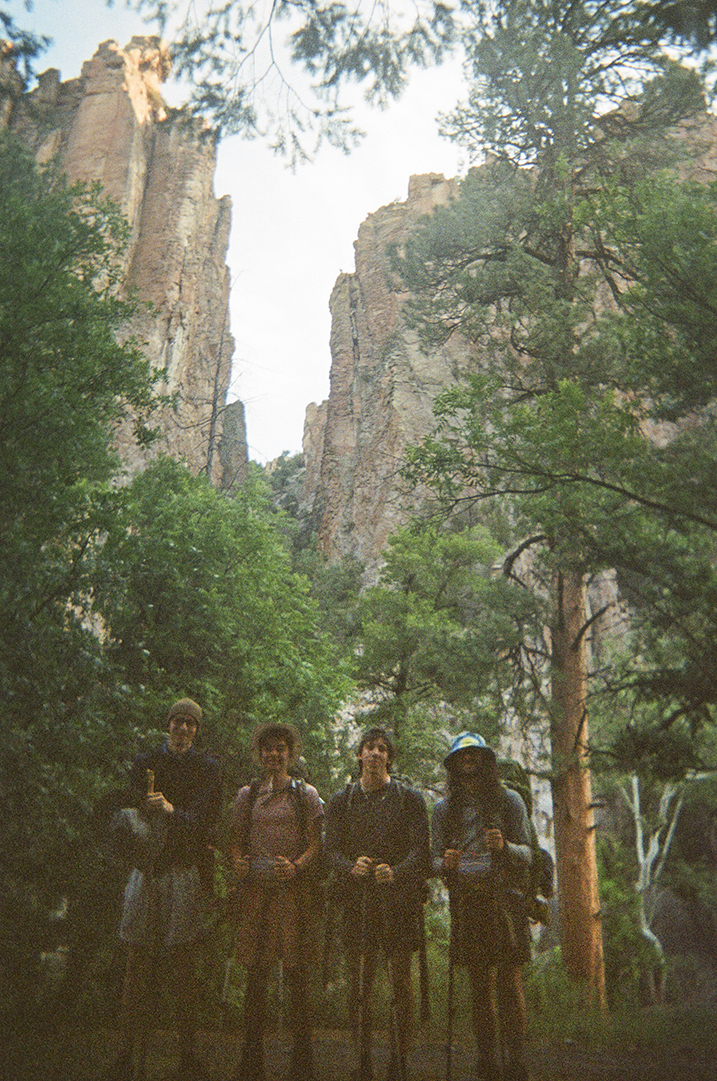 "The class is about the history of outdoor recreation, and we talk about different forms of outdoor recreation, risk management, and how it works professionally," Deringer says. "The goal is to get students out and experience some outdoor recreation and actually do some of these things we've been talking about all semester."
Deringer's students also have the option of participating in a canoeing Adventure Trip organized by the Outdoor Center. The seven-day trip navigates the Lower Canyons of the Rio Grande, a remote stretch of borderland downriver from Big Bend National Park.
During the most recent Lower Canyons trip, Deringer and Morreale conducted a study — along with Dr. Gloria Martinez and Dr. Rob Dussler — that was published in Journal of Experiential Education. Titled "Place-based Pedagogy in a Border Region: A Qualitative Examination of Experiences," the study involved student discussion of the Texas-Mexico border, conducted before and during the trip. The lessons covered the borderland environment, from plant identification to the politics of immigration. After the trip, the authors interviewed the students about their experiences to understand how the lessons impacted their experiences.
For example, Deringer says, following a difficult hike up the 900-foot limestone face known as Burro Bluff, the students discussed immigration. "One student said they thought people were opportunistically crossing the border, just showing up," Derringer recalls. "And after seeing the place, they said, 'I know if you cross here, you must be in a bad situation or you must really want to better your life.'"
Driskill first learned about the Adventure Trip Program in Deringer's Intro to Outdoor Recreation class. He met an Adventure Trip leader who was serving as a guide.
"I was like, so you're getting paid to be here?" he recalls. "And that was it. I was sold."
Like other Adventure Trip leaders, Driskill went through an interview and then a semester of training to be a trip leader. The training includes a weekly classroom session for eight weeks to cover administrative skills and technical theory; a five-day backpacking trip to Big Bend; water-based training on the San Marcos River; a wilderness first aid certification course; and learning how to drive a van with a trailer, Morreale says.
Students don't need to have a background in outdoor experiences to become a trip leader.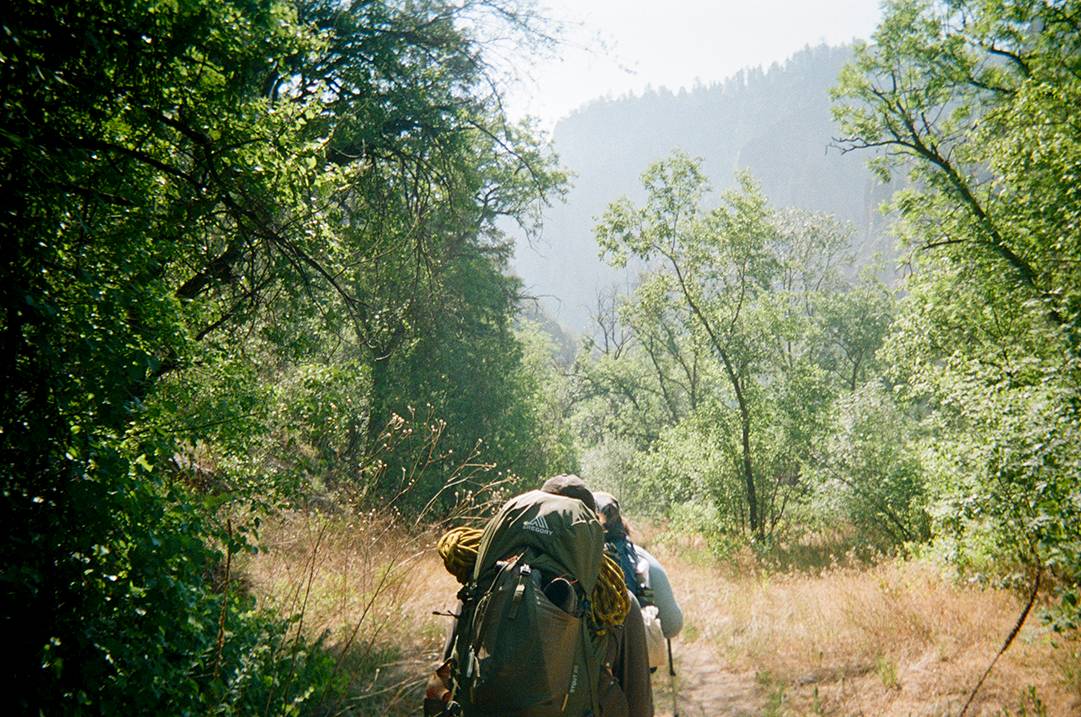 "We just want quality people, and we will teach you the skills," Morreale says. "We're using this as an opportunity to diversify our student staff base, to make our staff look like the population at Texas State. That's our goal."
Driskill says he's been struck by the compassion of the people drawn to the Outdoor Center. "There's an attitude of acceptance and understanding and patience through the learning process with the Adventure Trip Program," he says. "That's pretty special and emotional to me because I don't see that everywhere."
Driskill found his place as a Bobcat through the Adventure Trip Program, and he encourages others to give it a try.
"You can make really great friends going on these trips, and you can learn a lot about yourself," he says. "You can push your boundaries and push your expectations of yourself, and you'll find out that you're way more capable than you think you are."
Find a schedule of upcoming Adventure Trips on the Campus Recreation website. ★
TXST launches Trailhead to orient freshmen to Bobcat life
For outdoor adventurers, a trailhead represents a fresh start, a signpost pointing to new explorations. Texas State University's inaugural Trailhead Adventure Trip offers incoming first-year students all that and more.
The Outdoor Center launched Trailhead this summer with a cohort of four students who traveled to the Gila Wilderness of New Mexico for a five-night backpacking trip in late June.
Andrew Morreale, assistant director of campus recreation, says the program is designed to engage new students in their burgeoning careers as college students, incorporating student-led discussions about Bobcat life, campus resources, and TXST traditions.
While hiking in the scenic New Mexico mountains, students kept journals to reflect on questions such as "What are your motivations for attending TXST?" and "What are the identities you were born with versus the ones you have earned/gained over time?"
"With this trip, we have specific curriculum and objectives for each day," Morreale says. "The students are coming in not knowing anybody, and when they leave the trip, they have a stronger sense of community — not only a sense of belonging and not only with the other trip participants, but with the university itself."
For more information, visit Campus Recreation's Trailhead website.