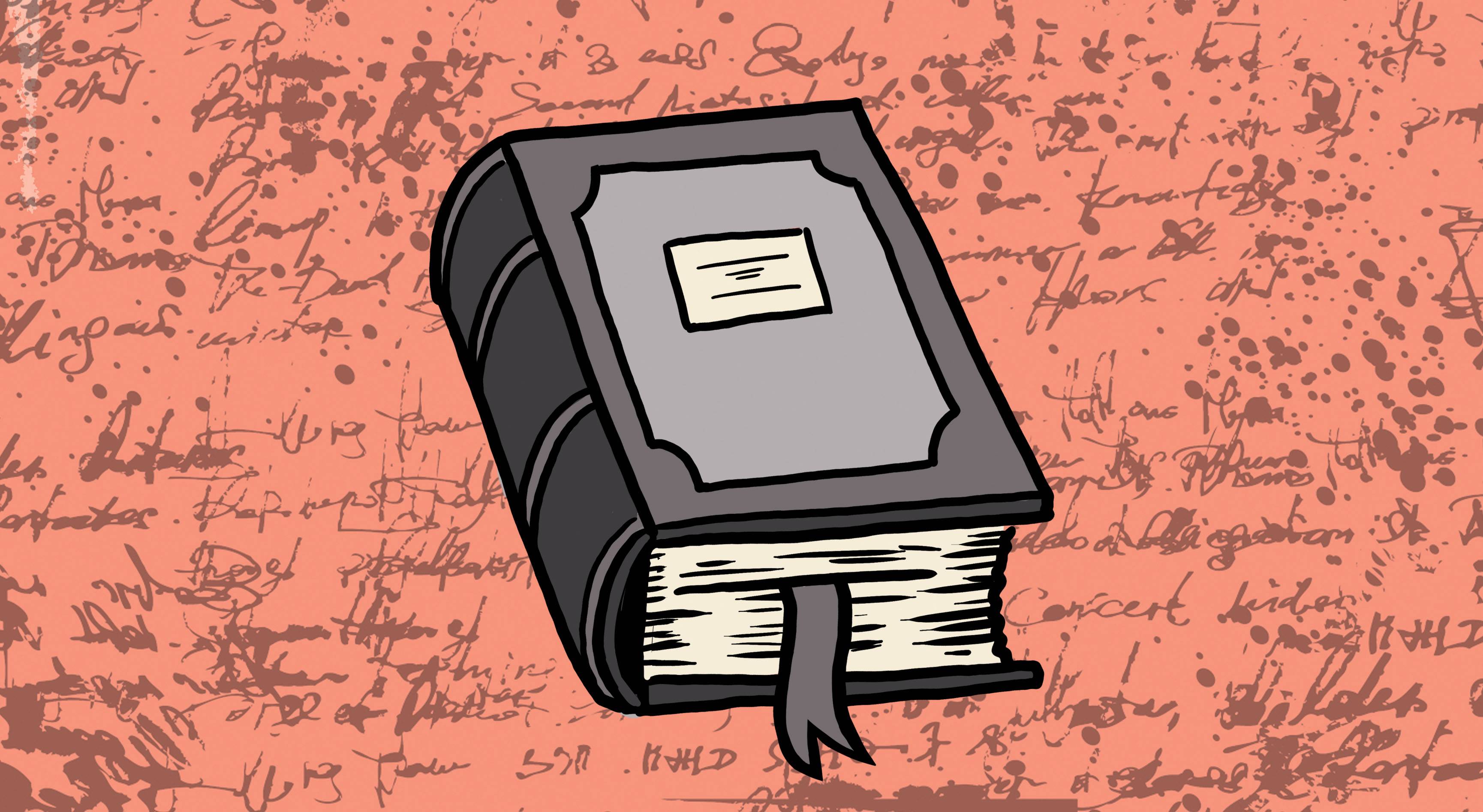 The philosophy faculty brings God, Buddha, and the devil on board in one of the newest majors on campus
By Julie Cooper
When the bachelor of arts in religious studies degree was rolled out in the fall semester, it was a program that was 20 years in the making for Texas State University.
Dr. Craig Hanks, chair of the Department of Philosophy, says the development of the degree began when Dr. Rebecca Raphael joined the department. That's when the university started offering a minor in religious studies. "Religion is one of those fields of study that crosses so many disciplines," Hanks says. "All throughout the university there were people who were offering courses that were reasonably part of the study of religion." It was Raphael who redesigned the existing religion courses to meet current academic and scholarly standards. She also created new courses.
"Once Dr. Gene Bourgeois became the provost, it was very clear that the administration of the university was going to be in favor of this as a course of study if we could develop the curriculum and make a case that there was a need, " Hanks says. Texas emphasizes that new programs at public universities must support the needs of the state. "We started running numbers through the Texas Workforce and the U.S. Bureau of Labor Statistics and were pleased to find that there is a significant demand for people with the kind of training they get from a B.A. in religious studies," he says.
Some of the jobs are in secondary education, in public or private schools, that offer world religion classes under the heading of social studies. The Texas Workforce Commission projects a 15% to 16% job growth rate in the state between now and 2026 for those with training in religious studies. More than 3,000 new positions are expected to open.
There are also jobs that are known but were not included in the university's proposal, such as journalism, publishing, community outreach, and museum positions. For some graduates in religious studies, the next move is often the military, medical school, or law school. "The research for the proposal also showed a very robust market in what I call healthcare chaplaincy," Raphael says.
Religious studies is analytical and looks at religions from outside a particular religious viewpoint. Raphael says when she asks her students to define religion, most will define their own religion.
Texas State students are required to select a minor from among the more than 80 the university offers. "Having a minor is a very good thing," Raphael says. "Students need to flesh out the nature of their interests. "The list of electives that religious studies minors choose from includes not only religion and philosophy courses but also history, fine arts, modern languages, anthropology, geography, sociology, and the Honors College. Students have shown "a steady expression of interest" in the religious studies degree, Raphael says. Hanks says he expects the degree program to grow slowly— with 10 to 15 majors within the next year. He hopes to see 50 religious studies majors in the next five years.
Raphael earned her doctorate in religious studies and a master's degree in humanities from the University of Chicago. She was appointed a Distinguished Teaching Professor in the Humanities for 2012-15 at Texas State. As an assistant professor and the program coordinator for religious studies, she has taught a wide variety of courses including Apocalypticism, What is Religion, and Biblical Studies. Of the latter, she says that she tells the class "We are going to study this text the way we study any text — from a literary and historical viewpoint."
The other faculty members who hold doctorates in religion/religious studies are Dr. Joseph Laycock, associate professor; Dr. Natasha Mikles, lecturer; and Dr. Binita Mehta, senior lecturer. Each one has different interests and talents and contributed to defining the curriculum for the bachelor's degree, Raphael says.
Laycock joined Texas State in 2014. He received his master of theological studies from the Harvard Divinity School and earned a doctorate at Boston University. "When they surveyed students and asked, 'What do you want to learn about?' the students said Scientology, Satanism, and Jim Jones. All these weird things," Laycock says. "They tried to find someone who could speak to that and it ended up being me." Laycock's courses include Cults and New Religious Movements; Religion and Film; Religious Controversy in America; and Demonology, Possession, and Exorcism.
Last year, he published two books, Speak of the Devil: How the Satanic Temple is Changing the Way We Talk About Religion (Oxford University Press, 2020) and The Penguin Book of Exorcisms (Penguin Classics, 2020). Laycock is the co-editor of Nova Religio, an academic journal.
Laycock and Mikles organized "Of Gods and Monsters," a popular 2019 conference on the San Marcos Campus, Mikles, who edits the online peer-reviewed Journal of Gods and Monsters, explains the connection of monsters and religion: "When you think of Frankenstein, Dr. Frankenstein was playing God. You get this idea oftentimes monsters are the opposite of gods and divine figures. Yet, if you look at the Hebrew Bible there are all these horrible creatures that we see the ancient Israelites are terrified of — but they often serve God." She also explains how some religious devotees may practice things that others find monstrous. For example: "There was a tradition in China of burning off parts of your finger as an offering to this relic of the Buddha."
Mikles received her doctorate from the University of Virginia and studied linguistics in Beijing and Tibet. She specializes in Asian religions and has also taught an Honors course called Hell Across Cultures. In taking World Religions, students concentrate on eight religions: Buddhism, Christianity, Hinduism, Judism, Confucianism, Islam, Sikhism, and Yoruba (an African diasporic religion or spiritual concept such as Vodou, Umbanda, or Santeria). Mikles also serves as the faculty advisor to the Religious Studies Student Association.
Mikles says she tells her World Religion students, "If you are shopping for a new church, this is not what this class is about." Some of her best students are former military or members of the ROTC because, she says, "they think about the issues."
Mehta joined the faculty in 2012, the same year she received her doctorate in religious studies from the University of Iowa. She also has degrees in philosophy from the University of New Mexico, in linguistics from Yale University, and in physics and mathematics from Moscow State University, Russia. She teaches Asian
Religious Traditions, Science and Religion, Mysticism, and The Meaning of Death. One of her favorite courses is "Yoga: Principles and Practice," which looks into the underlying principles of yoga.
"By learning about religion, you are learning about cultures," she says. "Religion is often understood as a quest for a deeper understanding of your own self. ✪