Becoming the man behind the camera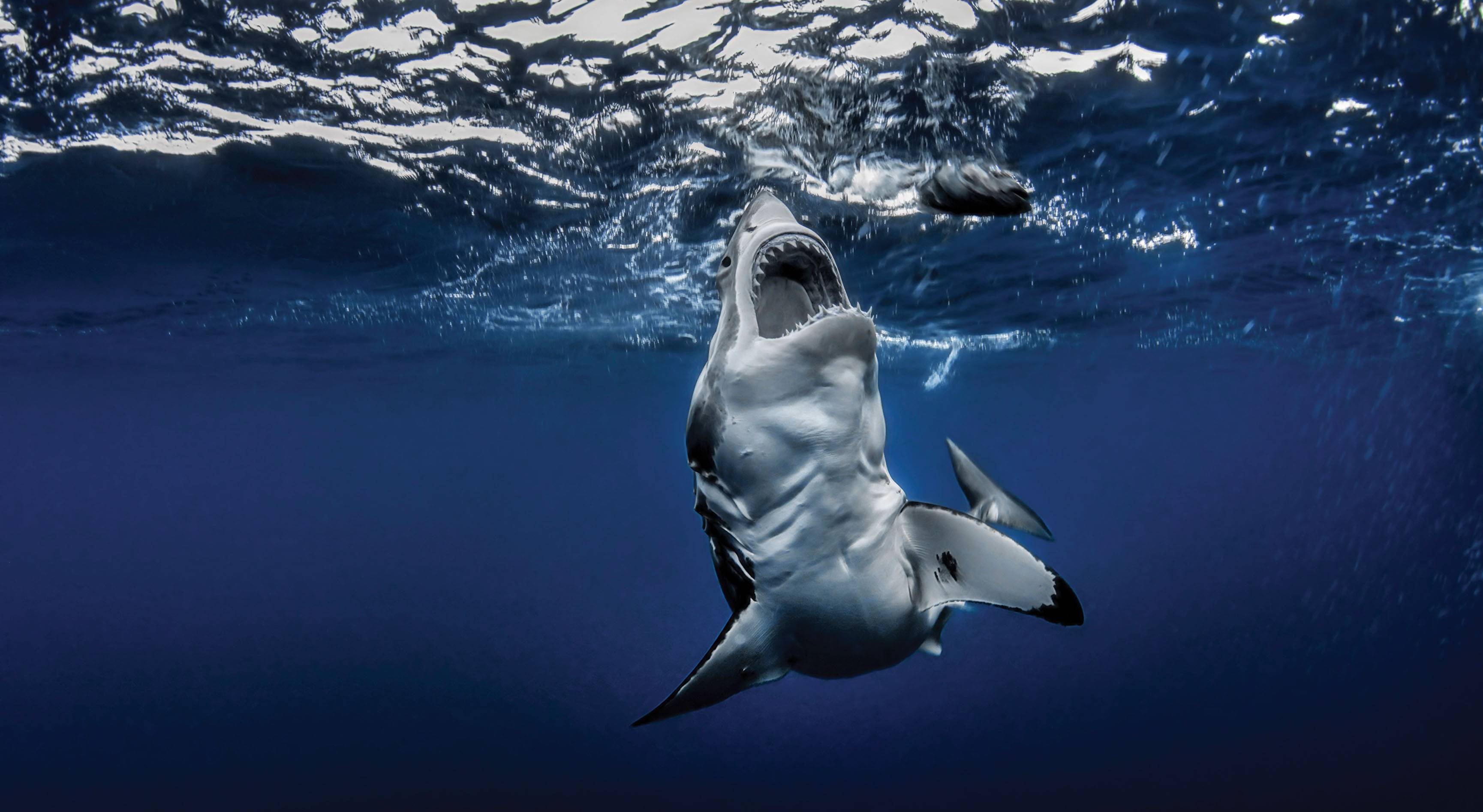 How Rodney Bursiel found himself winning awards for underwater and nature photography
By Steve Ulfelder
Top surfers in Indonesia? Check. Wild horses in southern France? Check. ZZ Top's Billy Gibbons on stage? Check.
Whether you realize it or not, you've probably seen photos by Rodney Bursiel (B.B.A. '93). His list of honors and awards seems endless. He's taken multiple first places and grand prizes in Scuba Diving magazine's photography contest, a bronze medal as National Geographic's Travel Photographer of the Year, and more.
Not bad for a marketing major who was serious enough about acting to move to Los Angeles twice. Bursiel has truly found a home on the other side of the camera.
Bursiel's story begins in Conroe, north of Houston. He has an uncle who had gone to Texas State University, and when the time came to tour colleges, Bursiel visited San Marcos. "I fell in love," he says. "The people, the environment, the river, the terrain. It was such a fun college."
He always had fine arts leanings but majored in marketing at the behest of his family. This period was also phase one of Bursiel's artistic career — when the acting bug first bit.
"Junior year, a fraternity buddy of mine told me Kevin Costner was in Austin filming A Perfect World — and that Costner was in the same fraternity." (He was a Delta Chi at California State University, Fullerton.) The friends tracked down the star at his hotel bar and conversed with him the better part of an hour, with Costner generously sharing advice. "I told him I was interested in acting," Bursiel says, "and he told me to move to L.A. and go for it."
Bursiel followed the advice, which led to a fractured 10-year career of what he calls "mostly bit parts" in movies, interspersed with "a real job, which I hated" in Houston, another brief stint in Los Angeles, and finally a move to Wimberley, where he lives today.
As the Costner episode illustrates, Bursiel has two uncanny knacks: fearlessness and connecting with interesting people doing interesting things. These skills came in handy once he was in Wimberley and out of the acting business — and would launch his photography career.
Bursiel was a fan of Donavon Frankenreiter, a professional surfer turned musician. When he learned Frankenreiter's surf sponsor, Billabong, was running an expedition in Indonesia, Bursiel called the company and pitched himself as the official photographer. "I forgot to tell them I'd never done surf photography," he says. By that time, Bursiel had been shooting musicians for 15 years and was a lifelong scuba diver, so the proposal wasn't entirely outlandish.
Billabong agreed — but told Bursiel he'd have to pay his way. A mad scramble for funding and underwater photography gear ensued. Before he knew it, Bursiel was on the other side of the world, treading water in monster waves while shooting some of the best surfers in the world.
To say these rookie photos did well is an understatement — several were licensed by pro surfers' sponsors, showing Bursiel that his longtime hobby could become a profession. "Once you get involved in this world of travel and nature and people doing cool stuff, you make so many connections. You learn about more and more opportunities," he says. For example, while on a 2017 surfing shoot in Fiji, Bursiel learned it was whale season on nearby Tonga. He rearranged his travel schedule and ended up with yet another prize-winning shot — a first place from Scuba Diving.
Favorite moments? There are too many to remember, Bursiel says, though he does note his world-famous photos of Gibbons, shot at Austin's iconic Backyard, as well as an up-close-and-personal episode with whales off Mexico's Socorro Island.
For his part, Bursiel seems almost bemused by his success. "I just started shooting music stuff for friends," he says. "It was a hobby that got bigger and bigger and bigger. Young people starting ask me, 'How'd you do it?' I say, 'It took a long, long time." ✪
More Info: rodneybursielphotography.com