Texas State Distinguished Alumni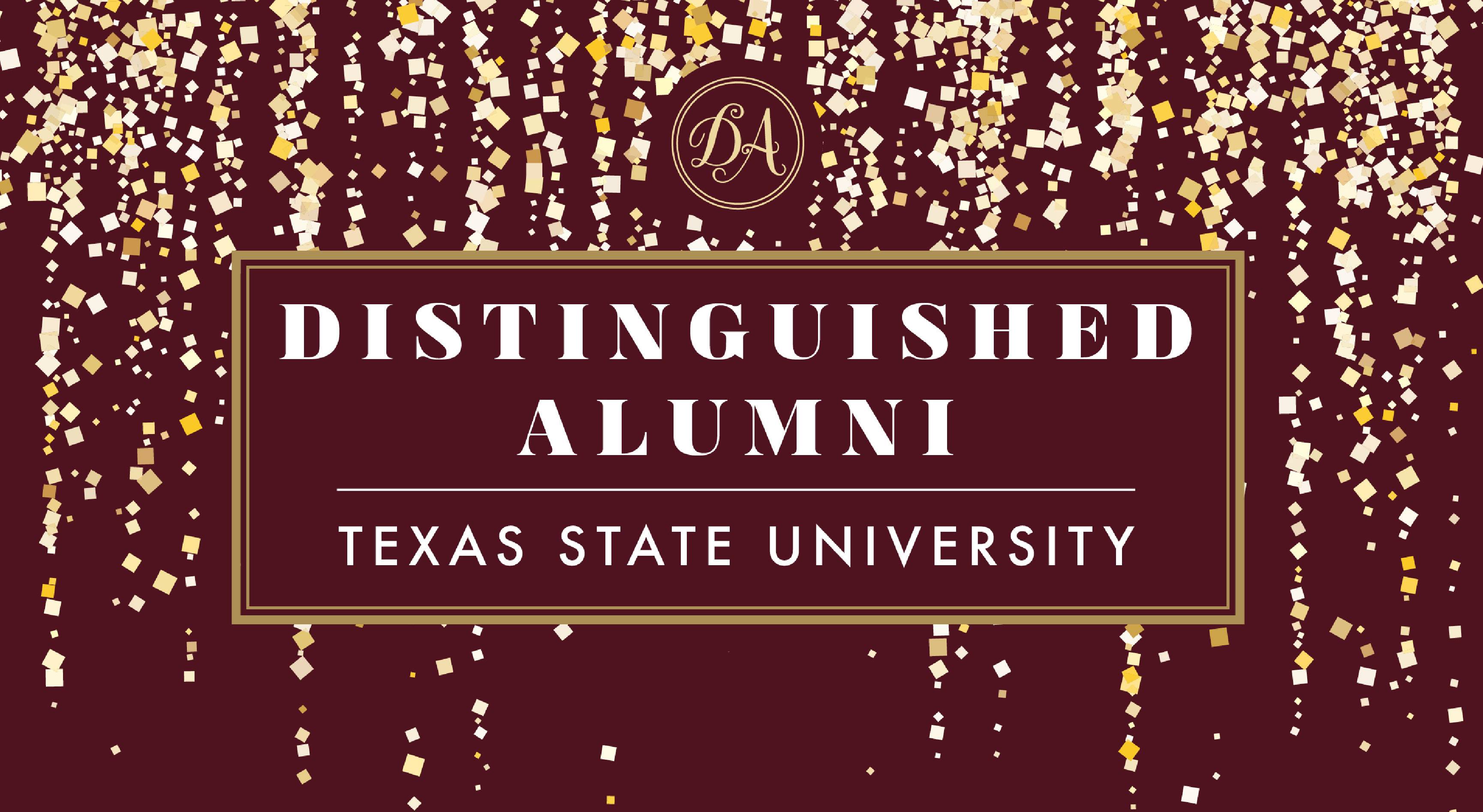 Dr. Deborah Bergeron, Class of 1987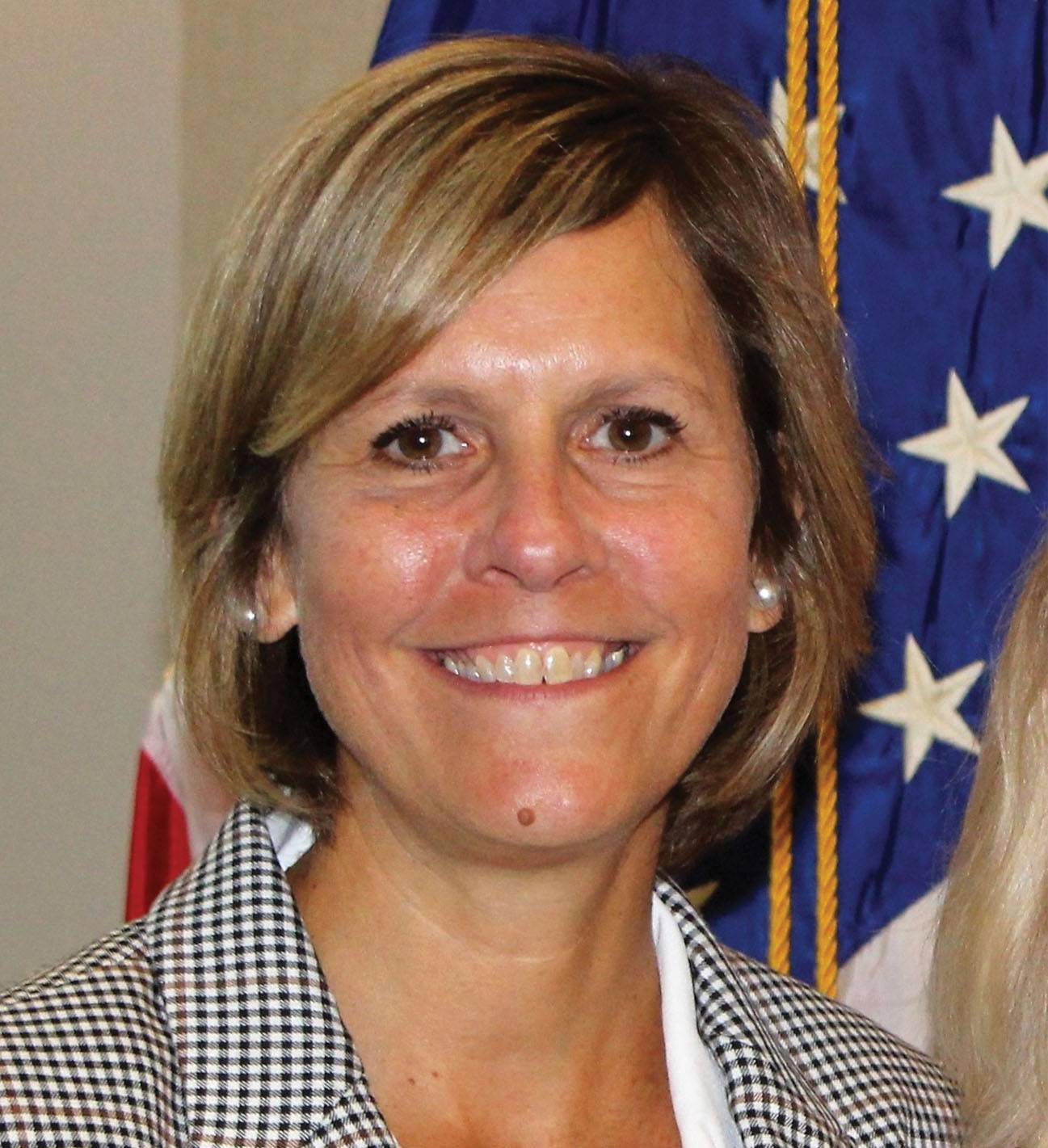 Dr. Deborah Bergeron was the director of the Office of Head Start from April 2018 to January 2021. Known as "Dr. B" to her students and staff, she has been a teacher at heart her entire life. She has spent three decades in pre-K–12 public education as a classroom teacher and elementary and high school administrator. In the course of her career, Bergeron also started, grew, and ultimately sold her own educational services company.
Bergeron used her experience as an elementary principal and her background in pre-K–12 instructional leadership to provide unique insights into how Head Start programs support the most vulnerable children in becoming school ready.
Today, she serves as deputy director of engagement and innovation for the National Head Start Association (NHSA), a nonprofit organization committed to the belief that every child, regardless of circumstances at birth, has the ability to succeed in life. NHSA is the voice for more than 1 million children, 245,000 staff, and 1,600 Head Start grantees in the United States. Since 1974, NHSA has worked diligently for policy changes that ensure all at-risk children have access to the Head Start model of support for the whole child, the family, and the community.
Gloria Campos Brown, Class of 1976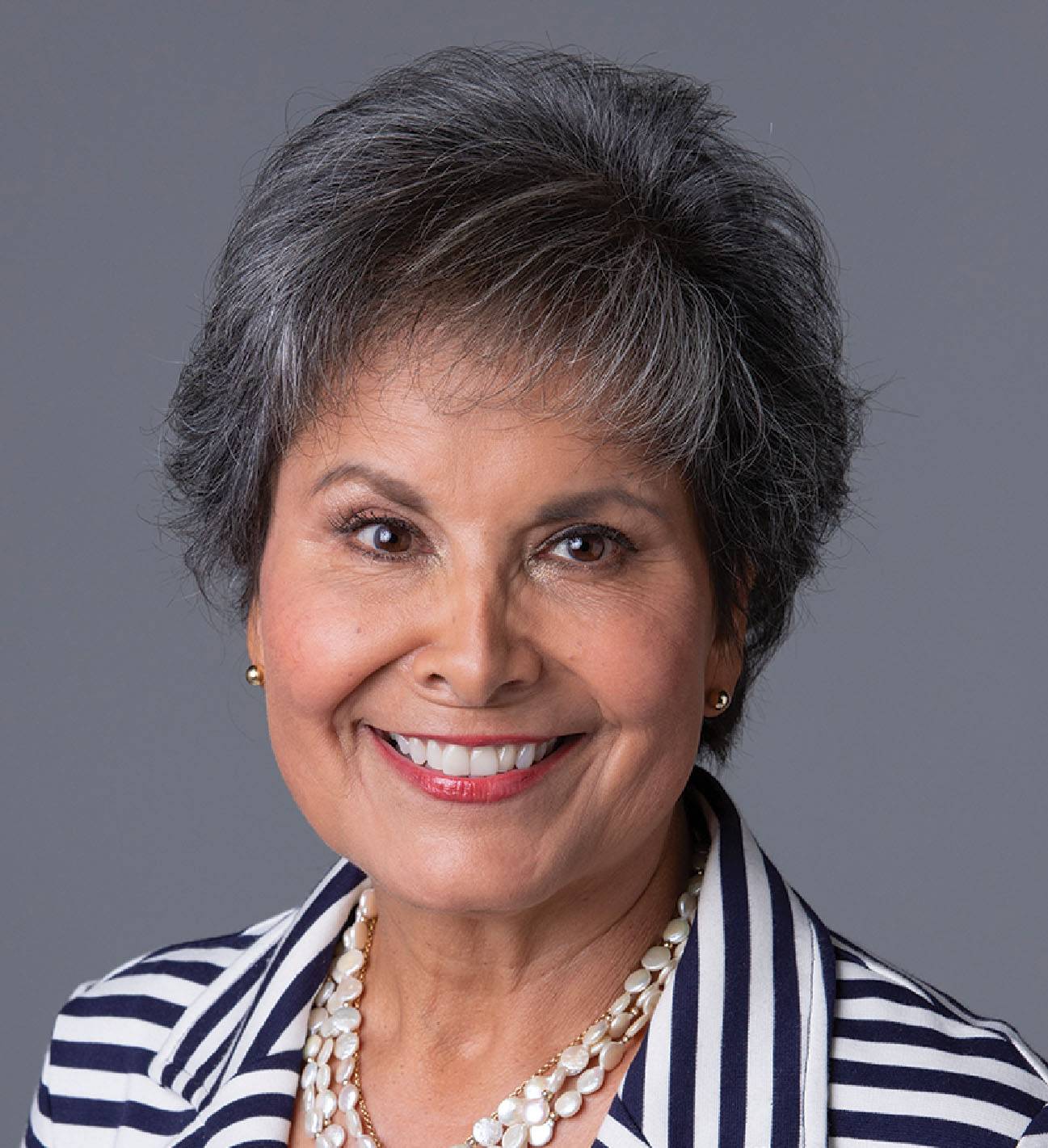 Gloria Campos Brown retired after a 40-year career as an award-winning news anchor with WFAA-TV in Dallas-Fort Worth. Today, she remains a sought-after speaker and moderator, having conducted discussions with Sonia Sotomayor, Laura Bush, Hillary Clinton, Jill Biden, Gloria Steinem, Molly Ringwald, Cynthia Nixon, and many others.
Campos Brown began her career in 1974 as an intern and scholarship recipient with KGBT- TV in the Rio Grande Valley. She joined the station full time after graduating from Texas State. She worked there in a variety of positions before joining WFAA-TV in 1984 as a general assignment reporter/public affairs program host. She quickly worked her way up the ranks, becoming the full-time anchor at 5, 6, and 10 p.m. — in addition to producing the station's weekly Wednesday's Child reports for nearly 20 years.
Among her many awards and recognitions, Campos Brown was elected to the National Hispanic Journalists Hall of Fame in 2010 and the Texas Intercollegiate Press Association's Hall of Fame in 2012. She received the American Women in TV/Broadcast News Award of Excellence (2010) and was named the Fort Worth Star-Telegram's Reader's Choice Best TV Newswoman (2007). In 2015, the Dallas Can Academy recognized Campos Brown's achievements by naming their East Dallas campus preschool "The Gloria Campos Wee Can Academy."
John Navarrette, Class of 1987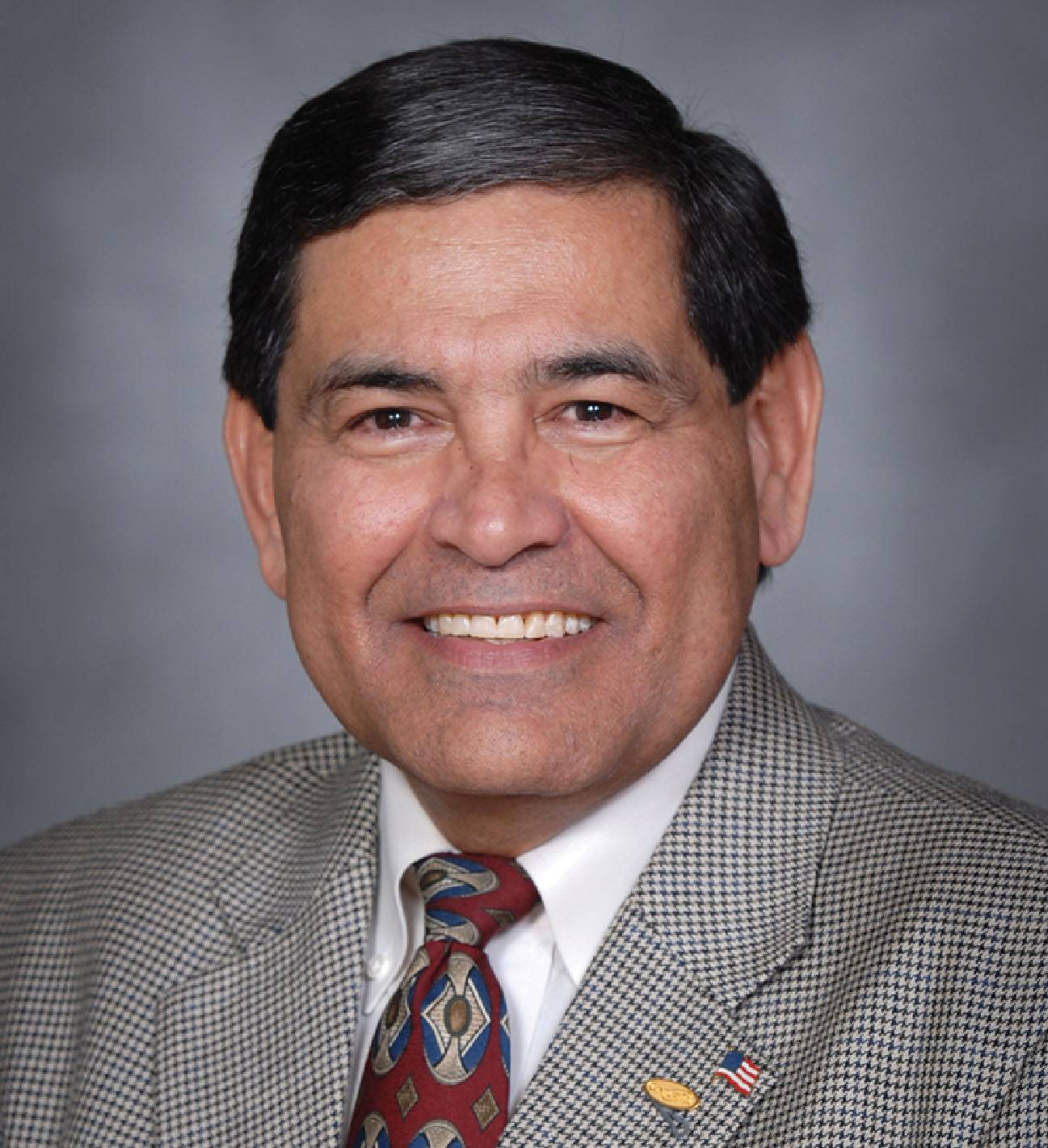 John Navarrette is president of CenturyTel Investments of Texas Inc. He oversees South Texas region operations for CenturyLink's South Texas district properties in Port Aransas, Pettus, Pawnee, Charco, Berclair, Stockdale, West Columbia, and San Marcos.
Navarrette began his career in the telephone industry in 1975 as an installer/ repairman for the San Marcos Telephone Co. He served in several roles for the company, including director of operations, Region IV manager, district manager, area operations manager for Texas markets, and acting general manager for Texas and Louisiana. He has also been heavily involved with the Texas Telephone Association (TTA), serving on its board and various committees to advance telecommunications. His efforts have earned him several industry recognitions, including the TTA's highest award, the Neville Haynes Award. He has also served in various board roles with the Independent Telephone Pioneers Association and U.S. Telecom Association (formerly the United States Telephone Association).
Community involvement is a staple of Navarrette's life. He has served on the boards of the San Marcos Industrial Foundation, San Marcos Women's Sports Foundation, San Marcos CISD Education Foundation, Capital Area Council of Boy Scouts of America, CTMC Foundation, and the San Marcos LBJ Museum, in addition to several committees and boards at Texas State University.
James S. Taylor, Class of 1981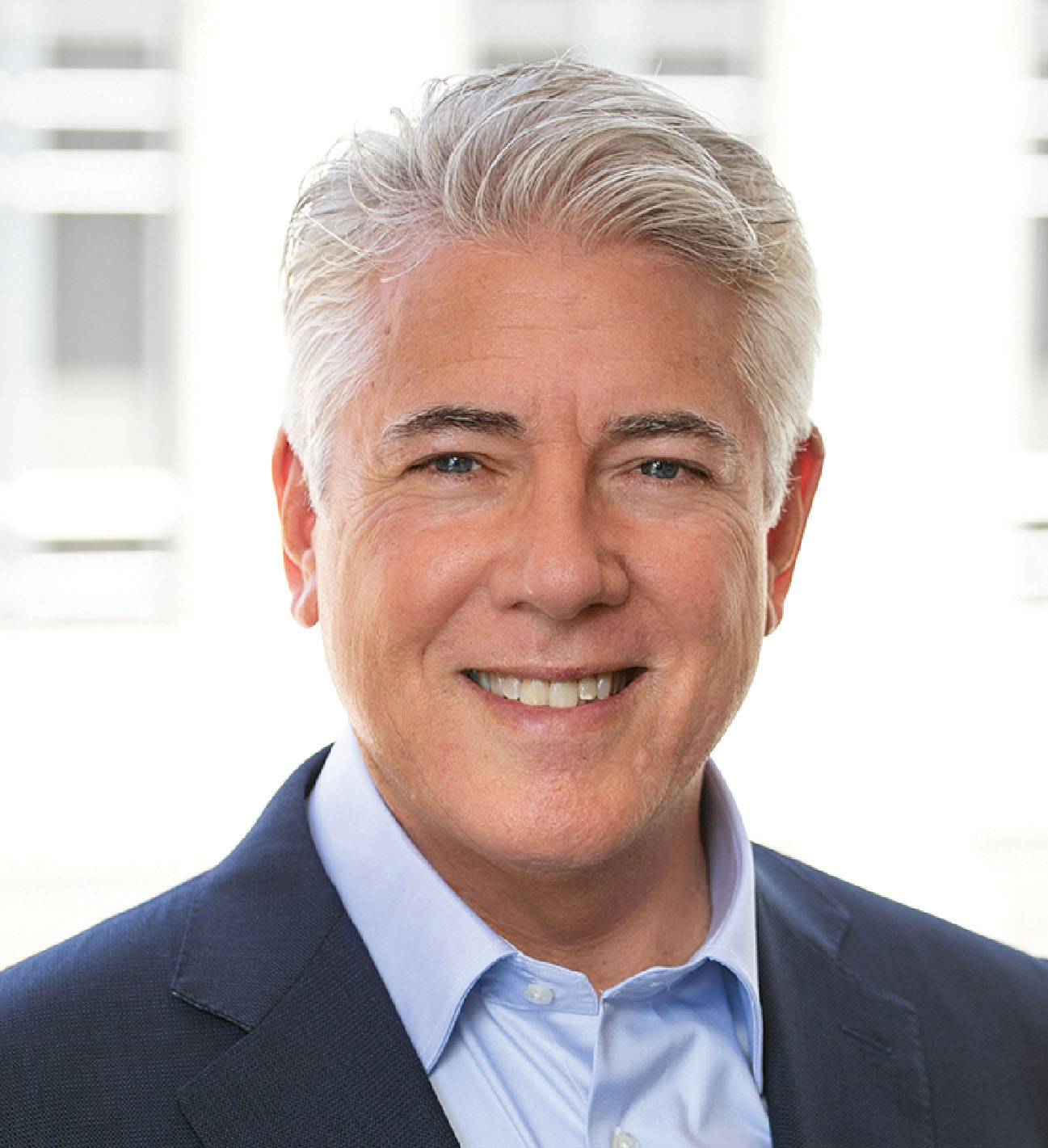 James S. Taylor has an enduring love of and appreciation for Mexico — the result of his upbringing in that country. Born in the Texas panhandle and raised in Tamaulipas, James' bicultural background and binational experience have infused his career, personal interests, and community endeavors.
An underlying purpose of Taylor's multi- faceted career has been to deepen connections and knowledge between the United States and Mexico in business, the arts, and politics. He graduated from Texas State with a degree in international studies and began pursuing opportunities that help bridge a better understanding of the two neighboring countries.
Taylor has successfully started and grown several multi-million-dollar companies by leveraging his knowledge and experience of markets in the United States, Puerto Rico, and Mexico. He is a co-founder of Vianovo, an international strategic advisory consultancy, and of Grupo Compadres, a company that produces and markets SUSTO Mezcal, a brand of Mexico's oldest agave spirit.
Taylor is a member of the advisory board of the Texas Book Festival and of The Wittliff Collections. He is also a member of the Council on Foreign Relations in New York City. In 2018, the government of Spain named Taylor its first honorary consul in Austin.
Taylor and his wife, Ingrid, have two children, Benjamin and Gabriela.
Johnny R. Weisman, Class of 1972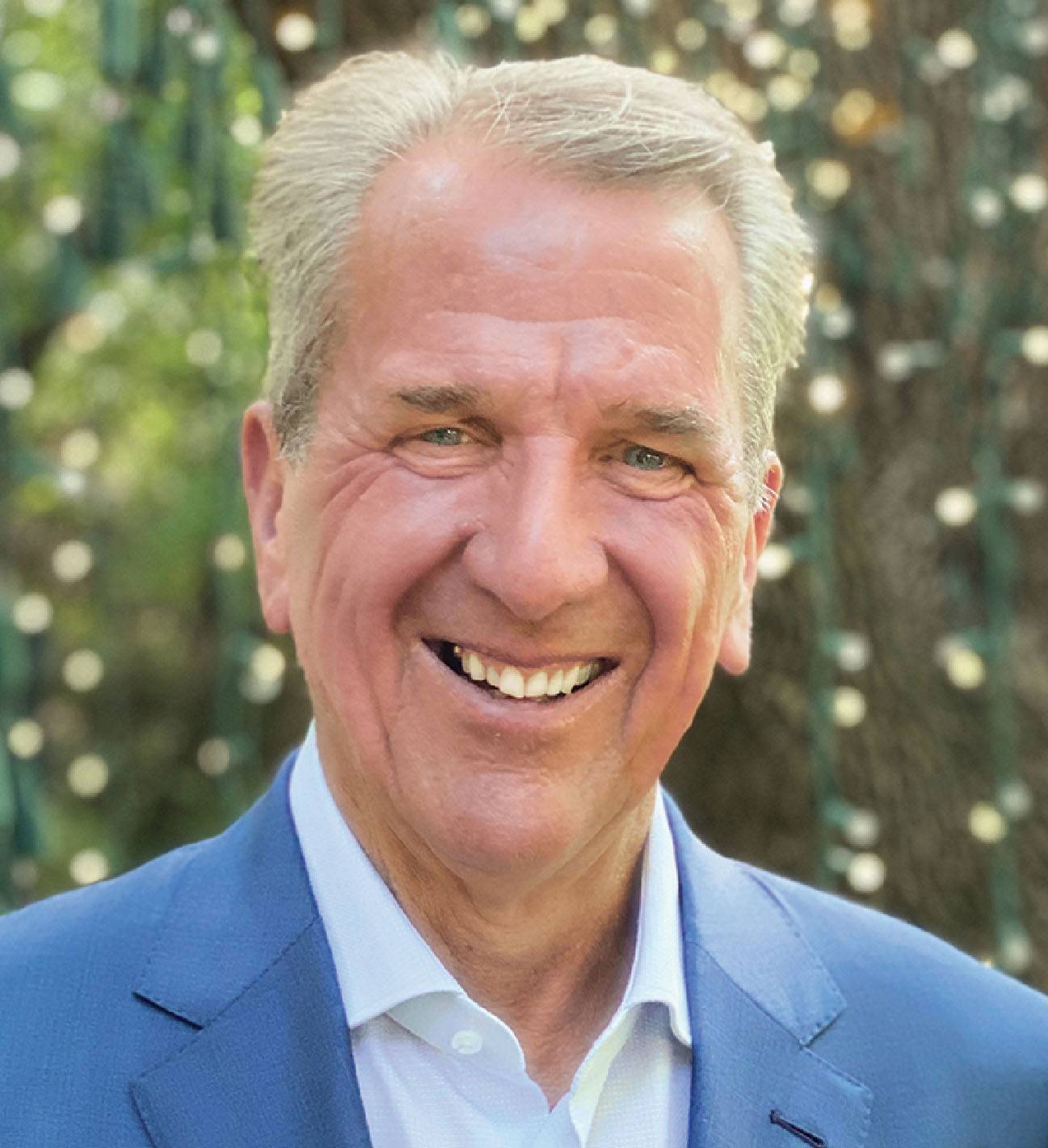 For more than 40 years, Johnny Weisman has successfully owned and operated three businesses that support the construction and expansion of roadways in the state and federal highway systems: Hunter Industries Ltd., Colorado Materials Ltd., and Weisman Equipment Co. Ltd.
Colorado Materials provides limestone base and aggregate materials, as well as hot mix asphalt to Hunter Industries and other companies for their commercial and highway needs. Weisman Equipment maintains all equipment for the other two companies.
Weisman's dedication to the highway industry is demonstrated through the two terms he has served as the president of the Associated General Contractors (AGC) of Texas – Highway, Heavy, Utilities and Industrial Branch. In his first term as president in 1988, the AGC of Texas was awarded Chapter of the Year by the AGC of America as the top-performing chapter across the nation. Weisman has also chaired every major chapter committee and task force within the AGC of Texas. In 2018, he was awarded the L.P. "Pete" Gilvin Award, AGC of Texas' highest honor.
Weisman is involved in several nonprofit organizations in his local community, including the Comal County Junior Livestock and Youth Show, Communities in Schools of South Central Texas, and the New Braunfels Education Foundation.
2020 Young Alumni Rising Stars
Mark Estrada, Class of 2006 and 2010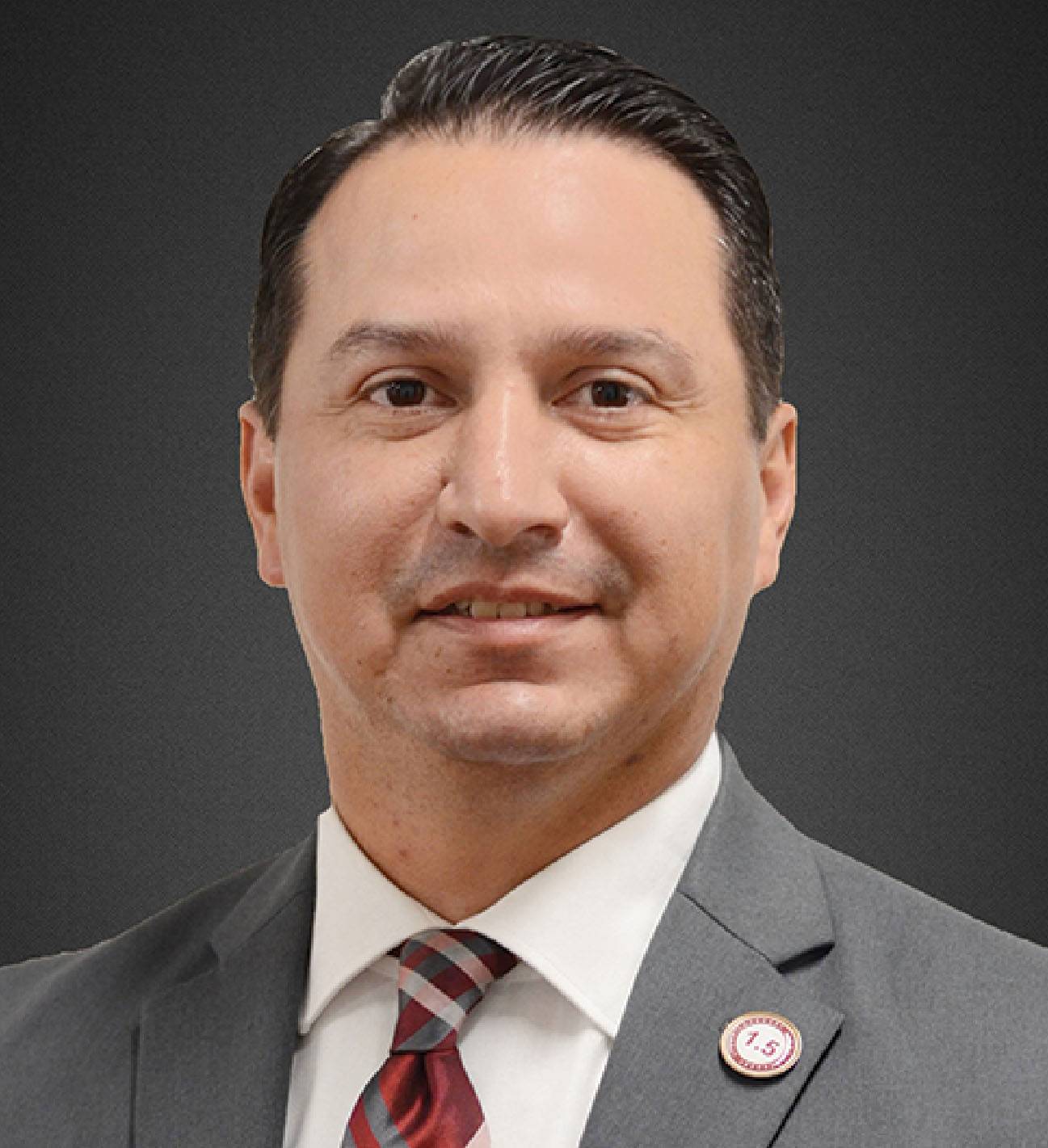 Mark Estrada is the superintendent of schools for Lockhart ISD and has served in numerous capacities within the district since initially joining the district as principal of Plum Creek Elementary in 2012.
As an administrator, Estrada has designed and implemented innovative curriculum and professional development; secured almost $10 million in grants through The University of Texas at Austin GEAR UP program and the Holdsworth Center to increase postsecondary readiness and completion; and helped to established internet towers to provide the school district free high-speed internet access. Estrada is also involved in a number of organizations including the E3 Alliance, Austin Area Research Organization, and Lockhart Evening Lions Club.
In 2013, Estrada was selected for the Principals' Center at the Harvard Graduate School of Education, and in 2014, he was named an Association of Supervision and Curriculum Development Emerging Leader. His articles about innovation and education have been featured in Education Week, and he has discussed educational issues on the BAM! Radio Network.
Cortney Lebens, Class of 2010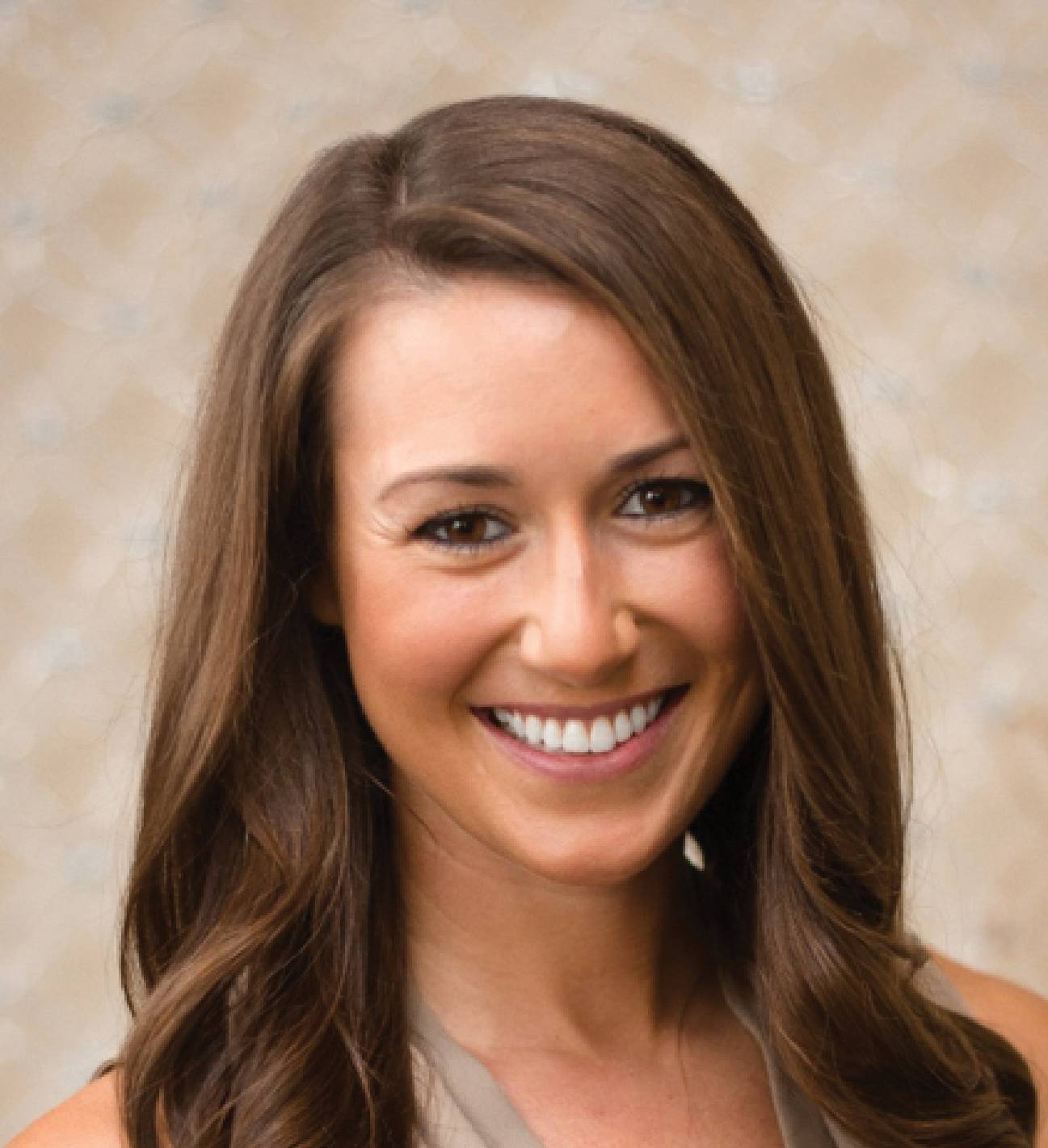 Cortney Lebens is a successful entrepreneur, social innovator, and business executive. Her strong work ethic propelled her to become the CEO of two significant businesses before the age of 30.
In 2014, Lebens started Muy'Ono, a resort management business in Belize. As chief executive officer, she expanded the portfolio from a single resort property to a diverse set of 16 highly successful resorts and supporting businesses. Her design of the firm's vision, culture, innovative marketing approach, and Travel Better initiative is leading the industry in a sustainable direction, creating 300 well-paying jobs while supporting local charities and community organizations. Each of the Muy'Ono resorts has been recognized with many awards in the travel industry, including TripAdvisor's certificate of excellence.
Lebens' latest business venture is Live Large, a lifestyle movement that creates communities of inspiring individuals. Lebens' future business plans include expanding Muy'Ono, creating an organic farm in Belize, developing a resort near Fredericksburg, and starting her own fashion line.
Kuro Tawil, Class of 2012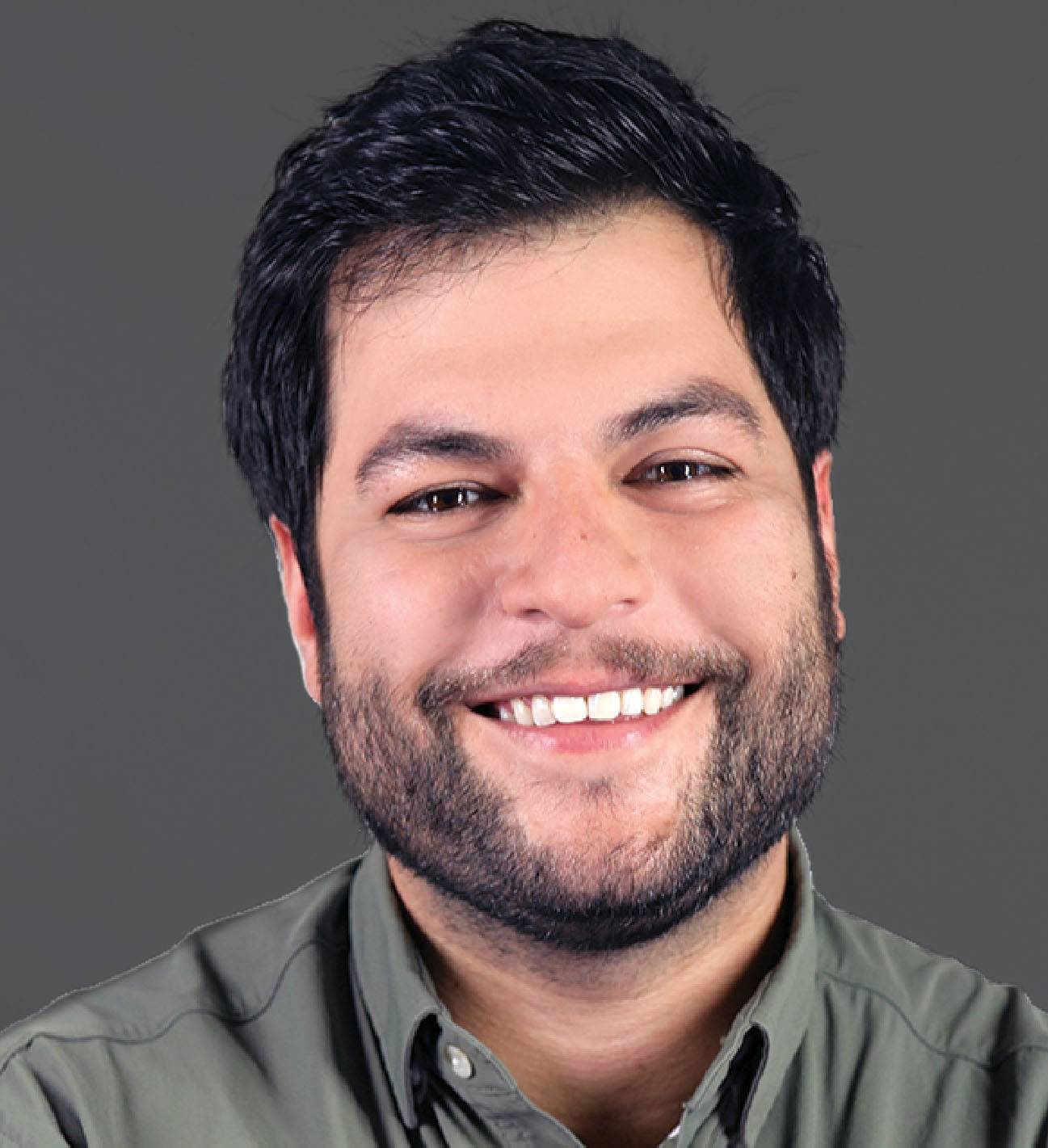 Kuropatkin "Kuro" Tawil is a social entrepreneur born and raised in Austin. While on a solo backpacking trip after graduating from Texas State, he saw the need for free personal safety tools in the developing world. His social enterprise, KUROS, provides free pepper spray and training to women who face a high risk of violence and sexual assault.
Founded in 2013, KUROS has helped to protect tens of thousands of women and at-risk populations worldwide while securing licensing deals with numerous companies to help support the mission. Women in El Salvador, India, South Africa, and the Philippines have said that carrying pepper spray deters violence in their communities; even better, they feel confident when they leave their homes. The company has sold more than 1 million licensed products in thousands of retail stores nationwide.
An avid world traveler, Tawil has visited over 70 countries. He is also a TEDx speaker and assists in managing his family's business enterprises.