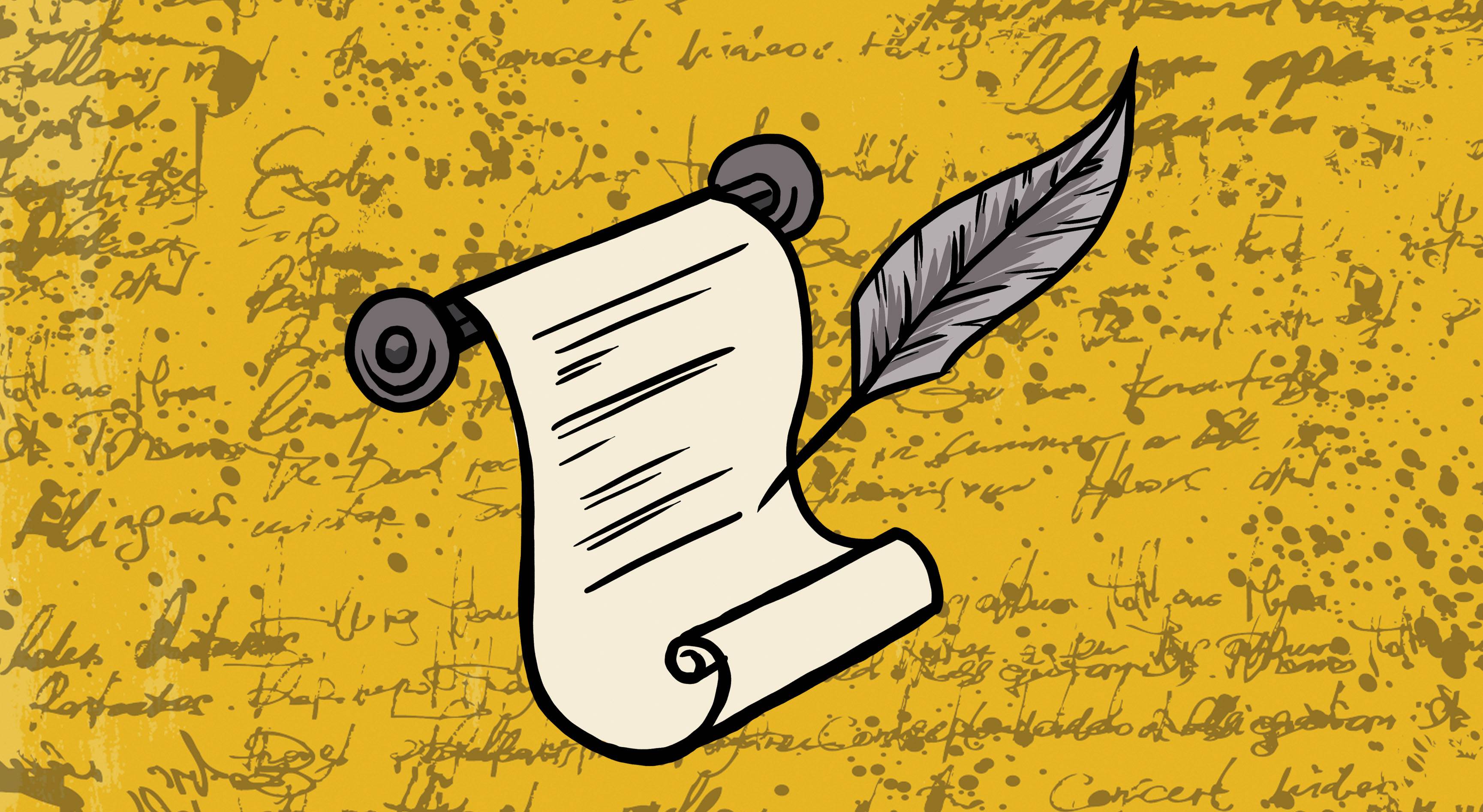 These professors teach to their specialties in College of Liberal Arts
By Natalie Chandler | Introduction by Mary C. Brennan, dean, College of Liberal Arts
The scholars featured in the following stories share a number of characteristics with one another. First, all of them have Texas connections, either by birth or by education. Second, all of them focus attention on the intersections of race, culture, and identity. And, perhaps most importantly, all recognize the unique opportunity their role affords them to introduce students to new ideas, to challenge students and the broader society to question stereotypes, and to show their "audiences" how to find a path through the complexity of modern culture for themselves. Whether they are using music, literature, film, or museums, Dwonna Goldstone, Jason Mellard, Anadelia Romo, and Louie Dean Valencia-García offer the Texas State community the chance to see the world through a new lens.
In the tradition of the Texas State Department of History, the featured professors combine impressive scholarly credentials with amazing teaching abilities to the benefit of the student body. Every day, these four scholars manage to present complex ideas in a format that works for eager, awaiting young minds.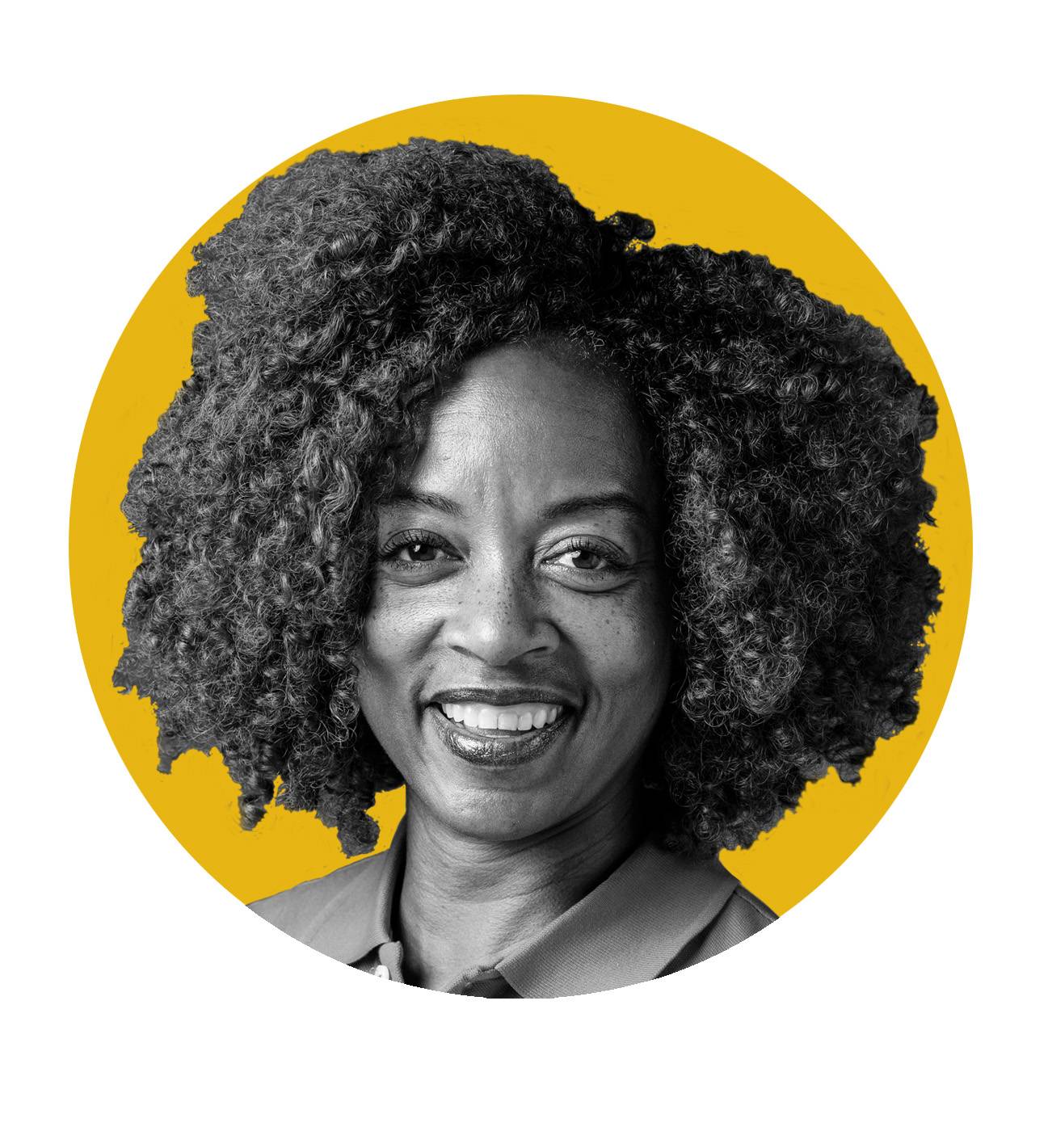 Dr. Dwonna Goldstone
Director, African American Studies Minor
After teaching 18 years at Austin Peay State University in Tennessee, Dr. Dwonna Goldstone became intrigued by a job opening at Texas State University as the director for the undergraduate minor in African American Studies.
"A student of mine saw the ad and said, 'This looks really great,'" Goldstone says. "Apparently there had been talk for some time at the university about it, and they felt the time was right to do this."
Goldstone taught the program's first course in August 2019, using Black American literature to discuss race and racism. Current courses explore Black history, culture, and global perspectives on the African diaspora. She prefers a Socratic method of teaching — cooperative argumentative dialogue — rather than lecturing and she poses questions to her students using books and films to connect content to present-day culture. "I think the biggest difference between last year and this year is that I have white students in my class that I didn't have in the first few semesters," she says. "I'm glad to have them, because we need white students to be allies."
Goldstone has always been interested in teaching. When Goldstone was growing up in Moline, Illinois, her mother was a special education teacher who later became a school administrator. "Being a Southerner and raising Black children in a really white area, she wanted us to know who we were and where we came from," Goldstone says. "Education has always been really important to my parents."
After receiving her master's degree in secondary English education from Brown University, Goldstone taught high school English in Virginia and later received her doctorate in American civilization from The University of Texas at Austin. Goldstone wrote Integrating the Forty Acres: A Fifty-Year Struggle for Racial Equality at the University of Texas (University of Georgia Press, 2006), which won the Coral H. Tullis Memorial Prize for the best book on Texas history. She is working on a collection of essays that explore her experiences in the classroom, suicide in the Black community, corporal punishment, and more.
Amid protests this year over racial injustice, many former students have reached out to tell Goldstone they remember her lessons. "One who was a student in 2007 said, 'I thought about what you taught us, and I finally am seeing the impact of that,'" she says. "Some get it, some get it later, and I'm OK with that. My job as a teacher is to introduce them to it and expose them to things they hadn't heard of."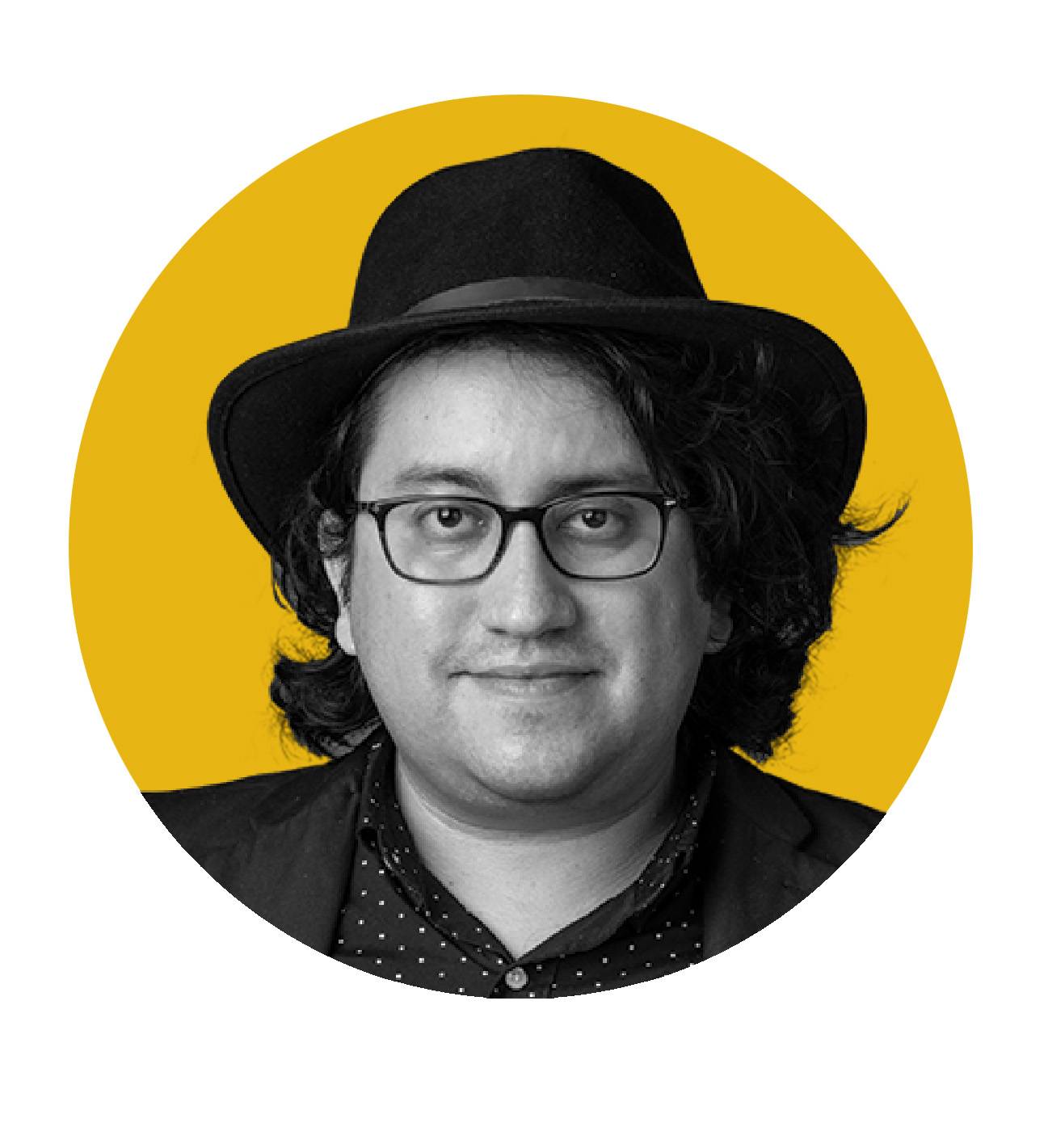 Dr. Louie Dean Valencia- Garcia
Assistant Professor
Louie Dean Valencia-García has been making websites since he was in middle school, creating content ranging from comic book superheroes to boy bands.
That's also when he became interested in history and in reading biographies and studying fascism in Europe. "One of my first papers I remember being really proud of was one I wrote on Hitler in the sixth grade," he says.
After earning degrees in European studies and Spanish at Texas State, Valencia-García pursued his master's degree and doctorate in early and late modern European history at Fordham University. He created digital displays and exhibits for the Museum of the City of New York and later taught at Harvard University.
"When I saw the position open up here, it sounded too good to be true," says Valencia-García, who joined the Texas State faculty in 2017. "It was kind of a dream situation to come back to Texas State."
Since then, he has published his first book, Antiauthoritarian Youth Culture in Francoist Spain: Clashing with Fascism (Bloomsbury Academic, 2018), and edited a history text, Far-Right Revisionism and the End of History: Alt/Histories (Routledge, 2020), which examines how modern far-right movements have used history to legitimize themselves.
Media outlets often turn to him for analysis on the topic, and he has appeared on National Public Radio and in The New York Times, VICE, The Christian Science Monitor, and many other publications in recent years. "My work is on anti-fascism, so when people see or perceive it arising, they want to know how to deal with it," he says. "Unfortunately, fascism, at its core, rejects a more pluralistic, democratic world. A lot of my work is how to promote pluralism and the ideas necessary for a functioning democracy."
His current research focuses on HIV/AIDS in Europe early in the crisis and how it played out when compared to the United States. His translational health project explores the crisis not only from a healthcare policy standpoint but also through community organizing, technological innovation, and scientific research.
"A lot of the young people I studied for my first book who were against fascism in Spain were very into a sex, drugs, and rock 'n' roll lifestyle, and a lot of them ended up dying from complications of AIDS in the late 1980s," he says. "In some ways, this is a continuation of what happened to those young radicals that I studied early on that ended up being affected by the HIV crisis."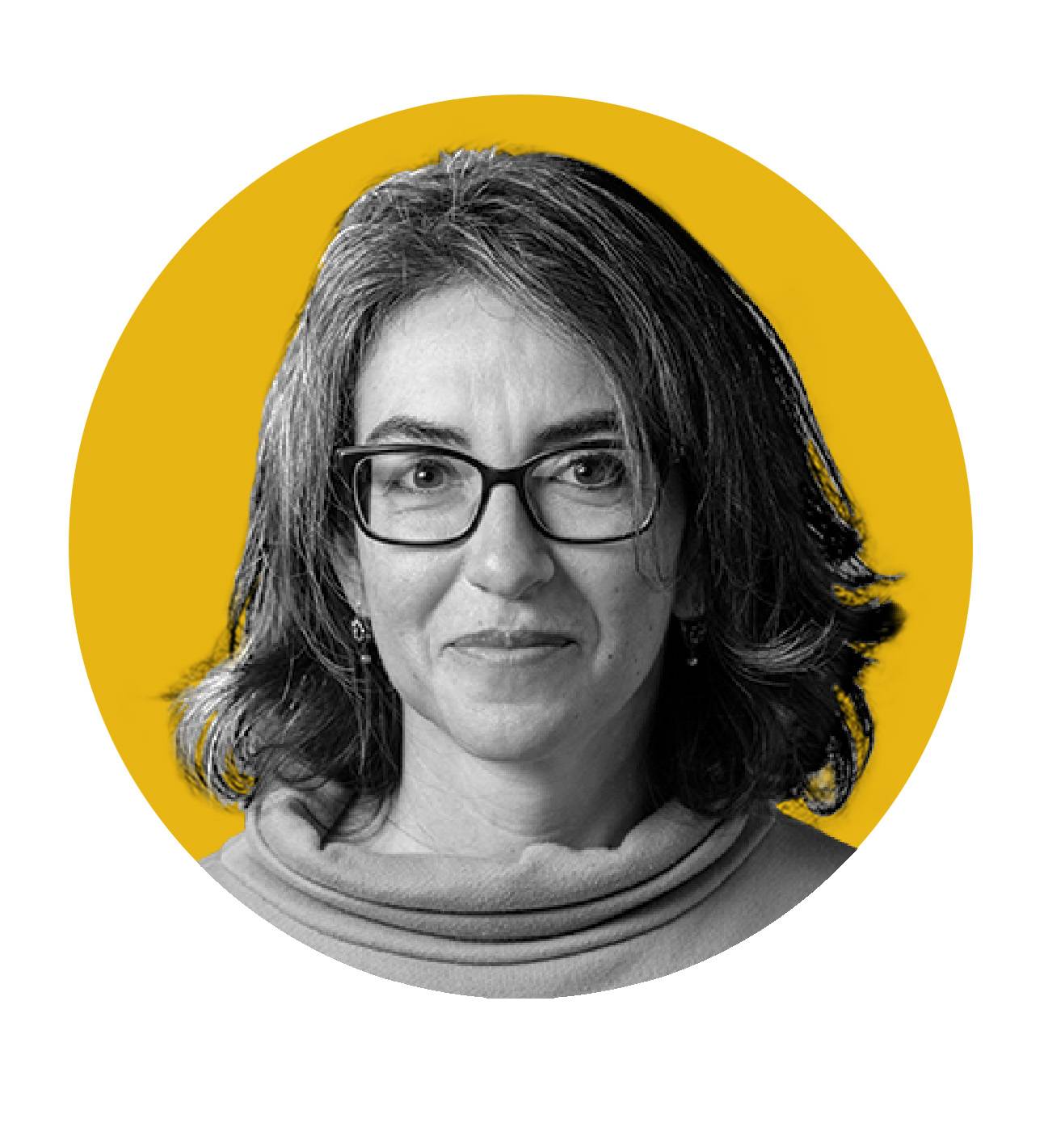 Anadelia Romo
Assistant Professor
As a Mexican American growing up in Austin, Dr. Anadelia Romo was familiar with Latin America, traveling around Mexico with her family and learning about its rich culture.
While an undergraduate at Princeton University, she became interested in learning more. One of her professors, Michael Jimenez, had a critical role in sparking her passion for the region. "He approached it in terms of understanding the tensions between the lower class and the ruling elite, and I think that approach was very powerful in engaging its history in such an important dynamic," Romo says.
Eventually, Romo shifted her focus to racial tensions and identity in modern Brazil, where she spent a year doing research for her dissertation. The country became the subject of her first book, Brazil's Living Museum: Race, Reform, and Tradition in Bahia (The University of North Carolina Press, 2010), and is a central part of a graduate class she teaches at Texas State on racial and ethnic identity in Latin America, and slavery and emancipation in the Americas and its aftermath.
What she has found is an ongoing reassessment of Brazil's reputation of having a racial democracy, with the country having more in common with the United States than previously thought. Widespread discrimination, a gap in mortality rates between Blacks and whites, and police violence are present in both regions.
"We have these kinds of troublesome parallels that are also very important to remember even when we retain an understanding about what is distinctive about these two systems," she says. Her current book project examines how the city of Salvador, the capital of Brazil's northeastern state of Bahia, began to prioritize its Black culture as critical to its identity in visual terms. Blackness in the Streets: Framing the Urban and Racial Landscape of Salvador, Bahia, set for publication this year, examines this changing, racialized visual culture, and its ramifications.
Romo, who holds a master's degree and a doctorate in history from Harvard University, returned home to Texas in 2004 and found a department that welcomed a Brazilian historian. "I think what I like best is having students who maybe don't have the resources to go outside the state or haven't had a great education in Texas public schools. They come in the classroom just excited to learn about something new," she says. "That's what ultimately makes the job most rewarding."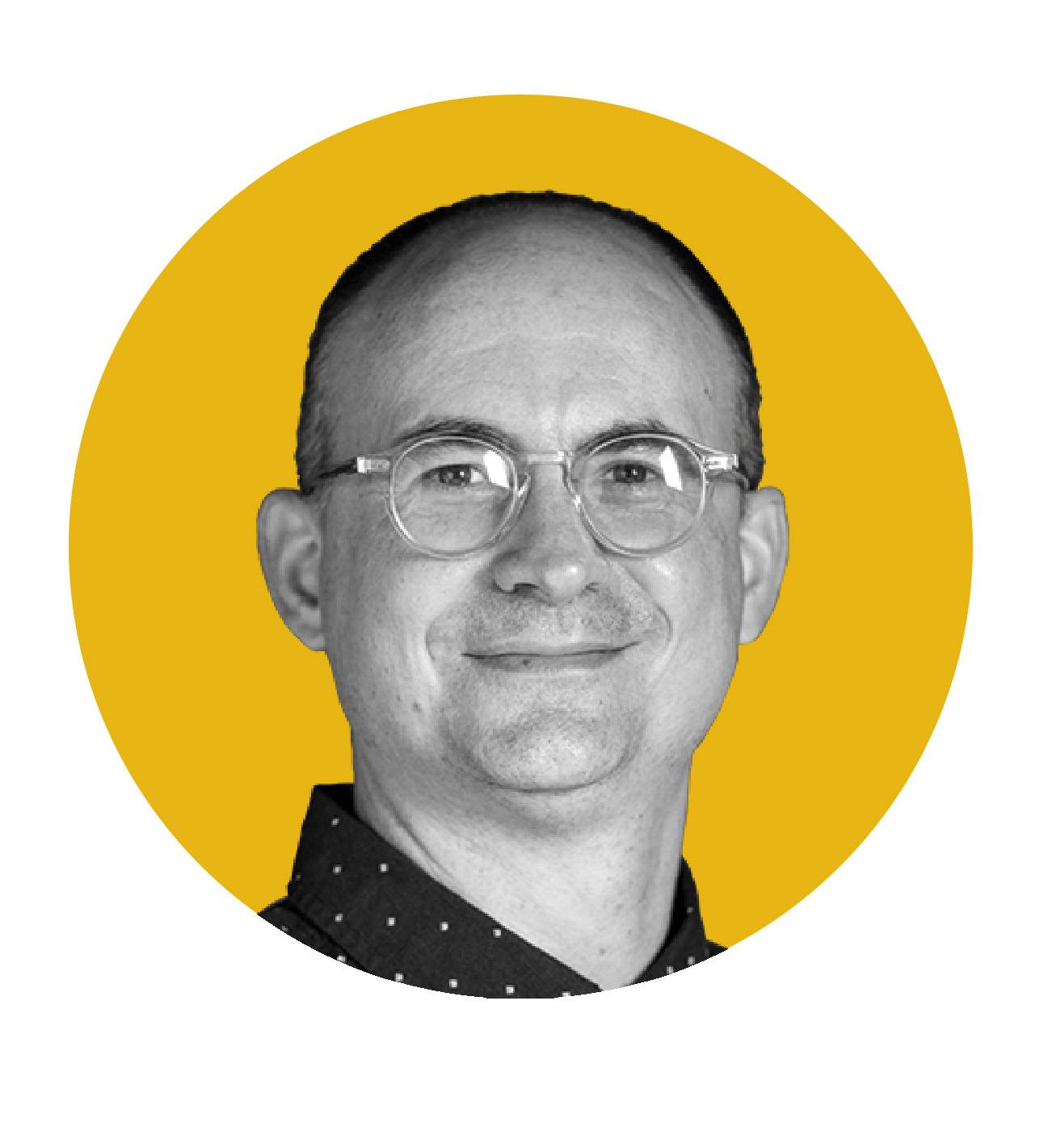 Jason Mellard
Assistant Professor and the director of the Center for Texas Music History
Jason Mellard may be a Texas music historian now, but in high school he was more into Nirvana than Willie Nelson.
"I was a '90s kid," he says. "Grunge and alternative rock were my teenage soundtrack." That changed during his college years, when the seventh-generation Texan started learning more about how Nelson, Waylon Jennings, and other Texas musicians influenced the counterculture of his parents' generation in the 1970s. "Some things just feel like home and you don't always realize it," he says.
"Part of it was coming back to Texas country music as a young adult after having rejected it for a while. It's another way to tell these stories and a way that has a great appeal for students and larger audiences. It's a way to talk about complex ideas regarding identity and policy and culture, with something that everyone can relate to."
Mellard, who holds degrees from The University of Texas at Austin and Texas A&M University, now leads the Center for Texas Music History, where he organizes programs on everything from country music to young Latinx artists speaking about border issues to the hip-hop scene in Houston. "I think one of the main things about the center is we are interested in how music reflects Texas as a space and as a cultural crossroads," he says. "One major theme is that we find places where music has served as a shared common ground between cultures the other is documenting and understanding where music has also been a site of resisting cultural erasure and celebrating solidarity among marginalized groups."
While the center is specifically geared to students to help them understand history, Mellard finds himself learning a lot from them. "A lot of the old scholarship that I was trained in assumes that a person's favored genres reflect some deep part of their identity and place in the world, but I have very few students today who say, 'I only listen to pop and not hip-hop, or only rock and never country,'" he says.
Mellard plans to follow up his first book, Progressive Country: How the 1970s Transformed the Texan in Popular Culture (University of Texas Press, 2013), with a project documenting music history venues, memorials, and graves of prominent musicians, and places where significant music history happened around the state. "There's a continuing need for Texas to develop its music heritage tourism resources," Mellard says. ✪