Baseball got its hook into Steven Trout, then reeled him in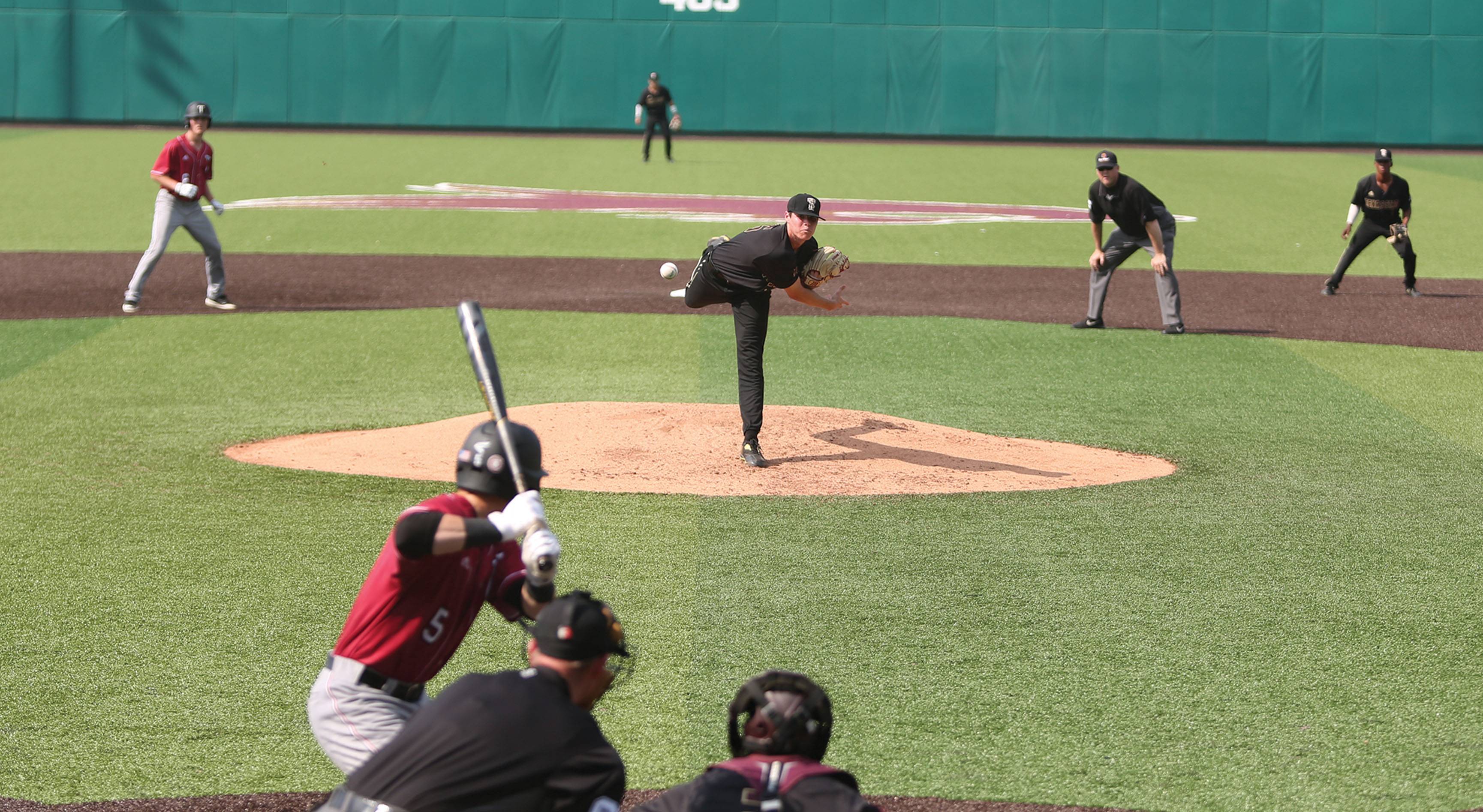 Baseball was his sweet spot.
Yet here he sat, an uncertain 23-year-old burdened by the expectations of finding steady income and an adult job, tugging his necktie as he fielded questions from a hiring manager interviewing Steven Trout about a spot with a tech headhunting firm, a position he admittedly didn't know much about.
The interviewer fired questions at him. Scrambling, Trout went back to what he loved, using baseball analogies to answer. One question after another. One baseball analogy after another.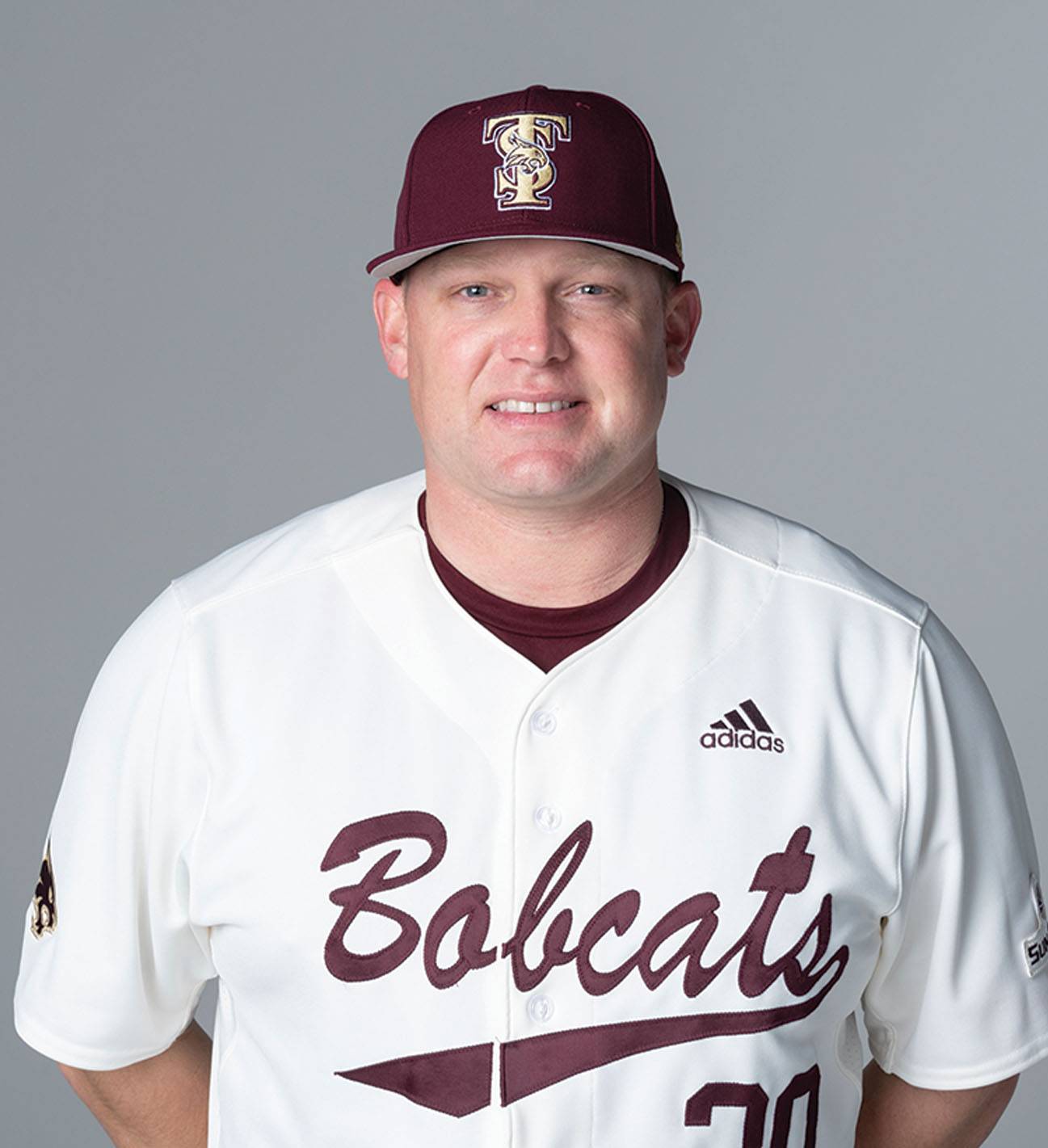 Finally, sensing tech recruitment might not be his destiny, she asked, "Why don't you become a baseball coach?"
Trout, 35, tells that story of the fork-in-the-road moment that rerouted him to where he is now — head baseball coach at Texas State University. "(It's been a) long journey, but it's been great," he says. "It actually happened way faster than I expected when I started coaching and asked myself when I was going to be a Division, I head coach. I think of my working days, all the time I spent on the road recruiting as an assistant, and now I get to sit in this chair and people come to me for the answers."
"You need to love what you do, be passionate about what you do to walk in that door for the next 50 years of your life," says Travis Comer, senior associate athletic director. "Steven brings that enthusiasm and passion, and he wants to be the very best. That's what we all want."
As a four-year assistant to Coach Ty Harrington, who retired in 2019, Trout knows the program, the city, and the state, and recruited all the players he inherited when he became coach. He is quick to say that the route he took also prepared him. Coming out of Hooks High School, Trout had zero offers. He admits he was "the player who didn't do anything exceptional, just did a lot of things pretty well. I was a guy I would have missed if I were recruiting myself, because I would have had to watch myself play 20 times to figure out this guy was pretty good."
As a walk-on at Texarkana College, he learned to outwork others, knowing he had to fight for everything. At Texas Christian University under Coach Jim Schlossnagle, Trout learned how a top-notch Division I team functioned and played. He roomed with future MLB stars including Jake Arrieta (Phillies) and made the type of connections that helped him advance in the coaching ranks.
Trout played for professional independent league teams in Fort Worth; Macon, Georgia; and Kansas City, Kansas. He spent a year giving baseball lessons, officiating basketball, and trying to figure out what he was going to do with his life. His first job was as a volunteer assistant for Harrington in 2008, who had recruited him out of Texarkana. He helped develop future MLB player Paul Goldschmidt as the Bobcats won back-to-back conference titles. Trout left Texas State for the University of Houston in 2011, before landing the head coaching position with the Texarkana Bulldogs. He guided the Bulldogs to a 34-25 record and produced the conference player of the year while living at his parents' home and doing the team laundry because he didn't want the players to ruin their new uniforms. Facing financial struggles, the college eventually dropped all athletics.
Again, one of Trout's connections came through, and he landed a full-time assistant spot at West Virginia University under Randy Mazey, the former Horned Frogs' pitching coach. After three years, he wanted to move back to Texas and start a family with his wife, Blair. They landed back at Texas State.
Just hours after Harrington's emotional press conference where he announced his retirement after 20 seasons as head coach, Trout sat down for his job interview with Athletic Director Dr. Larry Teis and Comer. "He loves the game of baseball — lives it, eats it, breathes it, sleeps it," Comer says of Trout. "During the interview, that's what stood out."
This time, this place, to this candidate, these questions were fastballs. Right in Coach Trout's sweet spot. ✪