Reimagining The Meadows Center for Water and The Environment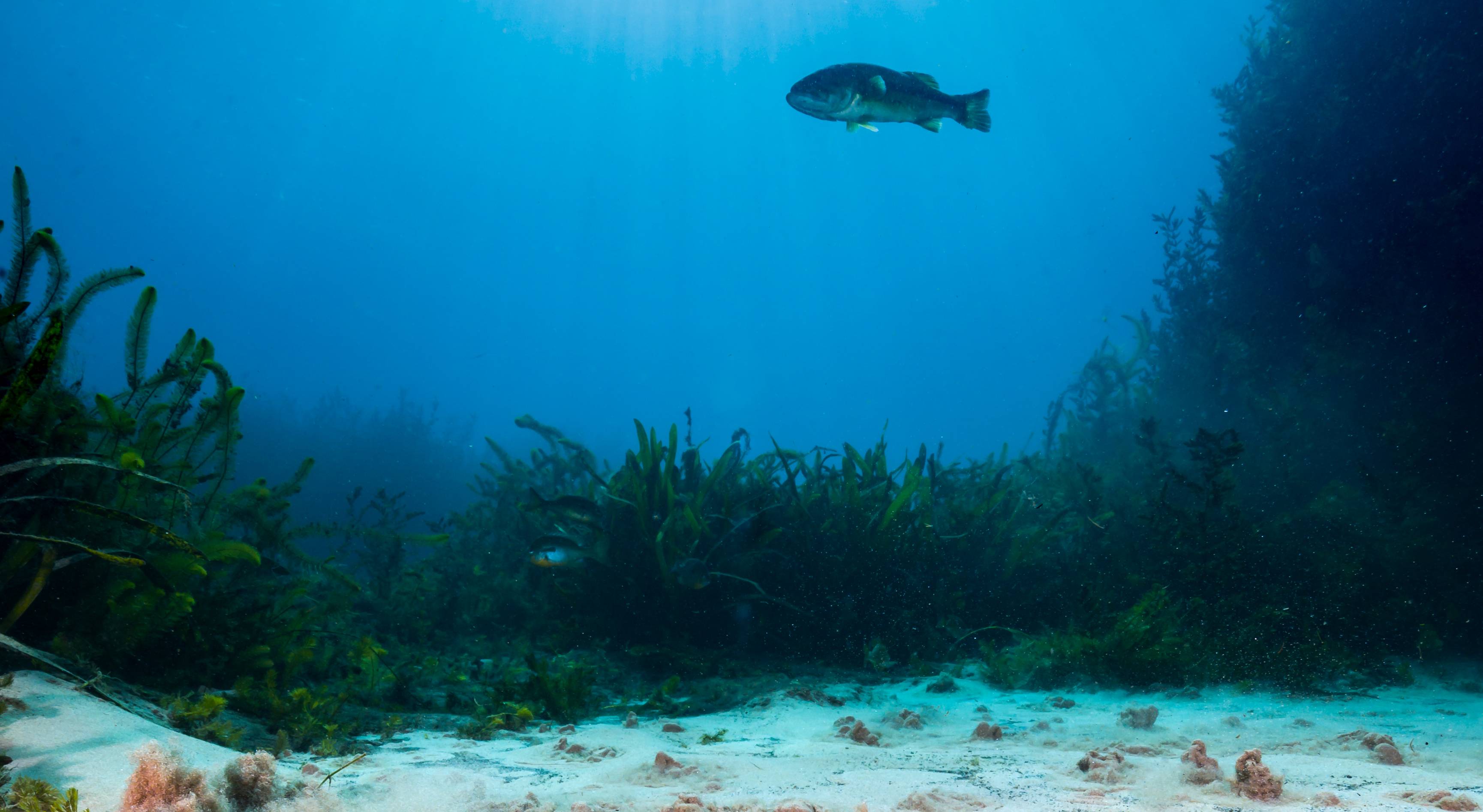 For over a quarter century, Texas State University has served as the entrusted steward of the ecologically and internationally significant Spring Lake, one of the most prolific freshwater artesian springs in the country and the headwaters of the San Marcos River.
Spring Lake gives life to the San Marcos River, to the San Marcos community, and to The Meadows Center for Water and the Environment, a nationally recognized research and education center that provides an important academic perspective on our most valuable natural resource — water.
The Meadows Center's location on the San Marcos Campus offers a one-of-a-kind experience for researchers, students, and visitors alike. Situated on the banks of Spring Lake, the center's staff and faculty use its natural surrounding environment as a classroom and a living laboratory to inspire research, innovation, and leadership that ensures clean, abundant water for the environment and all humanity
"The Meadows Center represents an ecosystem of success, innovation, and collaboration," says Dr. Robert E. Mace, executive director of The Meadows Center. "Our multidisciplinary team bridges the gap between academia, nonprofit organizations, and decision-makers to find science-based solutions that help communities address critical water and natural resource challenges through research, education, stewardship, and leadership."
To meet its growing needs, The Meadows Center is kicking off a $12.5 million capital campaign to reimagine the historic Spring Lake Hall into a premier interpretive research laboratory that will propel Texas State's work to prepare future environmental leaders, advance water and climate science, and bring innovative solutions to today's most urgent water challenges.
Over its years at the historic Spring Lake Hall, The Meadows Center's staff and operations have grown considerably, with the number of visitors to this popular destination reaching 125,000 guests annually, including 30,000 schoolchildren and 6,000 college students. Spring Lake also serves as a valuable tourist attraction that draws people of all ages and from all walks of life. For many in this urbanizing corridor, visiting the lake might be their first exposure to the natural environment — and to Texas State.
What's a 100-year Flood? A TXST Hydrologist Explains
With this growth in productivity and reach, the size of the current facilities has become a limiting factor in achieving the center's vision for researching water and the environment and creating a place where all people understand and embrace the value of water and environmental stewardship. Each level in Spring Lake Hall (first floor, second floor, and rooftop) spans 6,800 square feet, for a total of 20,400 square feet. The renovations will focus on the first floor. Discovery Hall currently has a maximum capacity of 100 people and the first-floor conference room has a capacity of 85 people. Half of the first floor contains staff offices, which will move to the second floor. Renovations to the first floor will build more usable space for research, with the addition of a research lab, and education, with the expansion of a lecture hall, virtual reality room, and new exhibit space.
"This campaign comes at a crucial time in Texas when the population is soaring and water resources are dwindling in many communities," Mace says. "Educating the next generation and conducting applied research on water are the most important things we can do to get us through Texas' looming water crisis."
Once funded, the campaign will enhance the Meadows Center's capacity to research and address water resource issues such as climate change, environmental STEM (science, technology, engineering, and mathematics) education, and integrated water resource management.
The building's first floor will undergo a dramatic transformation into a state-of-the-art interpretive research center. Designed by experts in exhibition creation, it will feature virtual reality exhibits and hands-on learning modules to foster exploration and learning about water and the impacts of climate change. The addition of a new classroom and theatre will accommodate engagement opportunities for all audiences — from elementary school students on field trips to university students and community groups.
"Our Spring Lake Educational Programming has become a cornerstone for experiential STEM education in Texas," says Dr. Rob Dussler, chief education officer for The Meadows Center. "The planned renovations will increase our capacity to serve more students while transforming outdated facilities into top-notch learning environments for all ages that will engage and encourage discovery about the importance of our natural resources."
The new interpretive research center will also include a laboratory space for students and faculty from a variety of disciplines to tackle complex water-related research questions — such as how technology can be used to assess the impact of interpretive educational experiences and how to advance science to better understand water and climate issues. It will offer valuable teaching and learning space, provide greater access to technology, and enable Texas State students and faculty to achieve the fullest possible impact on groundbreaking research on water.
"We are envisioning this space as the home base of our work to engage all Texans in creating innovative solutions to guide the stewardship of our shared water resources. The new interpretive research center will help expand our reach to meet the hefty environmental challenges that lie ahead by engaging, inspiring, and empowering the next generation of conservation leaders," says Carrie Thompson, director of operations.
Understanding the state's water resources will be crucial in the years ahead. The Meadows Center is uniquely poised to provide strong science to support a better way forward for water management in Texas while also providing a firstrate environmental research learning center for generations to come. Join with Texas State and The Meadows Center to upgrade this historical treasure and ensure its future impact on stewarding our state's precious water resources.