Any Baby Can CEO brings 30+ years' experience to help Texas families
By Susie Phillips Gonzalez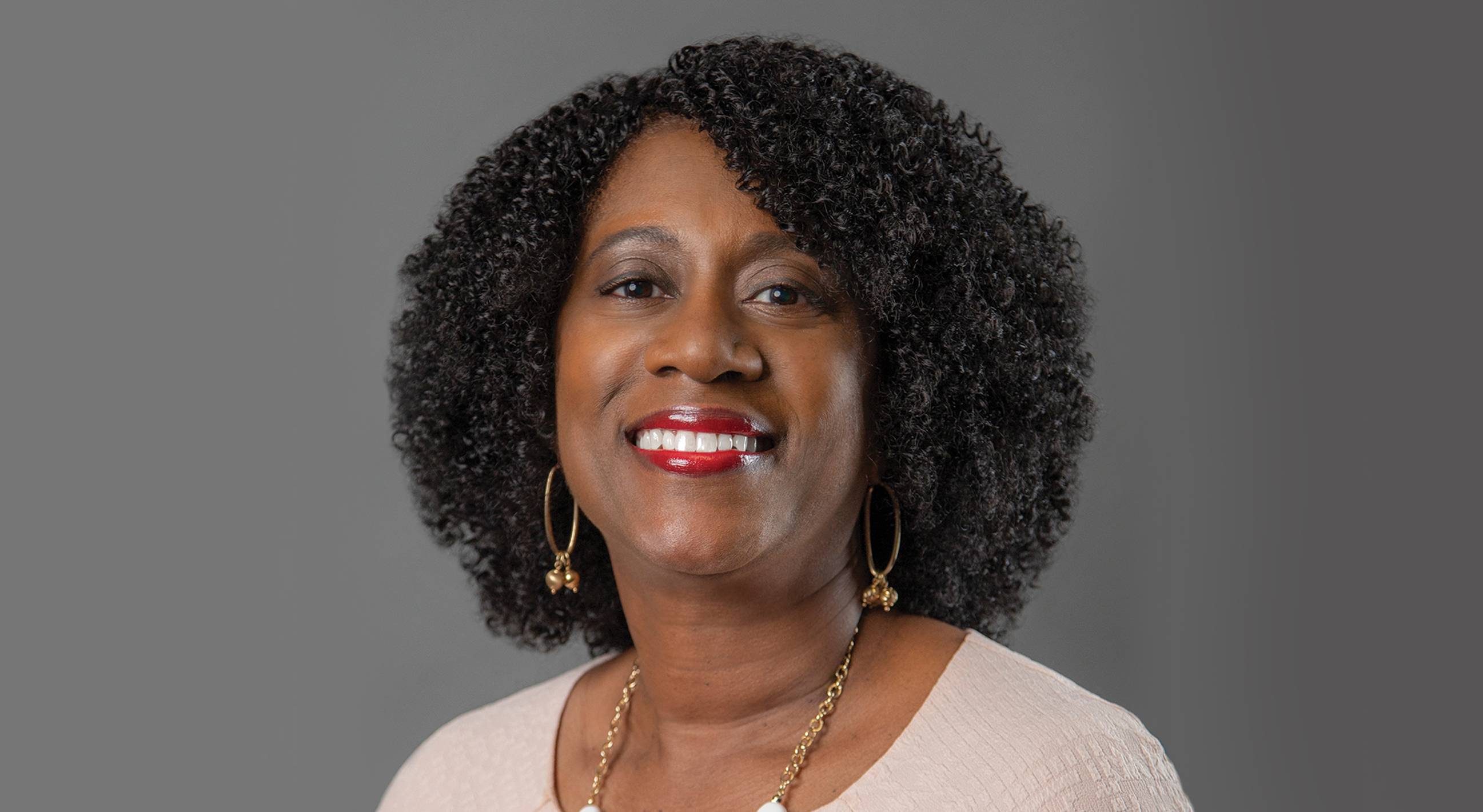 The connections I made and the skills I learned through the program at Texas State helped my career to grow and blossom.
After more than 30 years in leadership roles at Texas government agencies and nonprofit organizations, Veronda Durden (M.S. '95) is celebrating her private-sector role as president and chief executive officer of Any Baby Can, an Austin nonprofit dedicated to stabilizing families through parent education.
Durden credits the quality and flexibility of Texas State University's graduate program in health professions for laying the groundwork that led to positions as commissioner of the Texas Department of Assistive and Rehabilitative Services and assistant commissioner for the Texas Department of Aging and Disability Services. She also held key posts at the Texas Department of Human Services, Texas Department of Health, and Attorney General's Office.
"The connections I made and the skills I learned through the program at Texas State helped my career to grow and blossom," she says. As for her tenure at Any Baby Can, Durden says, "I remain excited every day about the work we do. We are helping people live their best lives and reach their maximum potential."
To appreciate Durden's journey, it helps to know that she was nine months pregnant when she walked into her first Texas State graduate school class. "I was in class one Saturday, had my son the next Saturday and was back in class that third Saturday. I always tell that story to people — that you can do whatever you put your mind to," Durden says. She says that thanks to the program's flexibility, some semesters she only took one course in order to fulfill her full-time job duties in state government while tending to her infant and toddler. "If you only take one class, you are making progress. The only person you have to compete with is yourself."
As a working graduate student, Durden says she saw ways to apply Texas State's curriculum to her jobs. "The professors always seemed interested in the students and our work," she says. "There was an intersection between what we were doing that day and what we were learning in the classroom."
Her coursework required an internship, and Durden chose Breckenridge Children's Hospital, where she discovered that a medical setting would not be a good fit with her family life. Preferring the government sector, Durden spent three decades in a variety of state agencies that provided connections and experiences that honed the leadership skills she now exhibits at Any Baby Can. As CEO, she draws upon the lessons learned while working for the state of Texas, including her time with Leadership America (2016) and Leadership Texas (1996) as well as a mediation course at The University of Texas School of Law Center for Public Policy Dispute Resolution (2006) and the Governor's Executive Development Program in 2004.
She is proud of the strategic plan that she and the Any Baby Can executive team completed in 2019 in recognition of the changing needs of clients. "We like to say that we meet our families where they are," Durden says, explaining that clients are no longer limited to Austin. They also live in surrounding Hays, Bastrop, and Williamson counties.
The agency has enhanced its board member engagement to increase community visibility and partnerships and added several new staff positions to focus on operations, contracts, and volunteer activities, bringing the workforce to 130 and increasing the operating budget to nearly $12 million. "We are looking to provide basic support services in a new way by thinking of how we can work more efficiently and secure new revenue generation opportunities for the organization," she says. Durden also has offered leadership training for supervisors and executive staff while locking in a wage increase for all employees.
"The state of Texas provided me with the best leadership training," Durden says. "Both in state government and at Any Baby Can, I enjoy working with teams that are committed and compassionate about the people we serve." ✪