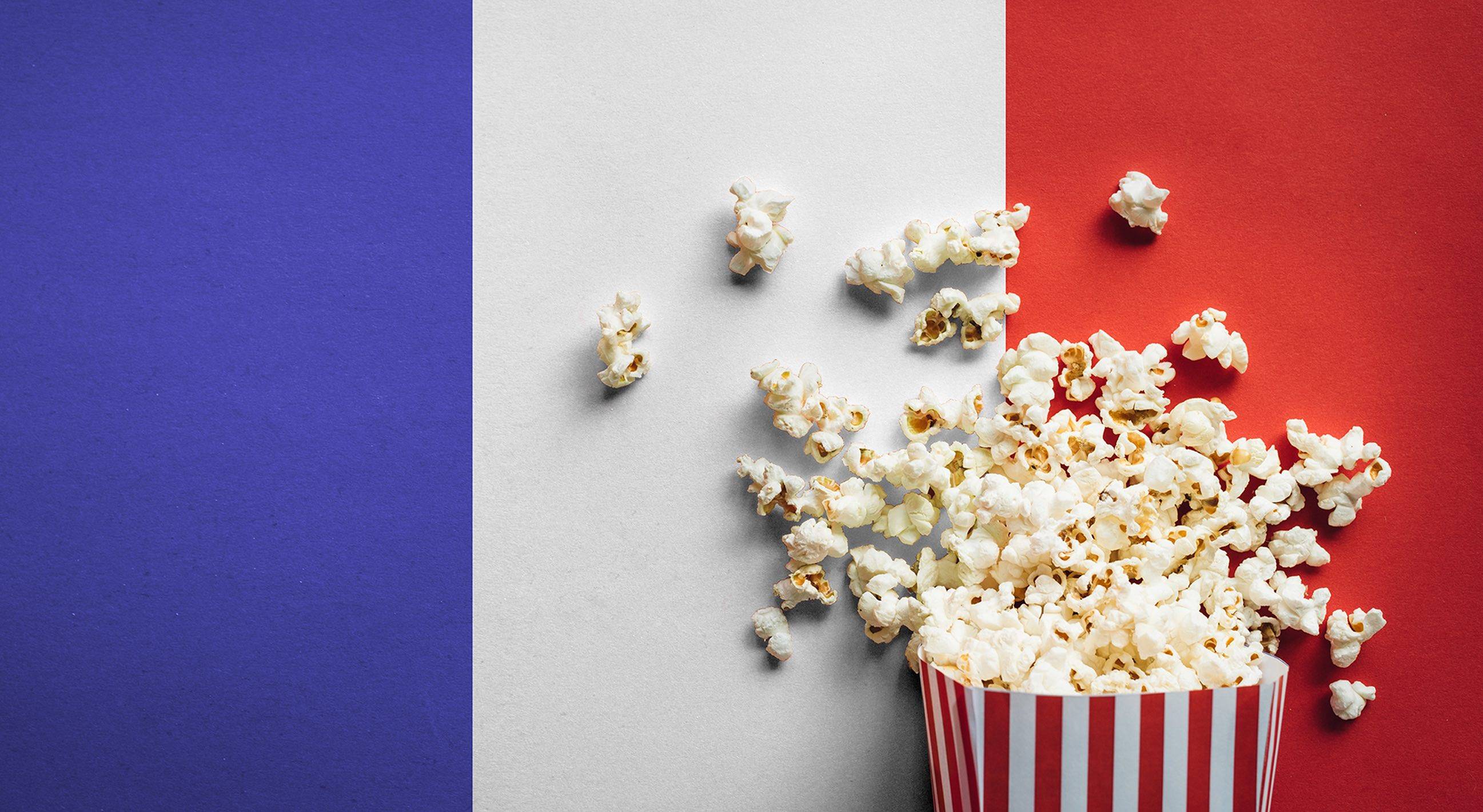 Le Ciné-Club Français
By Susie Phillips Gonzalez
French films help students learn language, experience culture
On a typical Friday afternoon during the fall semester, Texas State University is alive with practices by football players and band members, with students sunbathing on the banks of the San Marcos River, and with French majors, minors, and other lovers of French film, who are settling in for a cinematic treat in a screening room at Centennial Hall.
This year, students took collective "Road Trips" — the theme of Le Ciné-Club Français, a film series that has run for the last 25 years. Sophomore Elise Patterson occupies a prime seat for "The Rabbi's Cat," an animated film set in Algeria in the 1920s. She first attended Le Ciné-Club as a requirement for a freshman French course, but says she returned this semester "for fun" because French cinema is something she enjoys. An English major, Patterson adds, "This is another way to learn French."
As a genre, road trip films emerged in the United States in the 1960s. The story line of such films usually involves two or more travelers and a discovery that happens along the way. Some of these films are thrillers, while others are psychological dramas, romantic comedies, or documentaries.
Dr. Jennifer Forrest, professor of French, is the founder of Le Ciné-Club Français. She enjoys celebrating a medium that was embraced by the French after the brothers Auguste and Louis Lumière, both pioneers in French film, gave the first public film screening in Paris, France, in 1895. This year's film series theme was suggested by Dr. Valérie Masson, a colleague of Forrest's who also provided the titles of many of the films that are being screened.
Senior Jacob Hennigan, a French major and self-described "low-level cinema nerd," approves. "Since France is essentially the birthplace of the medium, it's really cool to literally witness history," he says, adding that he embraces the approach to storytelling that French movies take. "Since there's only so much that can be gleaned from a sterile, academic setting, consuming media is the best way to grasp the nuances and idiosyncrasies of another language." Hennigan even watches cartoons in French.
Forrest says French film has played an important role in the development of cinematic language, including 1920's silent French Impressionism, 1930's Poetic Realism, and 1960's New Wave. Film has also played an important role in Forrest's teaching. "Dr. Peter Golato, my colleague in linguistics who studies the use of language in everyday interaction, observes that French film often depicts actors using French in their daily lives," Forrest says. "Since work in Peter's field has shown that language, context, and culture are always co-present in any real or depicted interpersonal interaction, he and I both see French film as a linguistic and cultural window onto how French speakers use their language to navigate their social worlds."
Joining Forrest in teaching film courses is Dr. Carole Martin, who holds a master's degree in cinema studies from the Sorbonne in Paris. Martin has organized three international film festivals at Texas State, in addition to cinema seminars for the Honors College.
In addition to celebrating film, Forrest and Martin have also made efforts to develop a program with courses highlighting classical French plays. To adapt a script so that it can be performed for an audience with mixed abilities in French, students pool their talents as a professional theatre company would, by selecting acting parts, creating costumes and sets, and staging their play. Forrest's Acting French course requires students to rewrite for a broader audience, stage, and perform Alfred Jarry's late 19th-century farce Ubu roi. The course is designed to help students develop oral competence in a foreign language by learning to imitate French intonation and accents and to incorporate authentic "Frenchness" into their gestures, body postures, and movements, Forrest says.
In addition to teaching courses about film and acting, the seven French faculty at Texas State also offer introductory and intermediate courses in language, literature, and culture. Every year, the university has about 60 majors and minors in French, and graduates between five and 10 majors.
Samantha Richter, a May 2018 graduate, notes that she took a French class in 2014 to fulfill a language requirement and never looked back. "As the language and culture was introduced to me through film, I began a new appreciation," says Richter, who is now pursuing a master's degree in anthropology at Concordia University in Québec, Canada. "From the Algerian War in the late 1950s to the atmosphere of Louis XVI's court, [I learned how] film is integrated into the French classes and Le Ciné-Club. It created intrigue and inspired me to graduate with an anthropology-French double major and move to a Francophone country for graduate school."
Geoff Sloan, a senior international studies major with minors in French and journalism, has studied French since 2015. He took the fall semester off to study in Oslo, Norway, where he has developed a circle of Francophone friends to practice with to keep his French skills current.
Forrest and her colleagues hope that all their students come to love French as much as Hennigan, Richter, and Sloan do. Thanks to Le Cine-Club Francais; its many courses in film, theatre, and literature; and the study of language itself, the French section has something for all Francophile students at Texas State. ✪
Select french films from the 2018 fall program:
Red Lights / Feux rouges (Cédric Kahn, 2004)
Crossed Tracks / Roman de Gare (Claude Lelouch, 2007)
A Sweet Journey / Le Voyage en douce (Michel Deville, 1980)
Microbe & Gasoline / Microbe & Gasoil (Michel Gondry, 2015)
The Great Journey / Le Grand Voyage (Ismaël Ferroukhi, 2004)
On My Way / Elle s'en va (Emmanuelle Bercot, 2013)
IP5: The Island of Pachyderms / IP5: L'Ile aux pachydermes (Jean-Jacques Beineix, 1992)