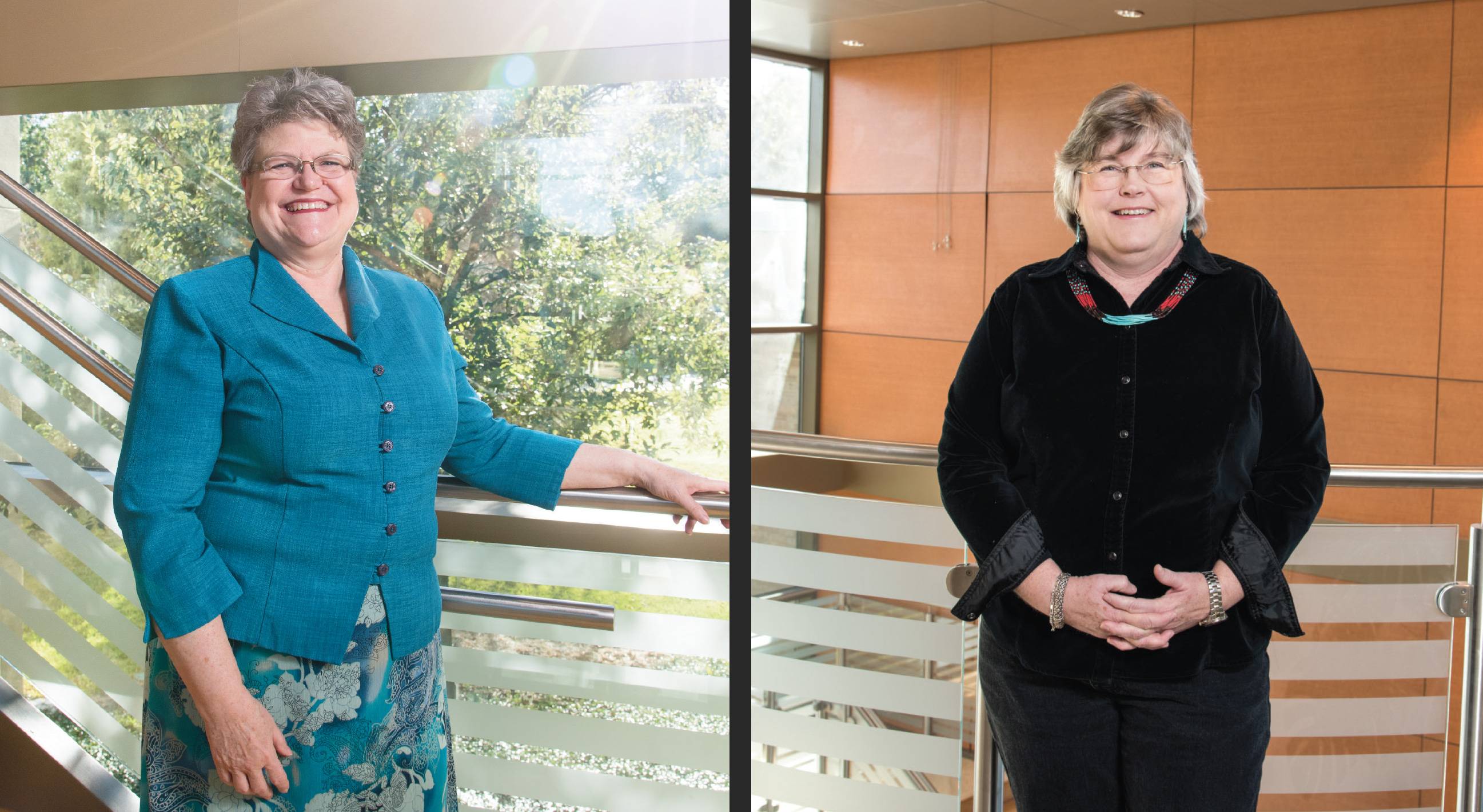 Teachers Wanted
by Laura Heinauer
Family and consumer sciences instructors — demand is high, supply is short
Some of the biggest issues we face as a society are obesity, poor nutrition, and a lack of financial literacy. Even from the White House, former first lady Michelle Obama campaigned for home cooking, exercise, and good nutrition as a way to reduce childhood obesity. But did you know there's a career path aimed at addressing these concerns? Family and Consumer Sciences (FCS) educators — once more commonly known as home economics teachers — are in high demand and in critically short supply.
Texas State University is one of six public universities in the state that offers certification for FCS educators. "We have an epidemic of people who struggle with their health and finances, but we are not teaching them nutrition or consumer economics," says Dr. Kimberlee Davis, an associate professor of consumer affairs and assistant director of Undergraduate Studies and Online Education for the School of Family and Consumer Sciences. Both she and Dr. Sandra Duke, a senior lecturer and teacher education coordinator, say they frequently hear from high school teachers expressing concern that their programs could close if there aren't more teachers prepared to teach consumer science.
"We have a lot of teachers who are ready to retire, and every year there are positions that go unfilled or are filled by someone who isn't certified to teach FCS, and who doesn't really understand the philosophy of the program," Duke says. That philosophy, she adds, is much more college and career-oriented than it was in the past. Today's FCS teachers are trained to delve much deeper into the science, research, and business aspects of nutrition, hospitality restaurant management, fashion design, financial planning, and early childhood education.
At Texas State, Duke says she's working to get more students interested by working with the university's career counseling and advising programs to ensure they are aware of the program. She has also started recruiting students both in the teaching and nutrition science programs who may not realize that teaching FCS is an option.
"We have an epidemic of people who struggle with their health and finances, but we are not teaching them nutrition or consumer economics."

— Dr. Kimberlee Davis
Students begin the program taking general courses and typically move into FCS courses in their sophomore and junior years, using their senior year to focus on teaching certification. Duke says Texas State, which graduates around a dozen students per year, is one of the state's largest producers of teachers with
FCS certifications.
Laurel Duncil says she was recruited out of the university's nutrition science program. A retired military firearms instructor, Duncil returned to college to major in nutrition and foods, but wasn't really sold on the idea of working in a hospital — then she met Duke and learned about the education track.
"That's when it all just clicked," says Duncil. "Nutrition and wellness is what my passion is. It's bringing together what my passion is and teaching it to other people."
Each year, despite many openings across the state, dozens of FCS teaching jobs go unfilled. From 2005-2010, the number of certified FCS teachers with degrees in the field has dropped by 24 percent, and within the next two years it is estimated that 65 percent of certified Texas FCS teachers will be eligible to retire, according to the Texas Association, Family, Career and Community Leaders of America (FCCLA).
Sharon Reddell Pierce, the FCCLA state advisor, says the FCS teacher shortage has to do with a shift in demand. Nationwide, enrollment has declined for decades as ideas shifted about the role of women in the workplace, and the classes went from required to optional.
Lindsey McNeill, a 2014 Texas State graduate now in her third year of teaching at Three Rivers Junior and Senior High School in South Texas, says she sees great benefit in teaching consumer science.
"When you start applying it to life situations you see that light bulb go off," McNeill says. "I tell my kids on the first day: 'Do you want to go out and buy a car one day, do you want to make sure you are raising your child right, to know what to feed your child? What you will be learning in this class is how we get through life.'"
Pierce notes that some universities have closed their FCS departments or have renamed them. The result is that college students may not know that a certification in FCS even exists. Pierce's group has joined with the American Association of Family and Consumer Sciences' "Say Yes to FCS" campaign to increase the number of FCS teachers through better marketing and social media. "The nation's crying out for a strong family unit, for help with the obesity problem; and young people who have everyday living skills.
"When you look at personal finances and the struggles many people have there — it's something that's got to grow, but we have got to have teachers out there to keep it there," Pierce says. ✪