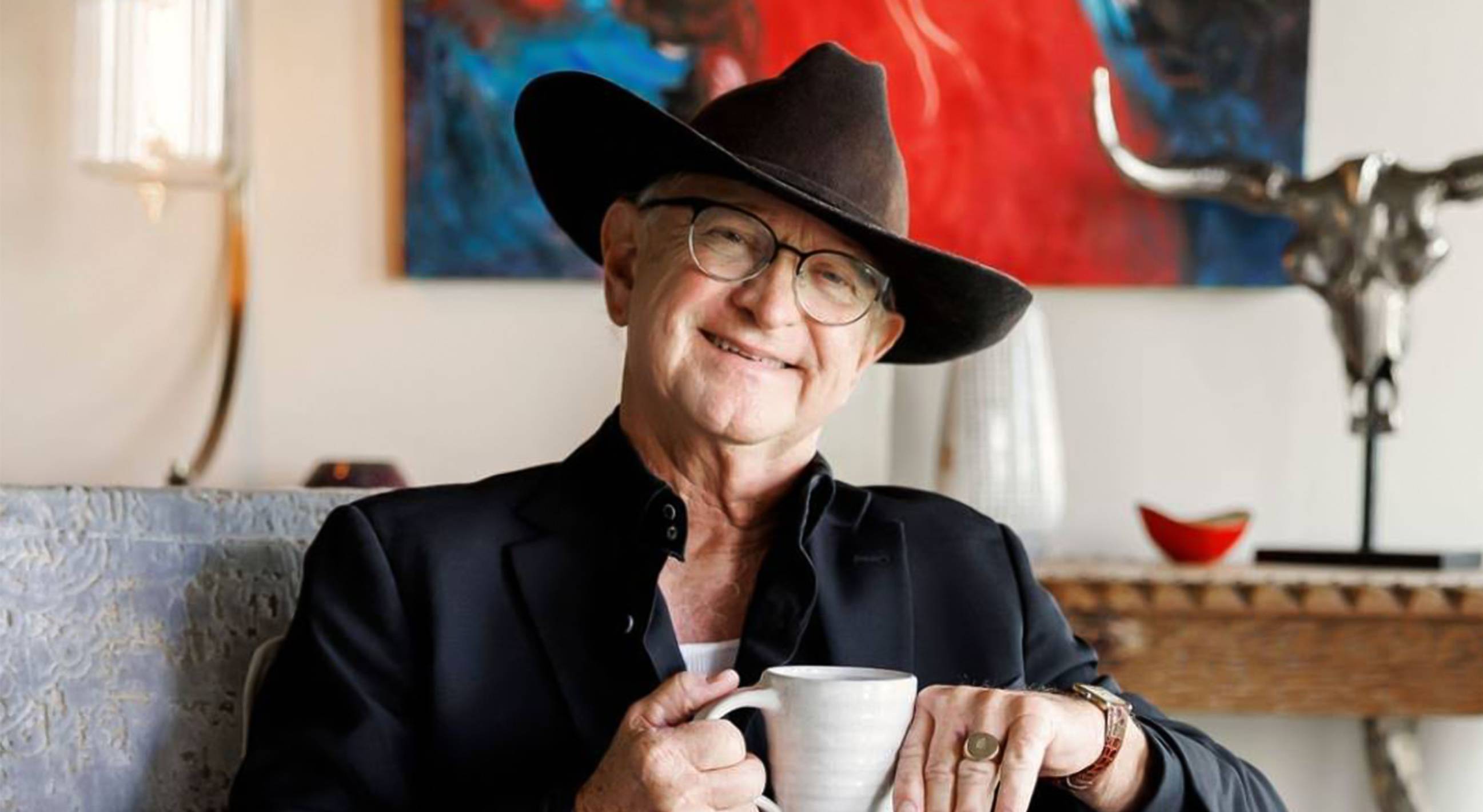 Turning his business degree into a career and a means to give back
By Bryan Kirk
Ralph "Refel" Rushing wears the label of Renaissance man with a great big sense of pride.
The Texas State University alumnus is the retired president and CEO of LoanStar Funding Group and is currently the chairman of the Greater Texas Foundation. He's also a singer and songwriter, a rancher, a poet, and a writer of short stories. His music can be found at refelrushingmusic.com and his poetry is posted on refelrushingpoems.com.
Above all, he is a philanthropist with a heart for Texas State and his hometown of Harlingen. Today, Rushing makes his home on a ranch outside of Italy, Texas.
Rushing, who earned his bachelor of business administration in 1969 and his master of business administration in 1971, has a distinguished résumé of service and helping future students from the Rio Grande Valley achieve their dreams of college degrees. He's a member of the McCoy College of Business Advisory Board and served on Texas State University's Capital Campaign Task Force. He is a Forever Bobcat and the namesake of the Ralph B. Rushing Scholarship in Business Administration, which has a preference for students from Harlingen.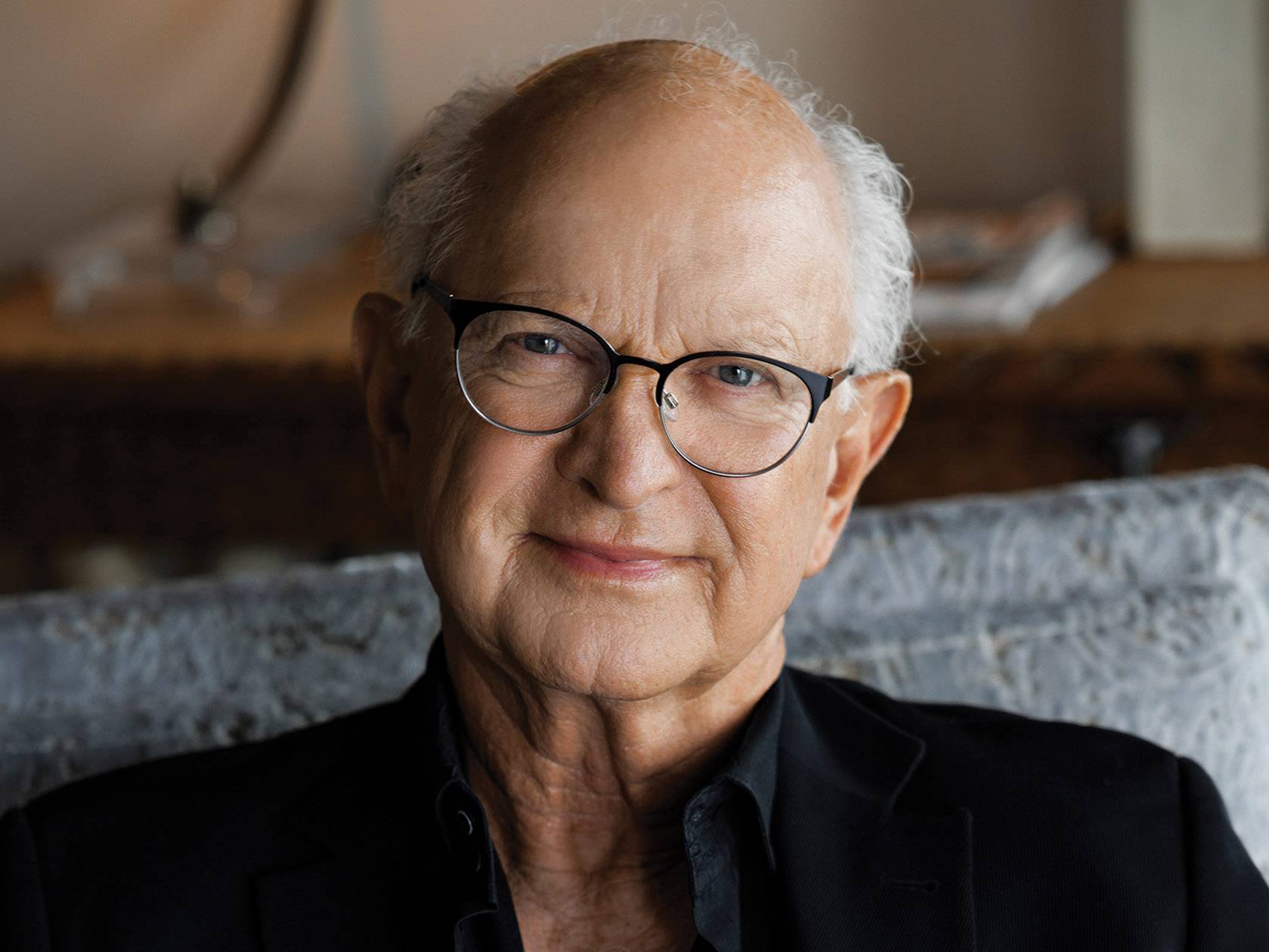 He also established the Refel Rushing Entrepreneurship Scholarship benefiting students in the McCoy College of Business, and he created the Ralph B. Rushing Engineering Technology Scholarship in 2021. He is currently working with the university to establish the Ralph B. Rushing Endowed Scholarship in Music. "Clearly, Texas State is a very important part of my life," he says. "I spent a lot of years there, and I've been trying to give back to the university ever since."
Rushing, who says he grew up poor in the South Texas border town of Harlingen and eventually enjoyed a successful career in the student loan business, came to Texas State in 1965.
"It was just an all-around great school to attend. I liked the entire environment, I liked the student body," he says. "I looked at several other institutions and decided that this was where I wanted to be."

Rushing's experiences at Texas State were chock-full of fraternity events, hours of rigorous study, and of course, working to pay for his tuition and books. One of Rushing's most memorable experiences happened in November 1965 when President Lyndon B. Johnson, the university's most famous graduate, visited the campus to sign the Higher Education Act of 1965.
During his years as a student, Rushing found himself unable to pay for an upcoming semester. "When I went to school, I was as poor as a church mouse," he says. "My father had passed away when I was 15; my mother was uneducated."
He went to a bank in downtown San Marcos to see about getting a loan. Rushing spoke with a woman there explaining why he needed the money to stay in school. That woman, Patty Sherill Sullivan, gave him a $700 loan. She wasn't just a banker; she was also a Bobcat (having attended the university for two years in the 1940s) and later became an honorary board member for the LBJ Museum in downtown San Marcos.
"I never forgot what she did for me," he says. "This clearly impacted my desire to help others."
After graduating, Rushing moved to New York and worked as a Wall Street investment banker with Kidder, Peabody & Co. In 1975, he transferred to the firm's Dallas office.
Back in Texas, he partnered with M.M. Hatcher, a financial advisor, and attorney Elbert Morrow to develop the Higher Education Authority, a special entity to issue tax-exempt bonds for the purchase of guaranteed student loans. Rushing and his partners worked closely with U.S. Sen. Lloyd Bentsen and other lawmakers with ties to higher education to amend the Texas Education Code — allowing political subdivisions to create nonprofit organizations to operate for and on behalf of the instrumentality to issue taxexempt bonds.
Rushing launched several Higher Education Authorities in Texas between 1976 and 1981 and one in California in 1982. Under his leadership, LoanStar Funding Group created a range of education-focused financial products for families and students, holding more than $1 billion in loan-related securities nationwide by the early 2000s. In 2001, he helped form the Greater Texas Foundation and served as director of the organization for several years following its establishment. He continues to serve as chair of the foundation board.
LoanStar Funding sold its student loan portfolio valued at approximately $1.5 billion in 2005 to a publicly traded company. LoanStar was then operating in 17 states. The proceeds went to fund the Greater Texas Foundation. Rushing retired from LoanStar in 2008. "I have helped millions of students across the country go to school," he says. "I will never know how many or who they are, but it's all because of that one great gesture from Patty Sullivan." ★