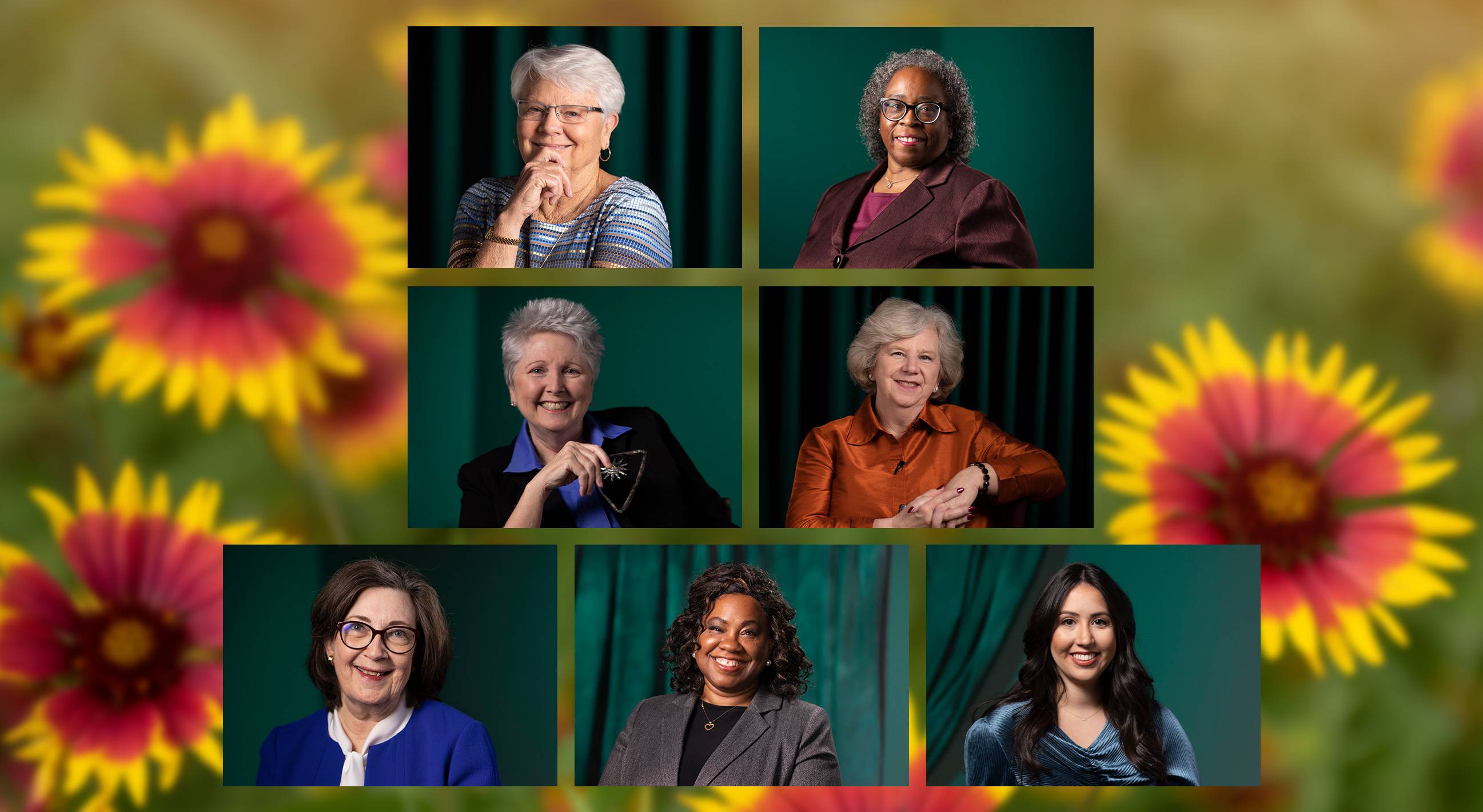 As the first woman to hold the office of president at Texas State University, Dr. Denise Trauth has made a tremendous impact on women in the Bobcat community. From her active involvement on both university campuses to her commitment to elevate the university in a myriad of ways, students, faculty, staff, and alumni found in Dr. Trauth a champion and a trailblazer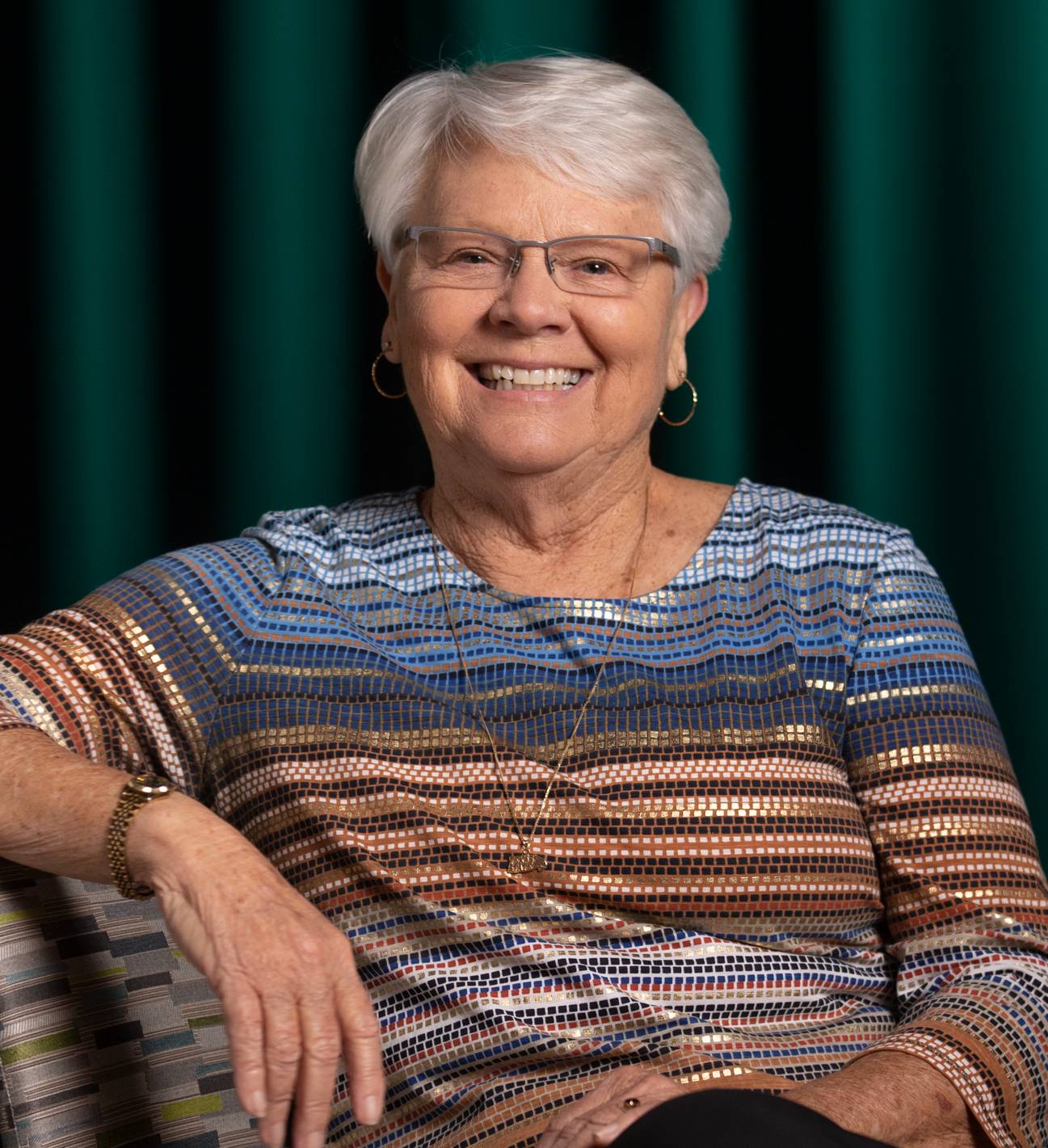 Karen Chisum
Former head Coach Bobcat Volleyball
"In Bobcat Athletics, President Trauth has been very supportive of the funding for our renovations and building new facilities. The huge revisions for Strahan Arena at the University Events Center, new locker rooms, as well as new and more office space and weight rooms, were sorely needed by the volleyball and basketball teams. These improvements helped elevate our programs to new levels.
"In Dr. Trauth's tenure, enrollment spiked, new academic facilities were built, and several new majors were acquired. Also, academic admissions requirements were raised to attract high-performing students.
"One of my favorite memories with Dr. Trauth came back in 2014. The 'Ice Bucket Challenge' was a popular fundraiser for research into amyotrophic lateral sclerosis (ALS), a neurodegenerative disease. I sent Dr. Trauth a challenge and she accepted. Of course, the media caught wind of it, and this became a 'hot event.' We met on campus, surrounded by volleyball team members and other onlookers, and I, courageously, emptied a bucket of ice-cold water over her head. She was a great sport, . . . and Mary Ann Mendoza (her executive assistant) was right there to hand her a big towel.
"My words of advice and well wishes to her as she starts this new chapter — enjoy it! Play, travel, enjoy family and friends, stay active. No stresses over meetings, deadlines, or hiring. You deserve this time for you."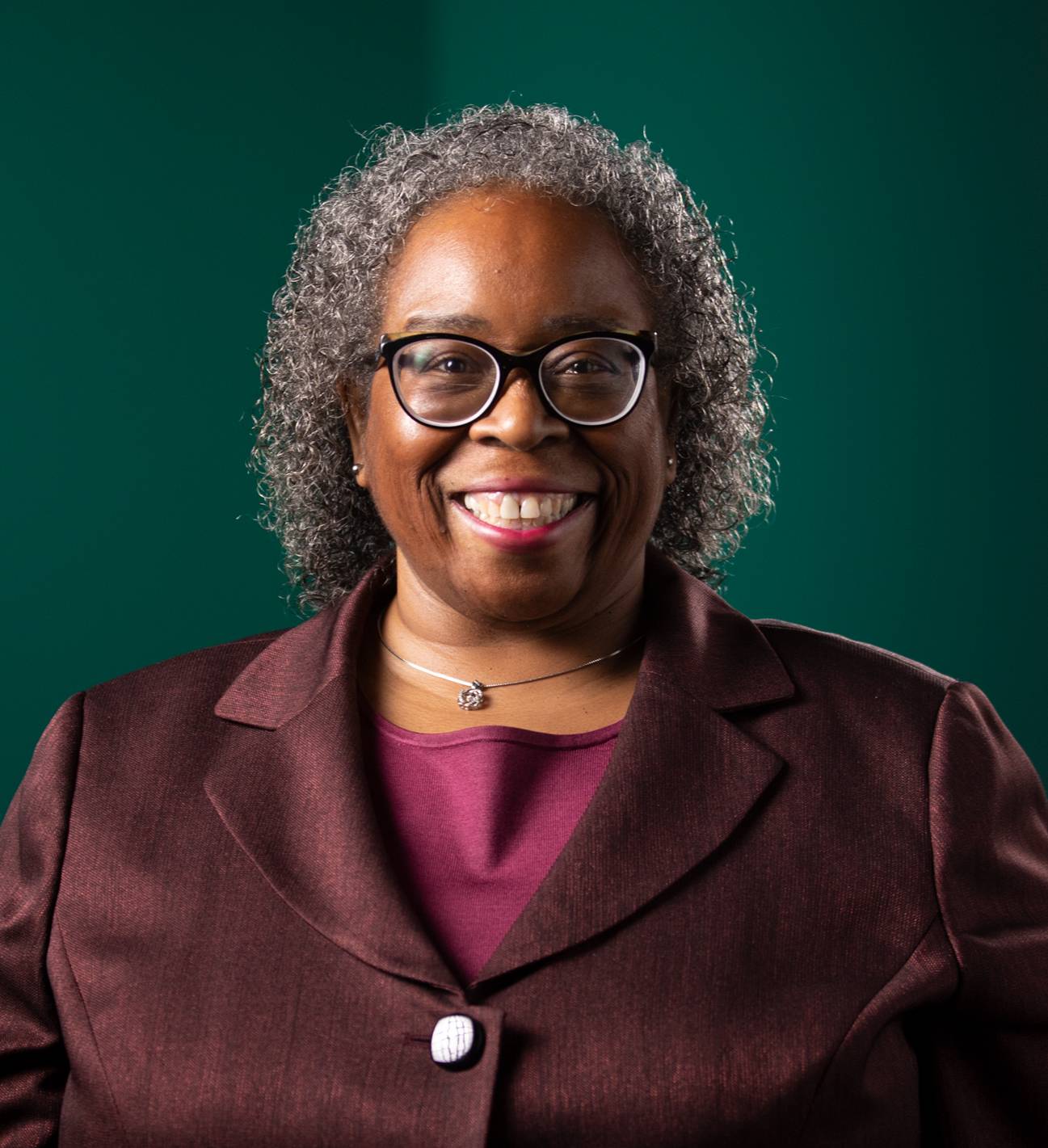 Dr. Joanne Smith
Former Vice President for Student Affairs
"Dr. Denise Trauth has been a phenomenal leader! There are two keys to enrollment growth: retention of current students and recruitment of new students. Dr. Trauth had the foresight and leadership to prioritize retention of students as one of the keys to enrollment growth. When I became the vice president for Student Affairs, she asked me to have the Student Affairs Division facilitate retention efforts not only within the division but by working with other divisions at the university as well. She made sure, as best as possible, that resources were available to assist in this effort. As a result, the university enrollment during her tenure grew from about 25,000 to over 38,000 students.
"I am very appreciative of her mentorship, support, and trust in me to lead a large, successful division during my 15 years as a vice president at Texas State. I wish her the best as she retires and hope that she takes time to relax, travel, and have great memories of her accomplishments while president at Texas State."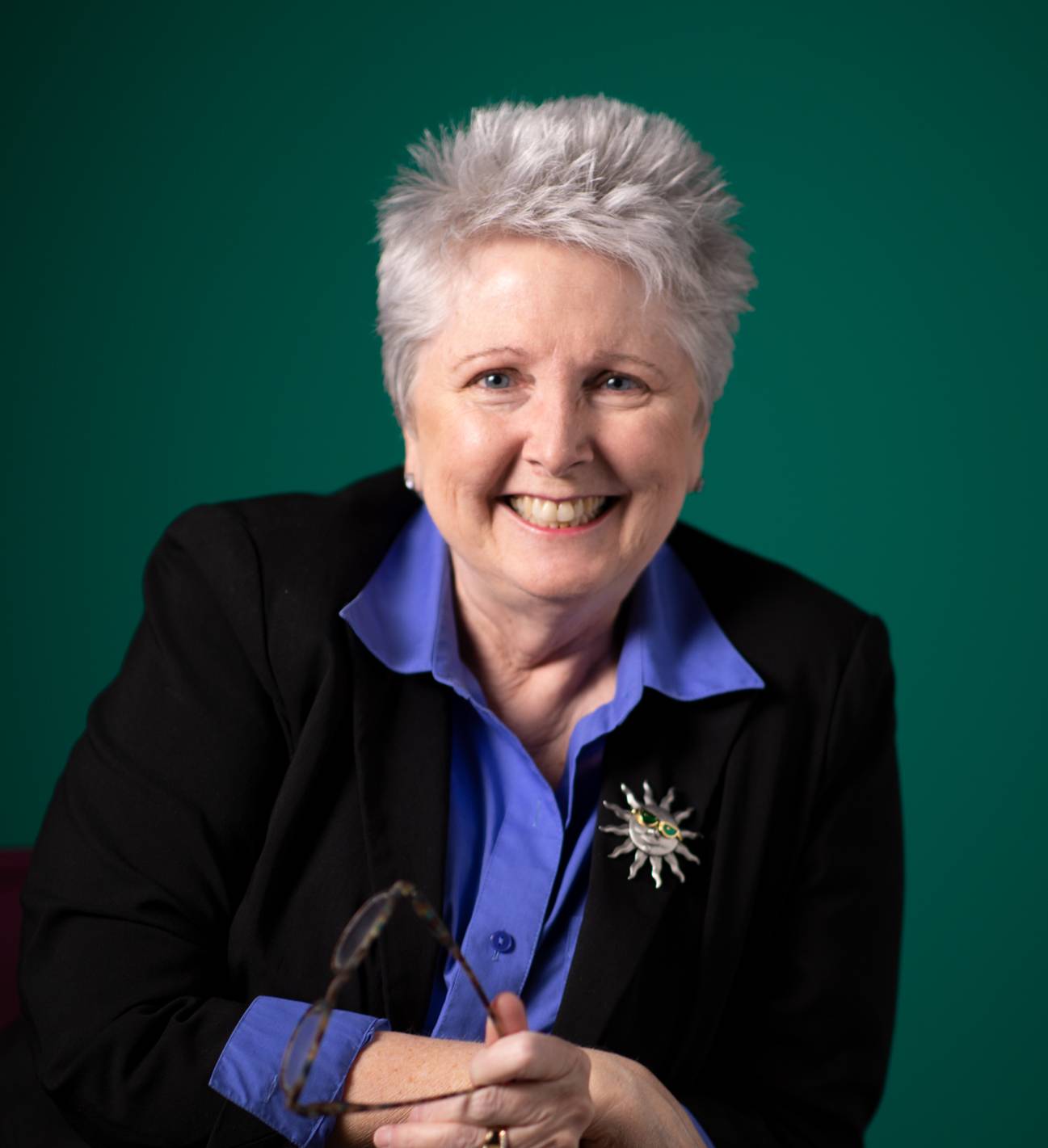 Dr. Judy Oskam
Director of and Professor in the School of Journalism and Mass Communication
"Strategic, dedicated, and student-centered. President Trauth has worked tirelessly to transform a regional college into a university of national prominence. Under her leadership, and with support of the university, the College of Fine Arts and Communication has established state-of-the-art academic, creative, and performance spaces and added new, innovative academic programs.
"On behalf of the School of Journalism and Mass Communication, I'm honored that Dr. Trauth has been a member of our faculty for many years. Her love of journalism in high school put her on a path to a successful career, first as a high school English and journalism teacher and then as an accomplished professor and media law scholar. Her extensive administrative experience as a department chair, dean, and provost prepared her well for serving as president of Texas State. Dr. Trauth has dedicated her career to education, and her impact on the lives of our students is significant.
"In 2011 Dr. Denise M. Trauth and Dr. John L. Huffman, professor emeritus at Bowling Green State University and UNC Charlotte, established a merit-based scholarship for journalism students. Thank you, Dr. Trauth, for building a legacy of success for Texas State graduates."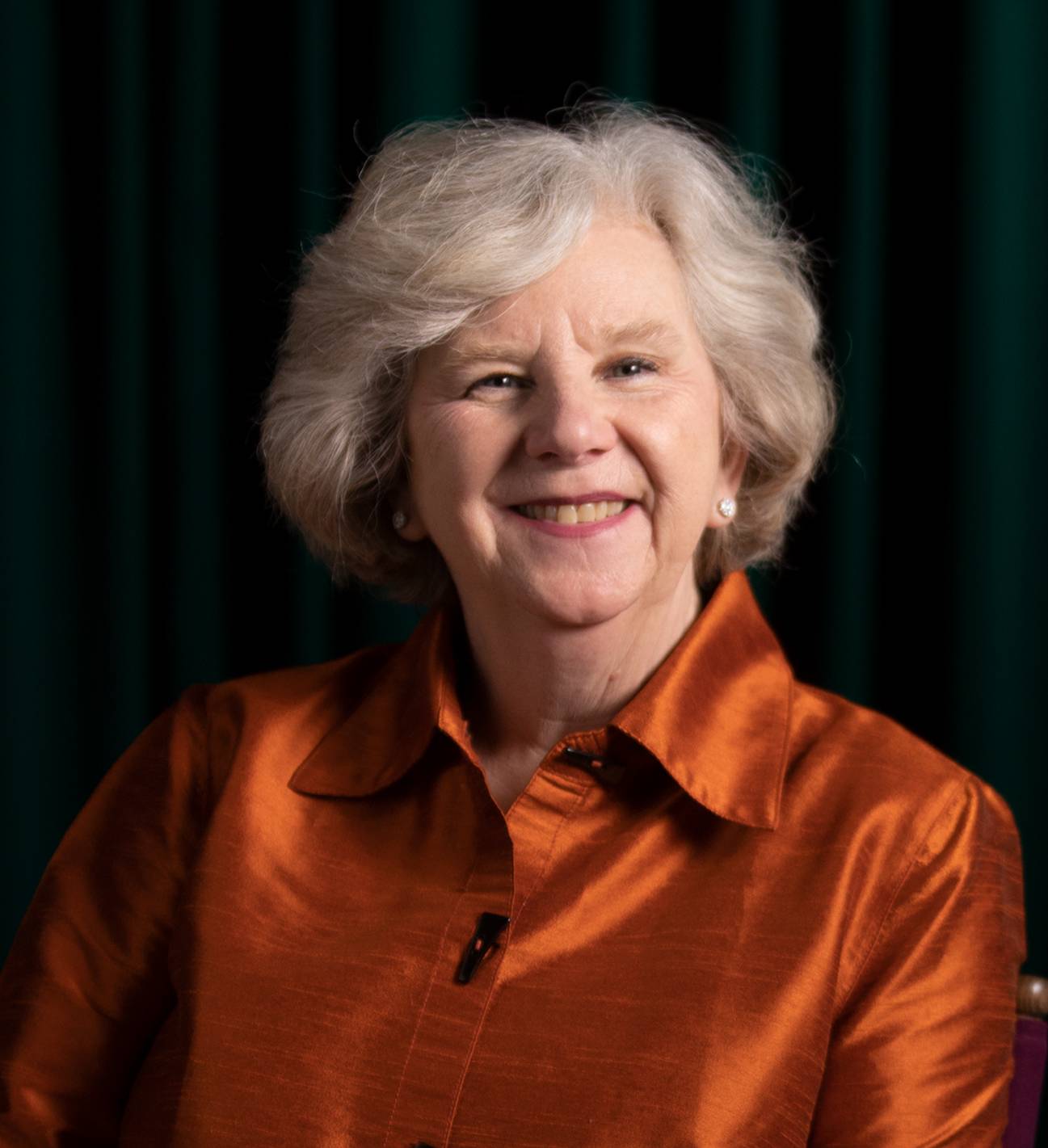 Dr. Mary Brennan
Dean of the College of Liberal Arts
"All you have to do is look around at the university to see how it has transformed under her leadership. She transformed it physically. The push toward R1 has really meant that the university recognized and appreciated scholarship. She raised the bar for scholarship across the board. I think we always had superstars, but they were scattered, and now the sky is full of stars.
"We are a university that serves a broad base of students. We serve Texas. She understands and celebrates this.
"I really appreciate that she takes the 'whole university' approach. It's not just concentrated in 'this field is better than this field.' She is open to supporting liberal arts ventures. I've seen her at events where it is clear that the humanities means something to her. That kind of appreciation is evident in everything.
"One of the things that always has struck me was that she doesn't seem to get flustered. One of her defining characteristics is the ability to remain calm and look at the situation and then figure out what to do.
"During retirement, I hope that she relaxes and enjoys herself, gives herself time to do the things she wasn't able to do."
Dr. Denise Smart
Former Dean of the McCoy College of Business Administration
"Dr. Trauth should take immense pride in all she has accomplished during her tenure, across all aspects of the university. She often says that it takes a team effort, and indeed it does. However, she provided the leadership and vision for moving the university forward. It was a pleasure to work under Dr. Trauth's leadership. Many people stayed at the university a long time, me included, because of a belief in her leadership.
"The McCoy College benefited greatly from Dr. Trauth's engagement. She took an active interest in many areas. With hardhat firmly in place, she frequently walked McCoy Hall as it was being built and helped shape its look and functionality. Dr. Trauth was enthusiastically involved with college donors and alumni.
"I remember being so impressed with Dr. Trauth's first convocation speech. Everyone was eager to hear what she was going to say and was a little nervous about the direction the university might be taking. She gave an analogy of having a container and putting the big rocks in first, then the medium and smaller ones, and finally still having room to pour sand between the spaces. This set the tone for how the university would begin to identify priorities in terms of importance and in a sequential way."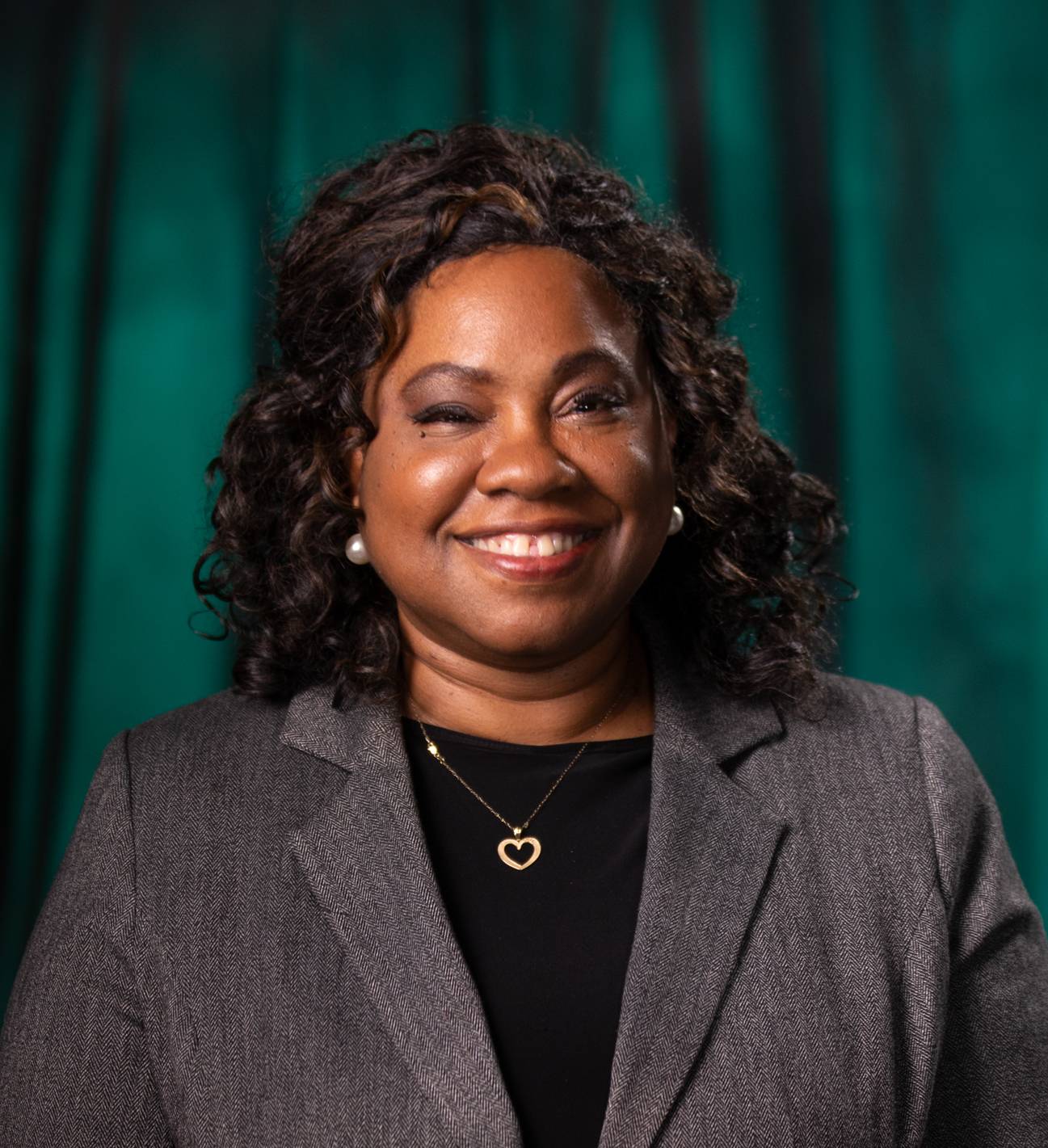 Tracy Parker
First Vice President of the Alumni Association Board of Directors
"Strength and honor are her clothing; and she shall rejoice in time to come." Proverbs 31:25.
"This Bible verse rings true for Dr. Trauth and her many accomplishments at Texas State. After completing my undergraduate program in 1992, I watched from afar the changing of the university's name, the increase in degree offerings, the skyrocketing of enrollment, and campus development that is truly breathtaking.
"As an African American woman, I also watched with deep admiration the celebration of trailblazing women and their 50-year milestone of desegregating the university. These and other experiences during Dr. Trauth's tenure helped remind me of the responsibility that we all bear to cultivate the seeds of success in others who follow. No doubt her own path was filled with instances wherein she honorably considered all voices; and she had the strength to make decisions even in the presence of dissent.
"Surely I am repeating what many others will say in well-deserved tribute. No matter; I will proudly add my name to the chorus. 'Thy spirit urges us to deeds of valor ...*'"
(*a line in the Texas State "Alma Mater")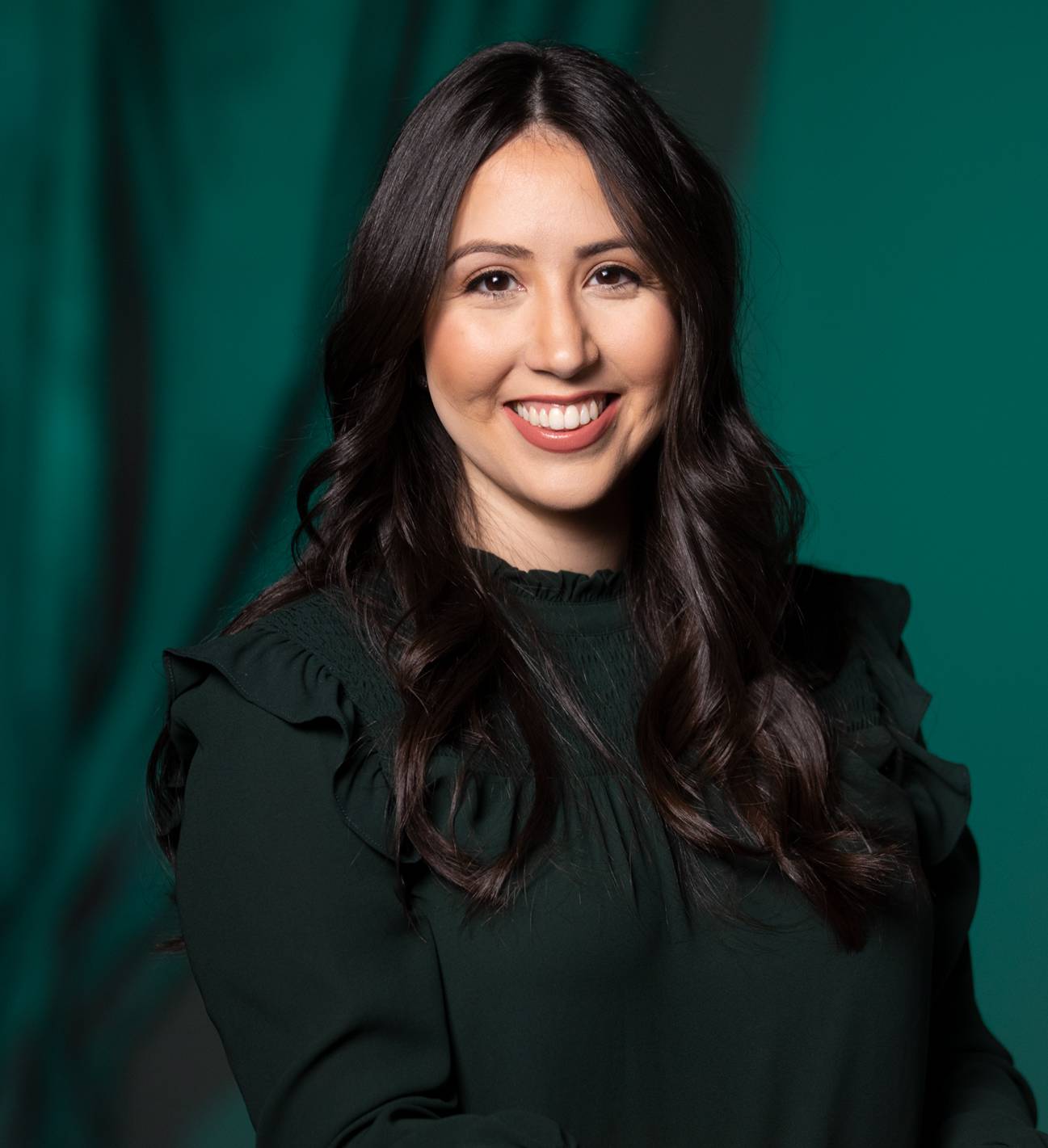 Vanessa Cortez Tanner
2013 Student Government President and Past President of the TXST Austin Alumni Chapter
"President Trauth has made extraordinary strides in her professional career and for the university. Texas State would not be one of the largest universities in the state if it were not for her determination and persistence to achieve excellence at all levels of the university.
"In my term as student body president, President Trauth always took the time to listen to student leaders and our ideas for the university. By participating in roundtables, speaking at Student Government meetings, and bringing us in for key meetings, she always made us feel that our opinions were valued and encouraged.
"Her commitment to elevating Texas State is exemplified in every facet of the university, from taking us to Division I athletics, becoming a Hispanic-Serving Institution, and pursuing Tier 1 research university status. The growth that has transpired under her leadership is truly remarkable.
"I am incredibly grateful to President Trauth for taking my alma mater to new heights. I love my university, and I love continuing to be a part of its community by serving on various boards, going to sporting events throughout the year, and being a member of the Alumni Association.
"As President Trauth moves on to this next chapter in her life, I'm thankful that Texas State was able to benefit from her experience, leadership, and commitment to excellence."