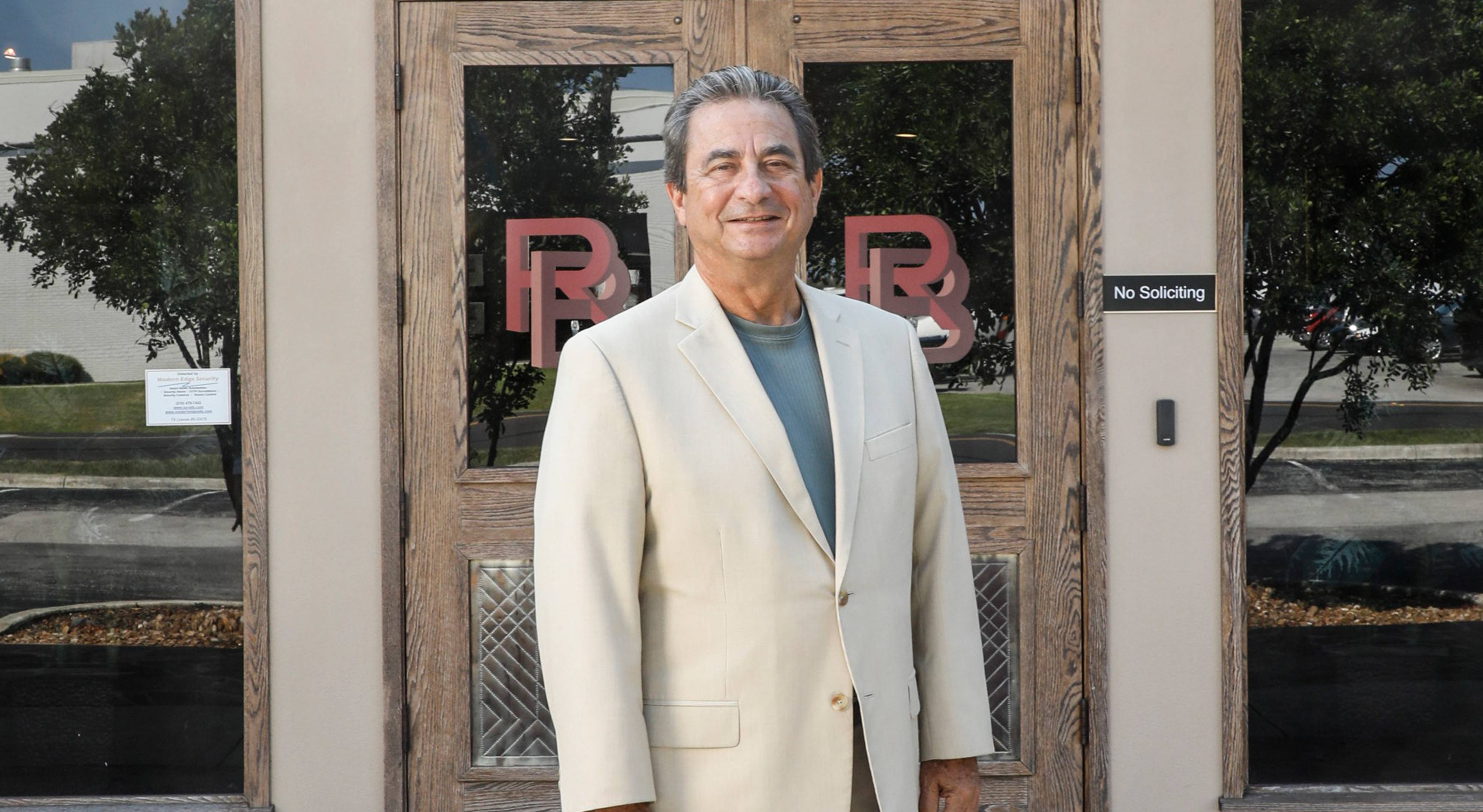 As a young man, Anthony "Tony" Ridout (B.B.A. '79) had his sights set on being a marine biologist. It wasn't long before he realized that was not the field for him.
Instead, he would follow the advice of C.P. Schumann, a family friend and a certified public accountant, to pursue accounting at Texas State University. Ridout would eventually open his own San Antonio-based accounting firm, which now has more than 50 employees and offices in Austin.
"A career in public accounting is really exciting," Ridout says. "Every day is a new day. I wake up and come to work and you never know what's going to happen that day."
Today, Ridout Barrett and Company is among San Antonio's 15 biggest accounting firms in terms of the number of CPAs. The firm has been named one of San Antonio's Top Workplaces by the San Antonio Express-News five years in a row.
More importantly, Ridout, 65, has learned to give back to his alma mater in important ways. Many Bobcats have interned at the firm over the past three decades, and currently there are eight Texas State alumni on staff.
"If we hire them from Texas State, they're usually top-notch. They're always first on our list since they're getting involved with the Accounting Club," Ridout says. "I also go and talk to the students about our profession and give them some insight."
Ridout and his wife, Karen, have also established a $25,000 endowment at the McCoy College of Business Administration, supporting scholarships for accounting students. The endowment is matched with $25,000 from the McCoy family.
"It's especially important now after people lost their jobs because of COVID-19 or have lost the financial capability to go to school. I think it will help. I hope people take advantage of it," Ridout says.
Ridout began his academic career at San Antonio College before transferring to Texas State. As a Bobcat, he lived in a residence hall the first year before moving to a duplex on West Bluebonnet Drive in San Marcos.
"We had a close community of friends. We called each other the 'Bluebonnet Bros,' " Ridout says with a laugh. It was a close-knit group of roommates and neighbors who remain friends to this day. "We did a lot of fun things. Of course, everyone had an inner tube and an ice chest in the summertime."
Following graduation, Ridout traveled statewide working for the Texas State Auditor's Office while maintaining an apartment in San Marcos. Eventually he tired of life on the road and joined a San Antonio accounting firm. By September 1985, Ridout had become a CPA and decided to branch out on his own, opening his practice in 1986.
"I always felt like that was what I wanted to do. I had a good rapport with clients," he says. Ridout says his company helps business owners and individuals with various issues, including consulting on business ideas, mergers, acquisitions, and taxation.
"We're trusted advisors and we're probably the No. 1 trusted advisor for businesses and individuals from a business and tax standpoint," Ridout says. "They place a lot of faith in what we have to say, and it's very rewarding that way."
Ridout says he takes advantage of every opportunity to tell people how much Texas State has meant to his life and work, which he loves so much that he is delaying retirement.
"I enjoy working with my clients and the challenges that come with it."