Big Idea: Translational Health Research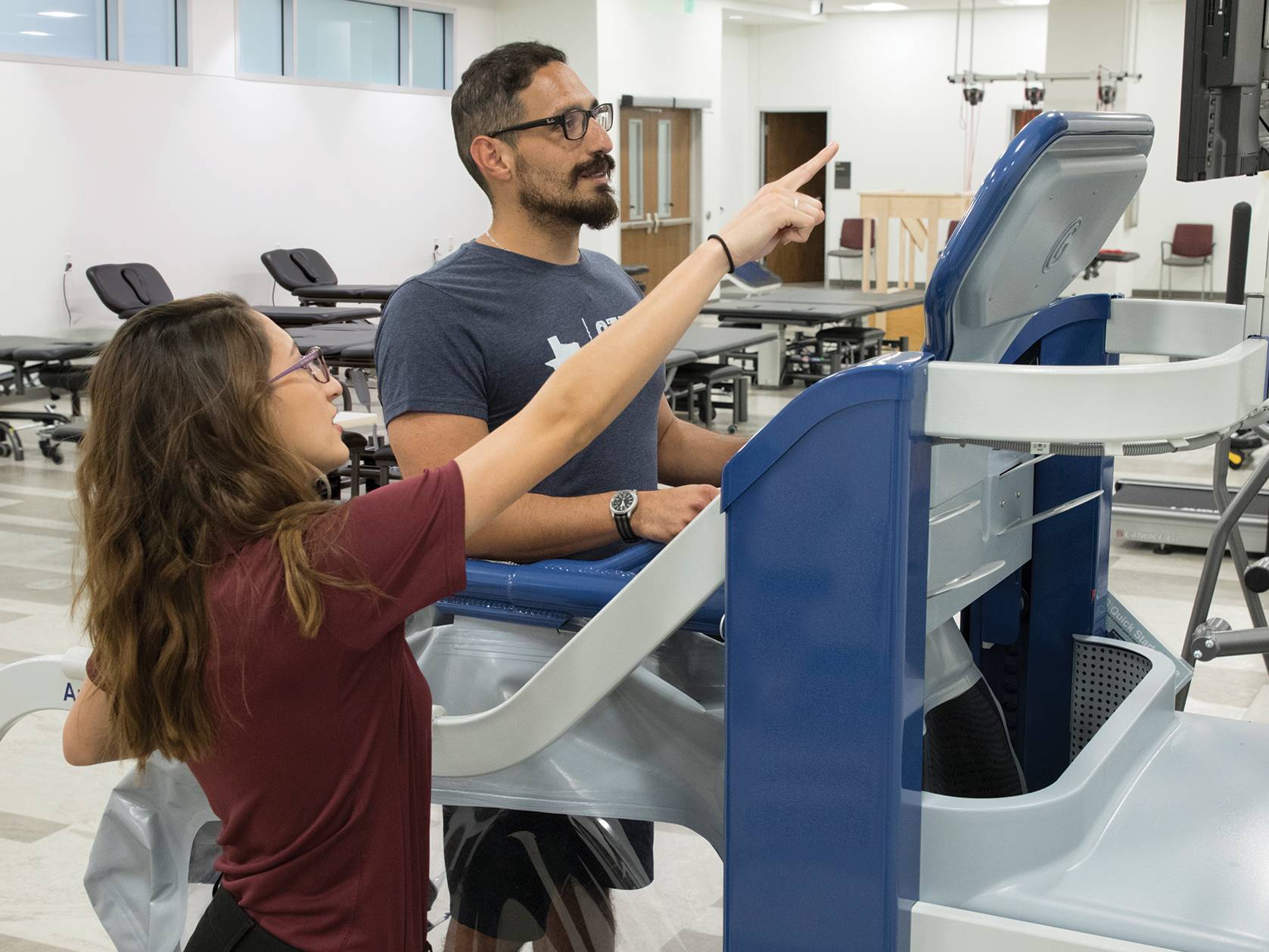 Translational Health Research
Health researchers have long lamented that it takes an average of 17 years for research outcomes to reach the people who need them. "We think that's too long," says project lead Dr. Melinda Villagran, professor of communication studies and director of Translational Health Research in the Office of Research and Sponsored Programs. "What we're doing in this effort is shortening the time it takes for our research to reach the clinics and communities where it can benefit health."
Texas State faculty are especially adept at the process of "translating" research from the academy to practice. They start by partnering with governments, nonprofits, or corporations to make sure they're asking the right questions. Once the research is completed, those same partners help apply the findings to the lives of people who can most benefit.
For example, a Texas State engineer is studying how to improve information flow through health clinics and reduce wait time for patients. The initiative is helping him connect with health professions faculty who can test and implement the research in a clinic. A professor of nutrition is working with mothers and babies in Central Texas to study how diet during pregnancy affects postpartum mental and physical health. Villagran is piloting another program, based on research about maternal health, to connect new mothers in Hays and Caldwell counties with resources such as diaper banks and the Women, Infants, and Children nutrition program.
Professors in departments across the university are conducting health-related research. For example, professors in every college are studying cancer. The Big Ideas will create a "front porch" for those efforts, centralizing administrative support for existing research programs and helping students and new faculty find collaborators. The initiative has four focus areas: digital health innovation, chronic disease and health technology tracking, improving health across the lifespan, and cancer research.
The campaign offers donors an opportunity to advance research that might impact their own family members' health. It gives alumni who work in the healthcare industry a chance to partner with Texas State researchers to identify the questions researchers should answer next.
"We're doing research that is rooted in problems in our state, and we're not going to let 17 years go by before you find out about it," Villagran says. ✪