Big Idea: Innovation and Entrepreneurship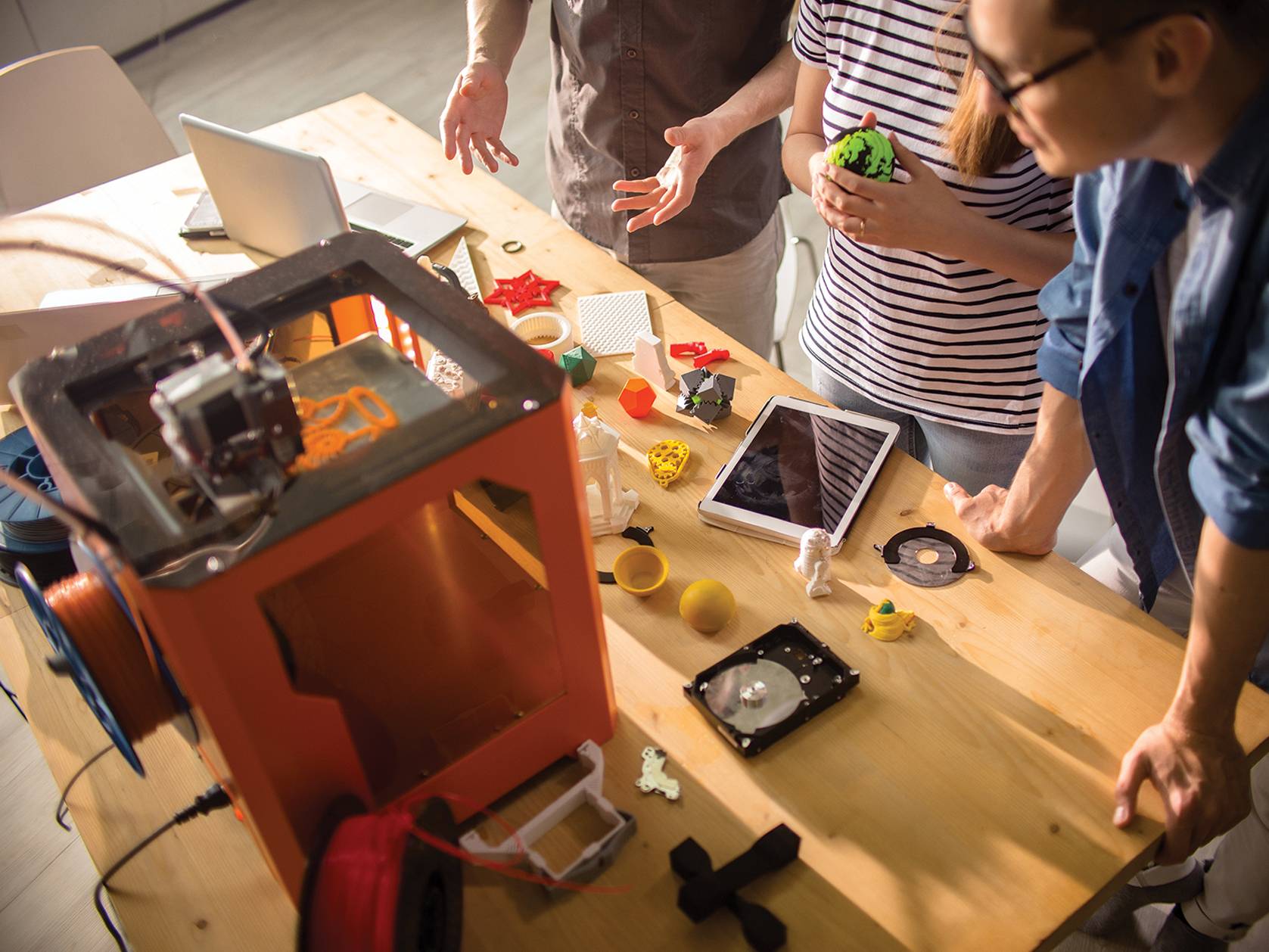 Innovation and Entrepreneurship
During their academic study and research, students and professors at Texas State develop ideas for new technologies, devices, and solutions to social problems. The university has invested in a robust innovation and entrepreneurship ecosystem that includes six makerspaces and prototyping labs, degree programs with a focus on technology commercialization, the startup incubator Science, Technology, and Advanced Research (STAR) Park, boot camp training in design-thinking idea development, and new-venture business plan competitions.
The challenge for entrepreneurs is leveraging these resources that are currently scattered across the university. "This Big Idea will change all that by connecting existing innovation and entrepreneurial activities across all colleges and continuing to grow our ecosystem," says Dr. Shannon Weigum, project lead and an associate professor of biology.
"The initiative will enable the members of the university community to chart a clear path for design, development, and launch of a new venture. In addition, it will develop the next generation of innovators and entrepreneurs by fostering the mindset and skills needed to devise commercially viable solutions to real-world problems," Weigum says.
One of the project's long-term goals will be to establish a physical headquarters — an IDEA [innovation, discovery, enterprise and acceleration] Lab — as the centralized hub for innovation with a creative, engaging atmosphere for students, faculty, alumni, and the community. The IDEA Lab will include collaborative coworking spaces, meeting areas for boot camps and training, videoconferencing rooms, and a "genius bar" where students can workshop their ideas with entrepreneurs-in-residence. The initiative will also create a structured mentorship network involving alumni as well as a Living-Learning Community that allows entrepreneurship-focused freshmen to live in the same residence hall and participate in relevant classes and extracurricular programs.
This initiative also amplifies the impact of innovations emerging from the other four Big Ideas by helping faculty secure patents and license inventions to industry partners and other commercial entities. It will build connections between the university and companies that can approach Texas State professors for help solving their most pressing problems. The program will play a major role in the Texas Innovation Corridor by building the regional economy and helping Bobcats prepare for future employment.
With the support of this Big Idea, many students will be equipped to launch their new venture right away. Others may not start a business immediately following graduation, but after participating in pitch competitions, working in teams, building prototypes, and learning from mentors, they'll have the skills and mindset that will serve them in whatever career they pursue.
"These activities build skill sets that are in demand," says Weigum. "Thinking like an entrepreneur develops critical thinking and creative problem-solving skills and the confidence to take risks. This Big Idea will prepare our graduates to be successful well beyond the university." ✪