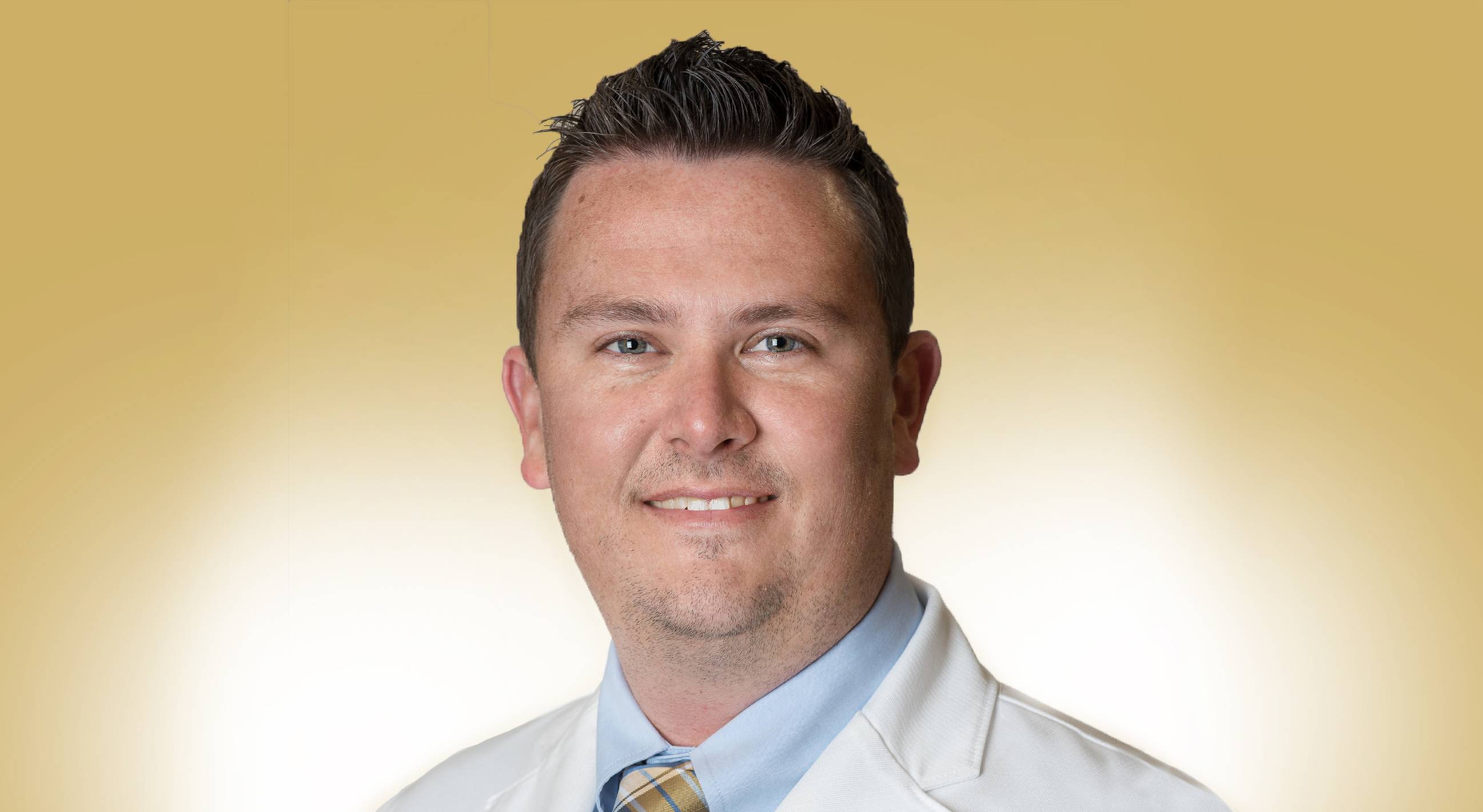 Back from the Brink
By Brian Hudgins
Following a traumatic accident, Matt Nolan forges career path to respiratory therapy
As a 17-year-old in Odessa, Matt Nolan (B.S. '10) knew he had two possible career paths: go to the oil field — or go to the oil field. However, his eventual destination emerged in an instant.
"During my senior year of high school, I was also working half a day for an oil field delivery company," Nolan says. "One morning during the summer, I was making a long run, and I had a traumatic vehicle accident. The vehicle rolled 71⁄2 times, and I was ejected."
Nolan was sprawled out on the ground and unconscious. Emergency crews took him to one hospital and then to two more hospitals. He spent 11 days in a coma and a total of three months in the hospital. "The respiratory therapist played a huge part in helping me get off life support, to get off the breathing machine, and avoid a tracheostomy tube that they place in your neck to help you breathe," Nolan says.
Today, Nolan is the director of cardio-pulmonary and neurodiagnostics departments for two acute care facilities and one surgery center within the Texas Health Resources hospital system in Fort Worth. He oversees patient and physician services pertaining to respiratory therapy, noninvasive cardiac testing, and noninvasive neurological testing. To serve more than 65,000 patients annually, Nolan counts on a staff of 42 employees who work day and night shifts. Nolan is also a member of Texas State's University Advancement Leadership Council.
On that August day in 2001, Nolan had suffered a traumatic brain injury. The hospital staff was preparing Nolan's family and friends for the worst scenarios. "When I woke up, there was a room full of people," Nolan says. "I didn't know anything had happened. I called my mom at work. In my mind I knew I was OK. They told my family I might not be able to graduate from high school or tie my own shoes. That was a major driving force — just telling myself I can do better.
"Before my accident, there was no intention for any higher education. Once that happened, it was really a gut-check to what was happening in my life." That resolve, combined with his enrollment at Texas State, provided Nolan with a new plan. It wasn't a matter of whether he could do it; it was "how can I get this done?" Once he had navigated follow-up surgeries and had completed his academic requirements at Permian High School, he took the next step.
"I felt like I had a pretty good understanding of what goes on in the hospital," Nolan says. "That made me start looking at respiratory programs all around the nation. One of the things that kept coming up is that the best bachelor's degree program in respiratory care was at Texas State. I applied to the respiratory care program and was accepted. That literally changed the whole course of my life."
He recalls how instructor Billy Wharton, now retired, presented a challenge within the respiratory care curriculum — it was a course focused on hemodynamics relating to the flow of blood within the organs. "Taking that class was a rite of passage," Nolan says. "No matter how much you studied, you felt like you didn't know the material. I devoted so much time to it. Looking back, I am able to speak with physicians on a deeper level because of my understanding of the topic."
Nolan worked as a respiratory therapist for several years before transitioning to an educator role. Today he works with new respiratory therapists and residents. "I wanted to see how I could impact respiratory therapy and patients at the administrative level," Nolan says. "For the past seven years, I have been a director. It's not necessarily impacting the patients at the bedside. It's impacting the care delivery policies.
"That progression of my career is a direct reflection of my education at Texas State," Nolan says. "We were exposed to leadership in the program, and I knew where I wanted to go." ✪