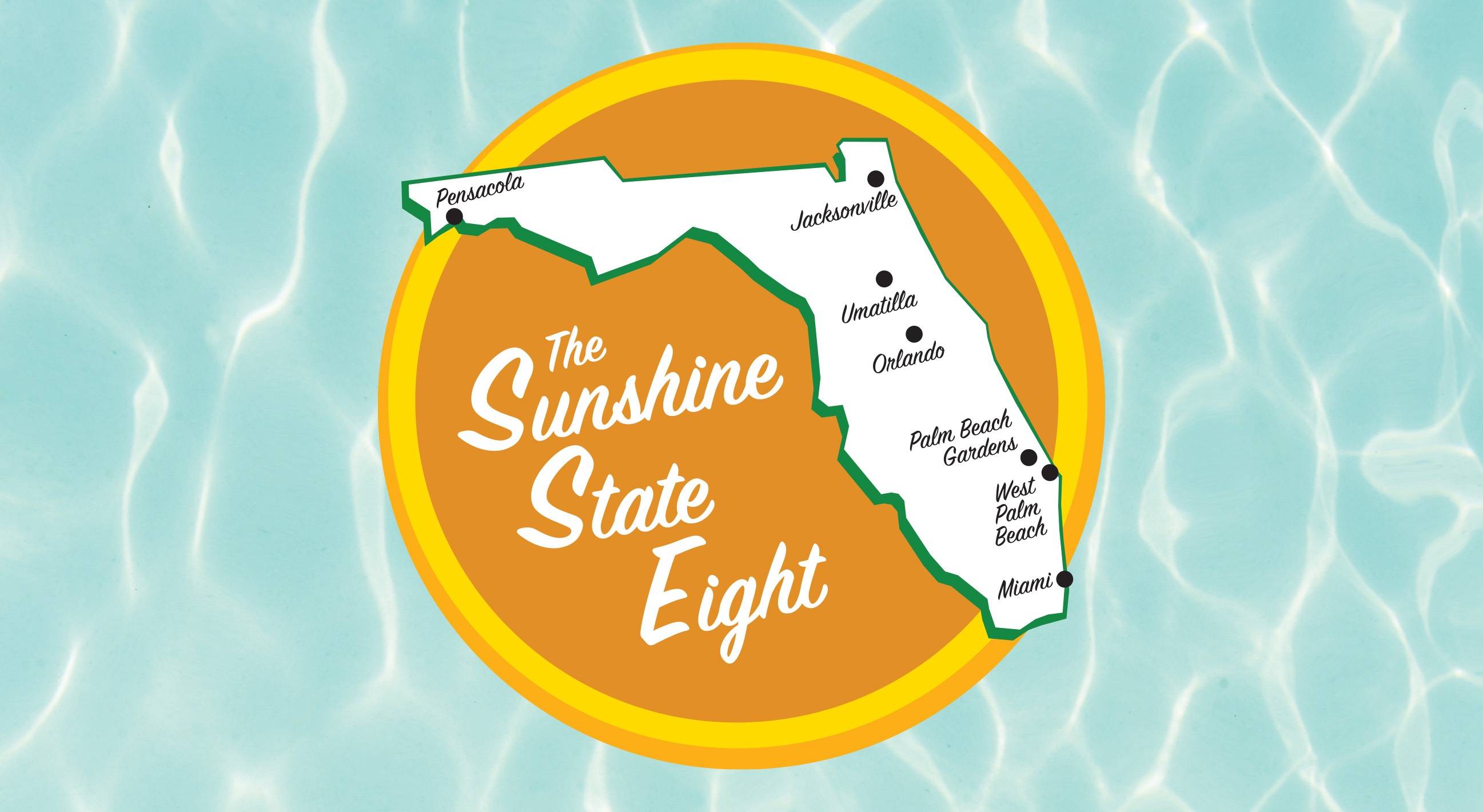 The Sunshine State Eight
By Natalie Chandler
Bobcats all: Each woman now calls Florida home, and each one is a success in her field
EDITOR'S NOTE: In September, Texas State's University Advancement along with the McCoy College of Business Administration hosted its first alumni event in Florida. Held at Goldmark Farm in Ocala, Florida, the event was an opportunity to bring together some of the 1,300 Bobcats who call the Sunshine State home. Florida is among the top five states where Bobcats live and work. The Northeast Florida alumni chapter is the newest group.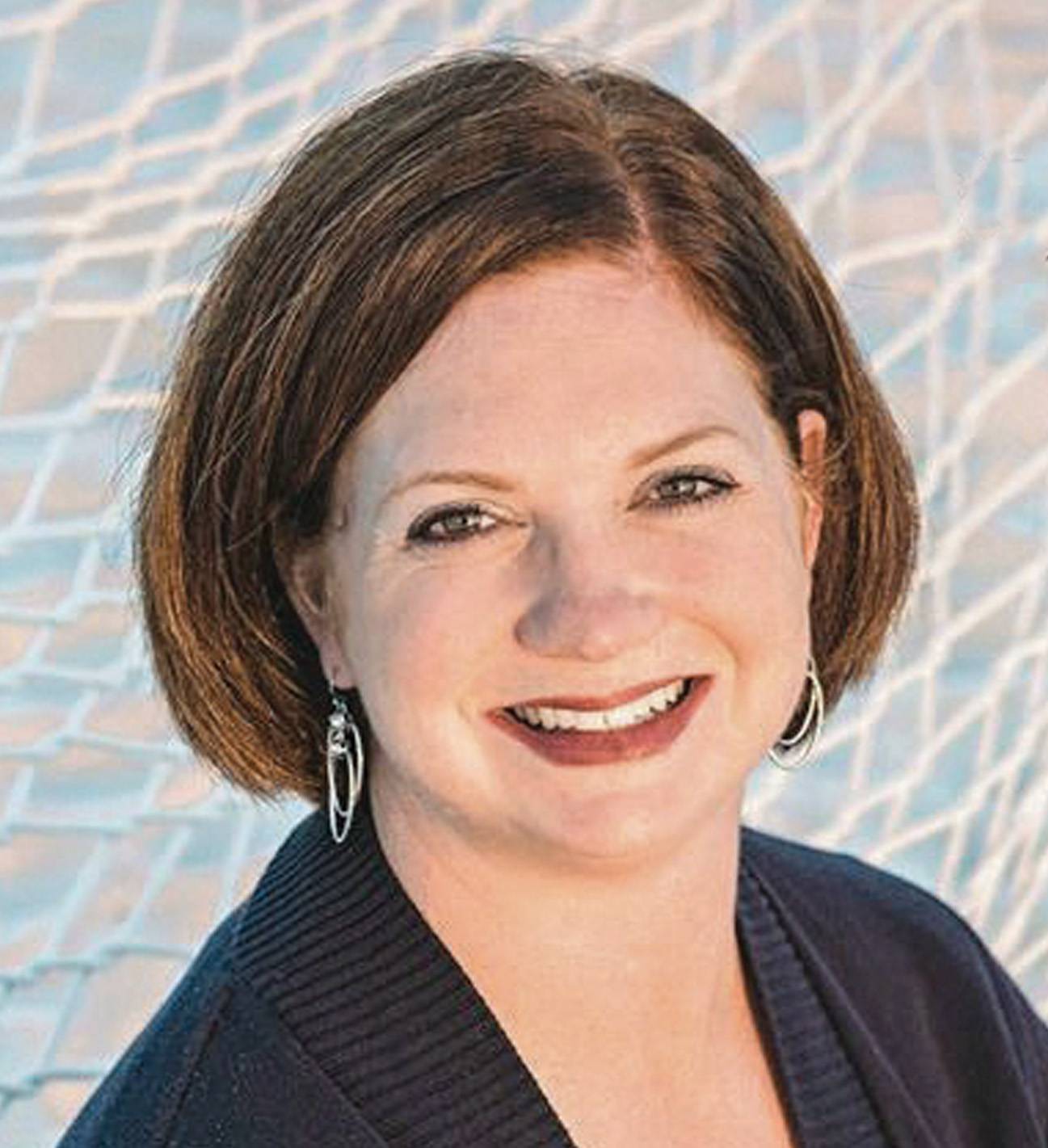 Florence Nollkamper Carlsson, Pensacola
Numbers have been on Florence Nollkamper Carlsson's side since she decided to leave the town of Shiner for San Marcos. Working 40 hours a week at Texas State's Student Health Center while juggling a full-time class schedule allowed her to pursue a career in accounting, taking her all the way to the political world of Washington, D.C.
Carlsson joined the U.S. Army Reserves to help pay for college and obtained a bachelor's degree in business administration in 1999. She received her master's degree in accounting in 2004. After working as an auditor at a Waco firm and later for Dell Financial Services in Austin, Carlsson served as controller for Rodeo Austin before getting hired by the Republican Party of Texas. She has spent the past 14 years as controller for BGR Government Affairs, a lobbying group in the nation's capital.
A few years ago, her employer agreed to allow her to work remotely in Pensacola, Florida. "We wanted to get away from the hustle and bustle of D.C.," says Carlsson, a mother of three girls.
Carlsson participates in her local Big Brothers/Big Sisters program, coaches her daughters in soccer, volunteers at their school, and is on the board of directors of an all-female krewe, an organization that puts on Mardi Gras celebrations.
Math still works in her favor. "Math seemed to come easy to me, along with my drive to do better not just for myself but also my family and community," she says.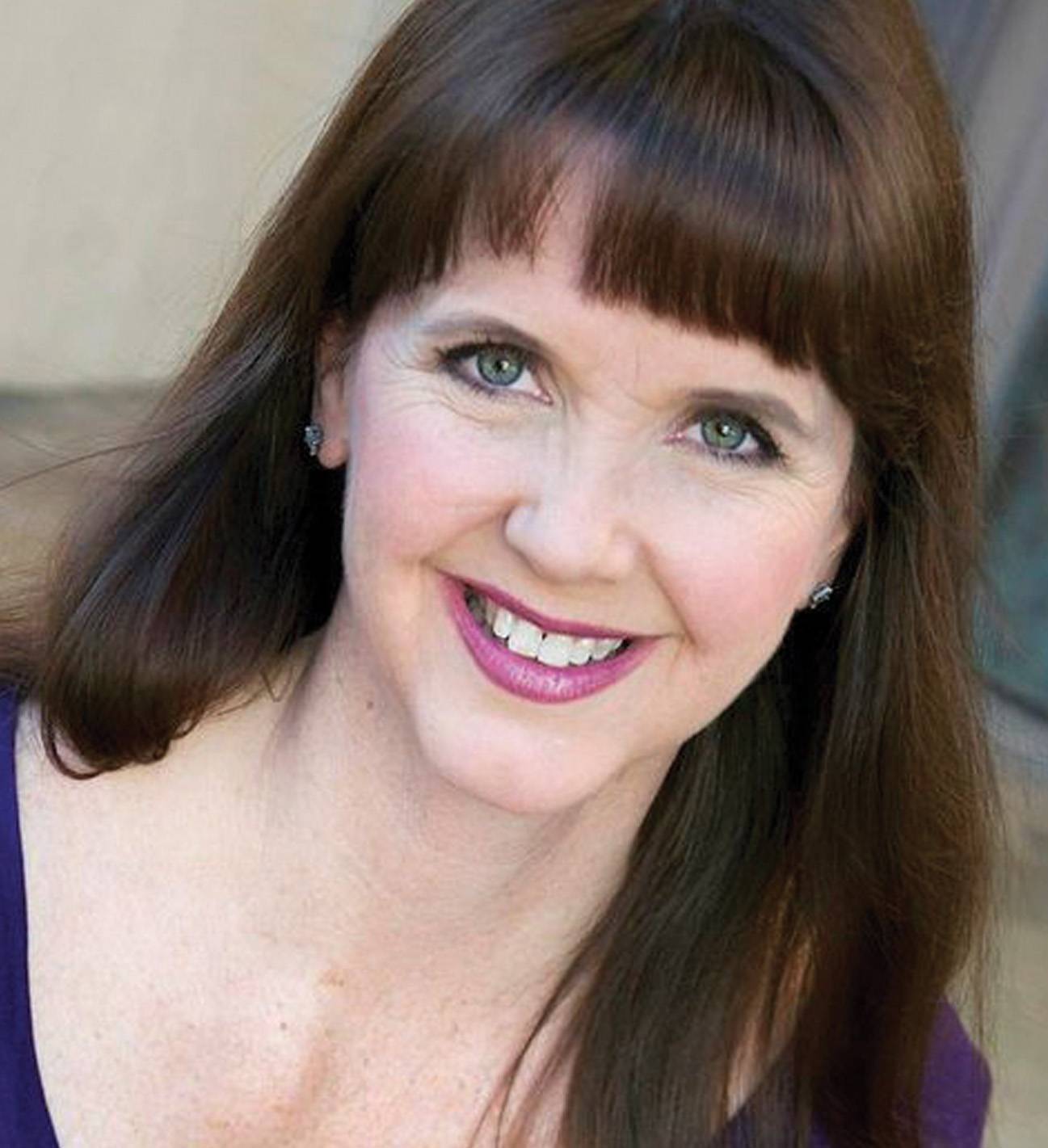 Stephanie Zerbal Adams, Orlando
Long before Stephanie Zerbel Adams entered Texas State University, she knew she belonged on the stage.
Community theatre, dance classes, and vocal lessons filled her childhood and teenage years, and as a high school senior she was president of her choir. "I was one of those kids standing on my bed with a hairbrush in my hand, performing to my stuffed animals," she says.
The university's "warm, welcoming" environment immediately appealed to Adams. She combined elective classes in acting with P.E. classes in dance to create her own musical theatre program. Adams graduated in 1988 with a bachelor's degree in music education.
For the past 27 years, Adams has been a performer at Universal Studios Florida, entertaining visitors as Lucy Ricardo from "I Love Lucy," Popeye's Olive Oil, and Wilma Flintstone.
She landed at Universal touring with a theatre company alongside her husband, Ben, another Texas State alumnus. He is now director of visual arts and technology at St. Luke's United Methodist Church in Orlando. They have a 20-year-old son, Asher.
Adams stays active in their church's dance ensemble and with Shepherd's Hope, a program that provides health care for the uninsured and underinsured. She also does voiceover work for local children's audiobooks and corporate videos.
"Texas State gave me a lot of amazing teachers and friends who I've had for life," she says. "I'm really happy I've been able to do so much."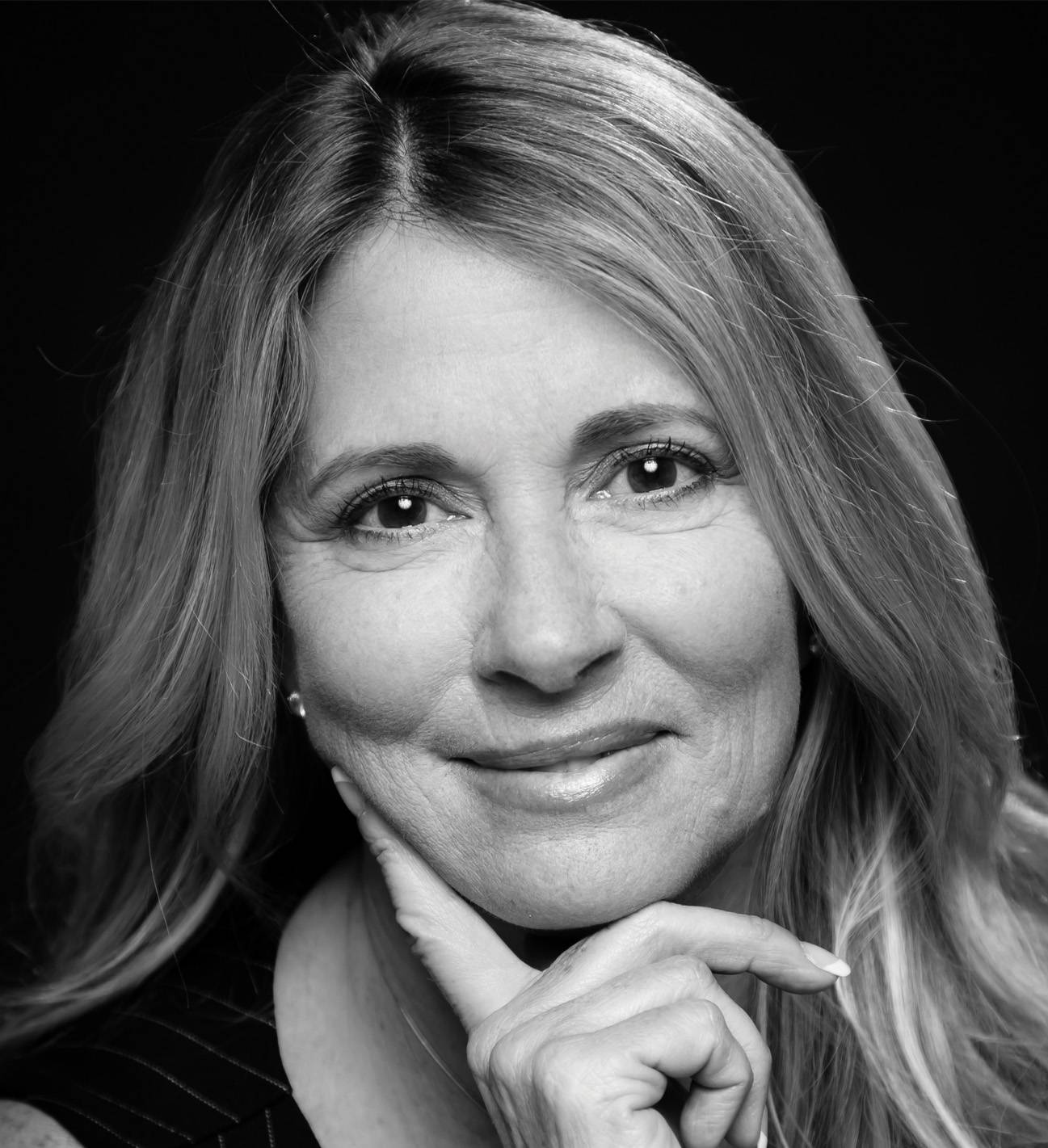 Sherri Hune Daniels, Palm Beach Gardens
An entrepreneurial spirit was strong in Sherri Daniels' family long before she obtained a degree in political science with a pre-law emphasis in 1993.
"I saw a lot of sacrifice on (my parents') part, a lot of drive and determination and hard work," she says. "They weren't afraid to do what they needed to support their family and give us financial security."
At the suggestion of a friend, Daniels took what she expected to be a temporary job at E.F. Hutton in Houston and soon abandoned the idea of becoming a lawyer. Daniels eventually landed at an investment advisory firm in Florida where she headed a wealth management division, an independent broker dealer, and an investment company. After merging with another advisor and growing to nearly $5 billion, the partners sold to a public company. In 2017, Daniels helped to create Slate Stone Wealth, which focuses on financial planning and custom asset management.
"We start from a financial planning approach, learning how our clients think about money, then guiding them through life and major transitions. Our mission is to give them clarity and assurance to live their life with passion and confidence," she says.
Daniels, who lives in Palm Beach Gardens, Florida, with her husband and two children, has created an endowment at the McCoy School of Business for young women interested in the financial industry. "I wanted to provide for a young student to come in and have the courage to go into this field."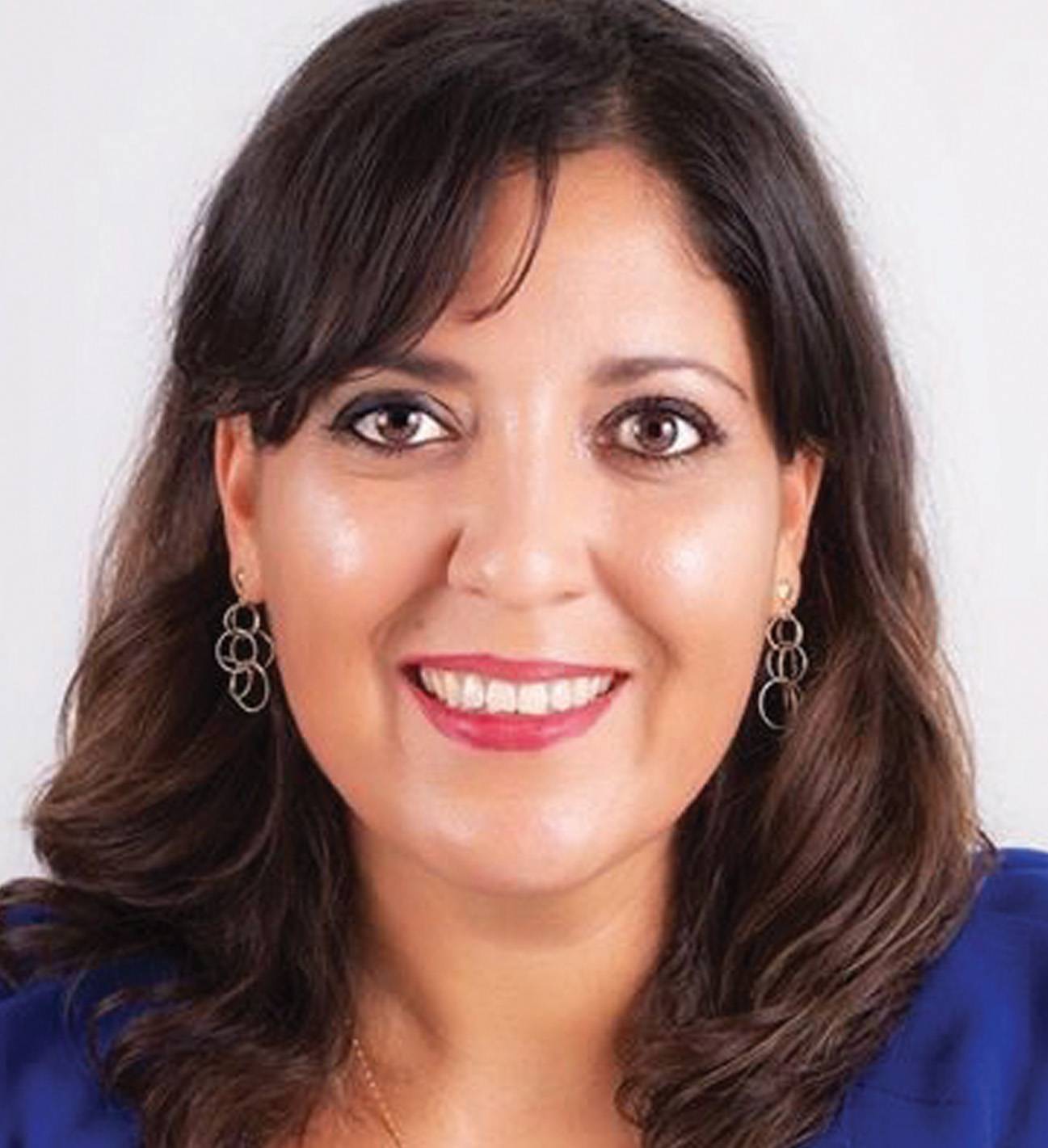 Sonia Diaz, Miami
Staying connected to her culture has always been a part of Sonia Diaz's life. The Texas-born Diaz spent her childhood summers in her father's native Dominican Republic. These experiences would eventually influence and shape her career path.
After graduating in 2006 with a bachelor's degree in Spanish, Diaz moved to Miami. Today she serves as director of public relations and digital strategies for Balsera Communications, a leading firm for public affairs and issues advocacy. She leads campaigns that focus on raising awareness around such issues as education, labor rights, climate change, clean and renewable energy, and immigration.
Diaz has found that her work affords her the opportunity to educate populations about the issues that are most impacting their lives. Her latest assignment, Resilient 305, is an initiative that forms part of the 100 Resilient Cities project pioneered by the Rockefeller Foundation. It seeks to create a culture and consciousness among Greater Miami residents about the importance of being resilient in the face of economic, social, or environmental threats.
She is also proud of being part of the team that helped bring a union contract to Spanish-language performers at Telemundo. As a result, actors at Telemundo can receive health benefits, minimum day rates, and residuals for projects.
Diaz recently joined the inaugural board of the Miami chapter for ColorComm, an organization dedicated to the professional development of minority women in the communications field.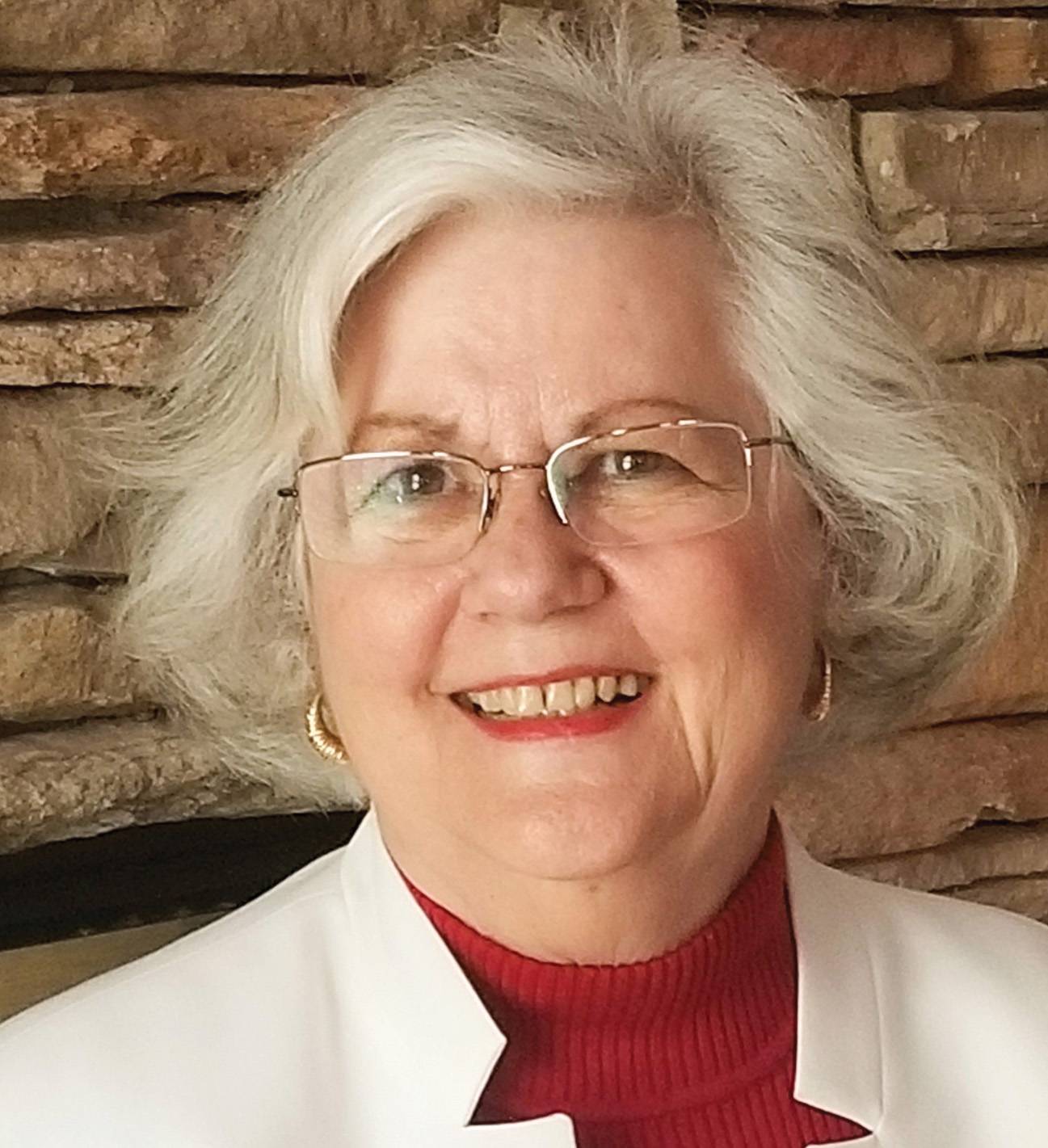 Linda Selk Fox, Umatilla
When Linda Selk Fox graduated with an English degree in 1963, the options for a woman from a rural community seemed limited.
"Basically, you could become a secretary, a teacher, or a nurse," says the native of El Campo. "I thought I would love teaching. Ten years into teaching, I realized that teaching was not for me."
A temporary position at a mortgage company in Houston proved to be more fun for Fox than dealing with teenagers. She spent the next 30 years in management and executive positions in the mortgage and technology fields, managing operational departments, implementing software automation systems, and helping companies improve their existing systems. Most of that time was spent in central Florida, where she also developed corporate training programs and provided consulting for Walt Disney World on its Y2K project.
In 2006, Fox and her partner formed Peak Performance Resources Inc., a consulting company based in Winter Park, Florida, that specializes in mortgage lending nationwide.
Fox, who now lives in Umatilla, Florida, has visited Texas State to speak with students in the English department about her experiences in the business world. In 1999, at 57 and while working full time, Fox obtained her master's degree in organizational management from the University of Phoenix along with her one of her sons, who received his bachelor's degree. "You're never too old to learn," she says. "Life is a learning experience."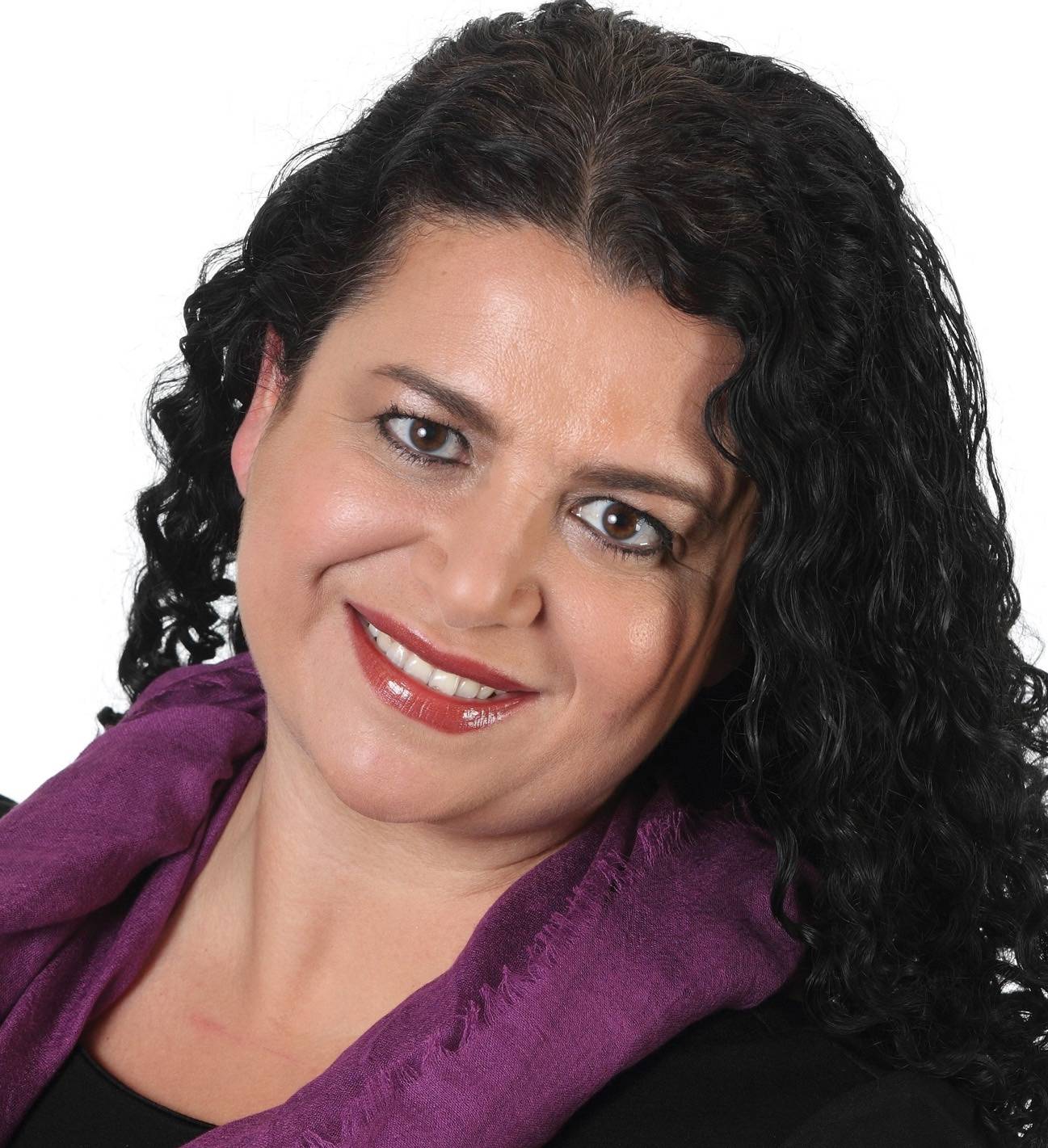 Lorena Garcia, Orlando
Advertising and marketing have been a lifelong interest for Lorena Garcia. While watching TV, she wasn't the type to tune out during commercials.
"I've always been fascinated with advertising, what you're able to do with an idea and getting that idea out to the masses," she says.
A Corpus Christi native who grew up in Mathis, Garcia received a received a communications degree in 1996, She is now the global director of tourism for the East Coast at Simon Property Group in Orlando, Florida, where she oversees tourism for over 100 shopping destinations including malls, mills, and outlets.
The position came 20 years after Garcia sold her belongings and moved to New York City with just a résumé. A data entry job in educational publishing led to advertising, and she eventually moved back to San Marcos as a regional tourism director for the outlets. Garcia then worked her way up to her current position, where she oversees tourism marketing of shopping destinations as well as in-country agencies in South and Central America, Europe, and India.
"Don't be afraid to take risks," she says. "Going to New York was a little crazy at the time, but I stuck it out and it changed the whole course of my career and my life. Remember, you can always come back if it doesn't work out. The goal is to do your due diligence in everything you do. Really think about what is it that makes you happy and work towards getting into a career that speaks to that. If you can accomplish this, it won't ever feel like a job."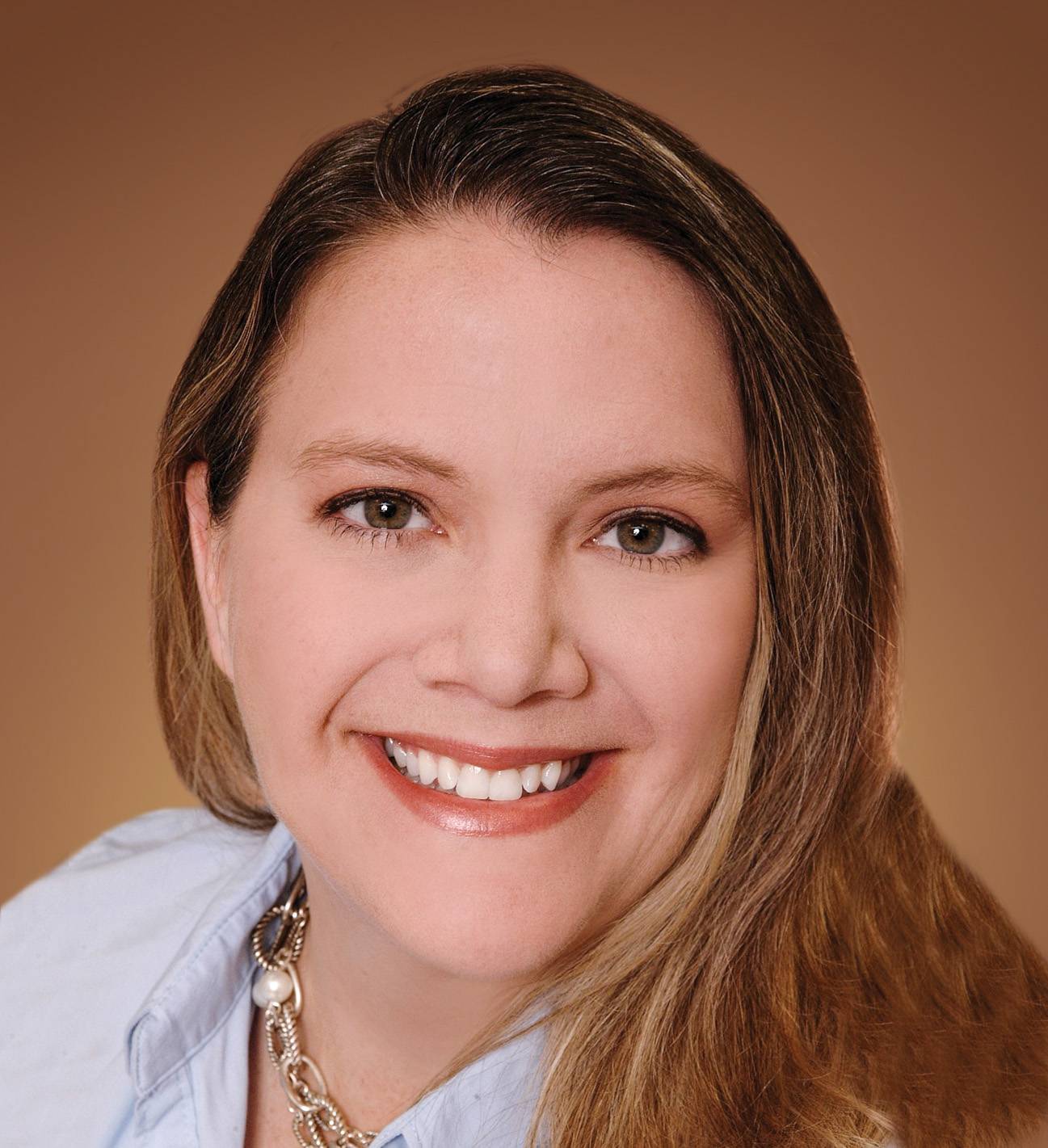 Jennifer Stapleton Hanley, Jacksonville
Since receiving a bachelor's degree in political science in 1992, the ups and downs in Jennifer Stapleton Hanley's life have given her a Ph.D. in perseverance.
A native of El Paso who grew up in Austin, Hanley drove her pickup truck to Washington, D.C., after graduation to walk the halls of Congress with her résumé. But by that time, a new administration was in place and all the jobs were filled. She got a job with AOL, but then her entire department was laid off.
"I ended up meeting a politician who was looking for someone to raise money," she says. "I got to use my degree, which I loved."
Her political career ended when the candidate eventually lost a race, but Hanley had found a passion for marketing and sales, something she shares with her husband, Kevin. "We researched cities across the United States and narrowed it down to six or so places we would want to raise a family and live," she says.
The couple found a home in Jacksonville, Fla., but their careers unexpectedly stalled. "We were pregnant, in a new city, had a new house, and we had no jobs," she says. "I asked him, 'What do you want to do?' He said he had always wanted to be a real estate agent, and I said OK.' " Despite a national recession that prompted a housing slump soon after, they are still owners of Hanley Home Team, one of the top real estate firms in Florida.
"Just keep swimming. We're just optimists. It could be worse — if nothing else, I learned that," she says.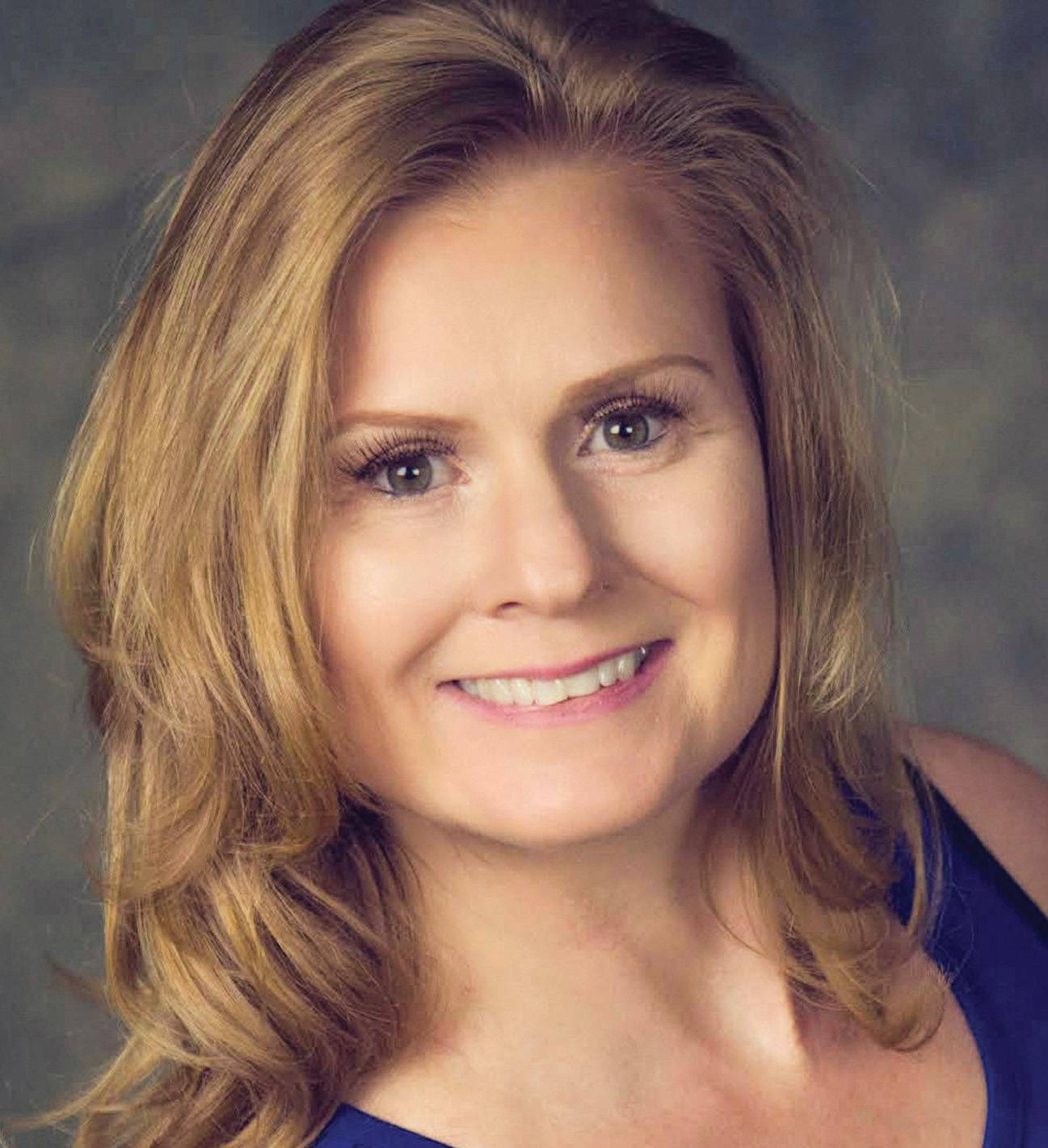 Dr. Lori Lane, West Palm Beach
When diabetic patients face the prospect of amputation of a lower extremity, they visit Dr. Lori Lane. Lane and her group, LA Podiatry Group, specialize in limb salvage. She recently treated such a patient who was told by three physicians that amputation was her only option. Lane was able to restore blood flow and control infection, and the wound healed. Today, the patient is walking and working.
The Baytown native, who received her bachelor's degree in biology in 1989 from Texas State, see patients like this almost every day. "When you know that 50 percent of diabetics will develop a wound on their lower extremities, and 50 percent of those progress to amputation, what I do can be life-saving. And most of the amputations are preventable," she says.
Lane lives in West Palm Beach, Florida, and is the mother of three boys. Her podiatry work is now part time while she has branched out to create Palm Beach ACO. The company contracts with the U.S. government to provide evidence-based value care, a payment model known as Accountable Care Organizations that have been created since the Affordable Care Act went into effect.
"I wake up every day and know that I make a difference in patients' lives," she says. "When you have a wound that's threatening amputation, your whole life stops. There is this spiraling effect into depression, loss of employment, and loss of homes. I see a controllable crisis and do my best to control it. This improves the quality of life for patients." ✪