Literary history meets Hill Country charm
Literary History meets Hill Country charm
By Salwa Choucair Lanford
Katherine Anne Porter house is an extension of creative writing program
Built in the late 1880s, the Katherine Anne Porter house located on Center Street in Kyle, just a few blocks from Interstate 35 and the ever-popular Texas Pie Company, is a reminder of the importance not only of history but also of literature. It is a testament to Texas State University's nationally recognized graduate program in creative writing and a symbol of home and a sense of place.
Named for its most well-known resident, Pulitzer prize-winning author Katherine Anne Porter, the house was purchased in 1998 by the Hays County Preservation Associates and then leased to Texas State. The house has become an extension of the university for students in the master of fine arts program in creative writing as well as for the community of Kyle.
Known today as the Katherine Anne Porter Literary Center, the house has been fully restored with the addition of a seminar space built behind the original structure that features floor to ceiling glass doors. Lined with Texas pecan trees, the center's backyard is the perfect backdrop for readings, book signings and discussions.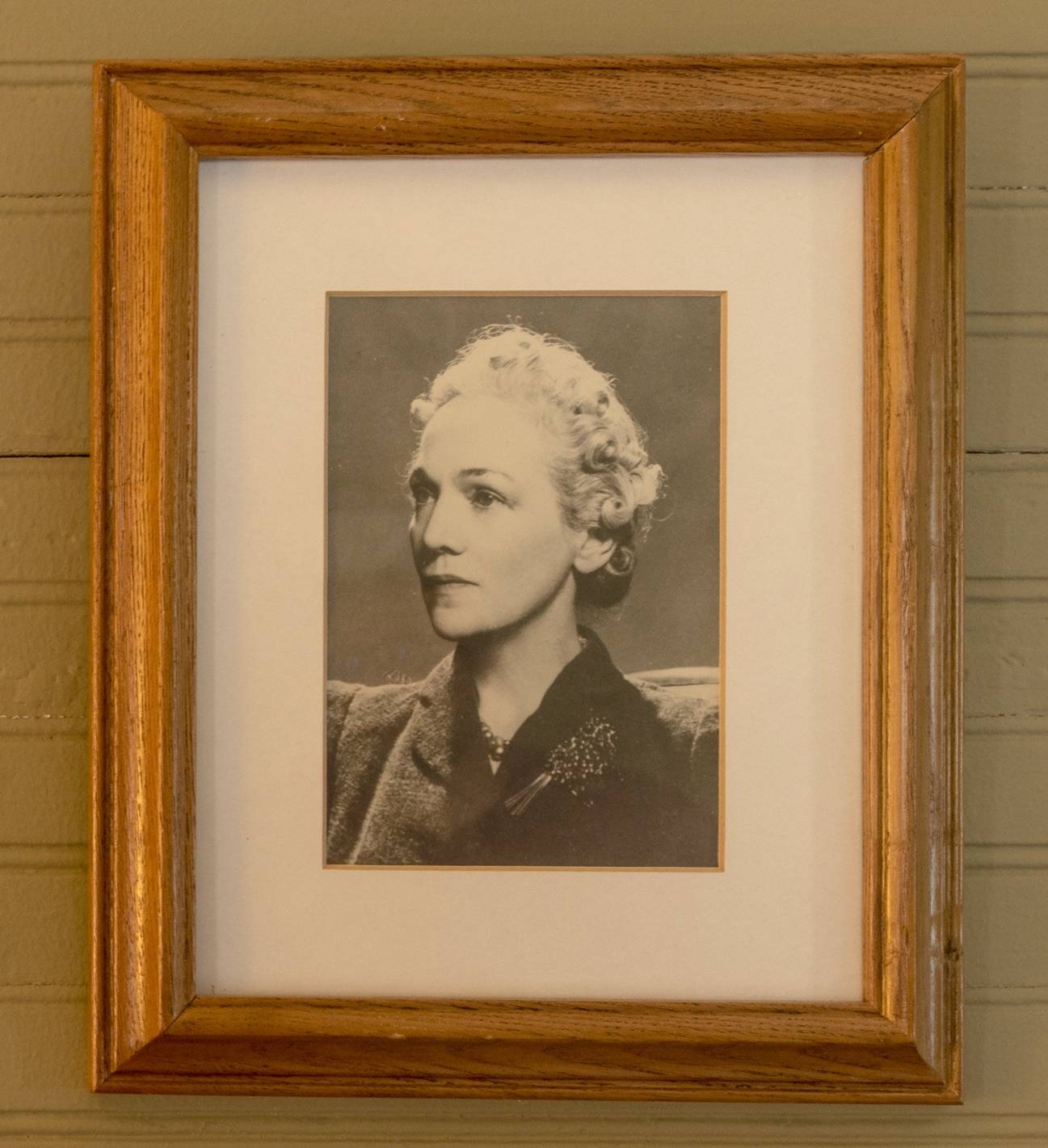 Designated a National Literary Landmark in 2002, the center is also home to a writer in residence and one of the best visiting writers' series in the country, featuring six to eight writers annually. From Pulitzer prize-winning poets and National Book Award honorees to young up-and-coming writers, the visiting writers' series is consistently packed with talent. Each writer who participates provides public readings of their works and master classes to graduate students during their three-day visit.
Tom Grimes, former longtime director of the M.F.A. program at Texas State, now directs the visiting writers' series in collaboration with the Therese Kayser Lindsey Literary Series. "Writers hear about us from other writers and then wonder how to get an invitation. Our series is unique. Many writers consider it the best visiting gig in the country," Grimes says.
In fact, it was Grimes who made an appeal to a small group of community members in Kyle 21 years ago, asking for assistance in saving the house where Porter lived as a child. Fortunately, local philanthropist and literature enthusiast Bill Johnson was listening that day. Johnson, executive director and trustee of the Burdine Johnson Foundation, immediately became an integral part of the project.
"I felt a connection to Katherine Anne Porter," says Johnson, who at one time considered writing as a career. "I read one of her acclaimed stories called 'Noon Wine,' and it mentioned 'fishing at Halifax,' and it was set in south central Texas. She also wrote about going in a wagon for family picnics along a roaring river, and I knew it had to be the Blanco River. I believe that is the same Halifax hole, or pool of water, on my family's ranch in Kyle.
"When this opportunity came up I began thinking I may not be a writer, but I can be a friend to writers. That's how I see myself in this whole project, as a friend to writers."
A friend he is, indeed. Johnson invites every visiting writer to his 3,845-acre ranch on the Blanco River during their three-day stay so they can experience the Texas Hill Country in all its natural beauty, probably the same way Porter enjoyed it as a child. His wife, Kate, and former Preservation Associates President Lila Knight were instrumental in the house being added to the National Register of Historic Places in 2006. In addition, the Burdine Johnson Foundation, named for Johnson's mother, has continuously funded the writer in residence and the visiting writers' series since their inception.
The current writer in residence, Jeremy Garrett (M.F.A. '14), appreciates Johnson's generosity. "I am most grateful for the fact that we have a literary benefactor who cares for students in the M.F.A. program; who cares enough to build a seminar space for reading in Kyle; and who cares enough to maintain this gorgeous historic house. It might not be here today if it wasn't for his generosity, and no one would know that it is where Katherine Anne Porter grew up."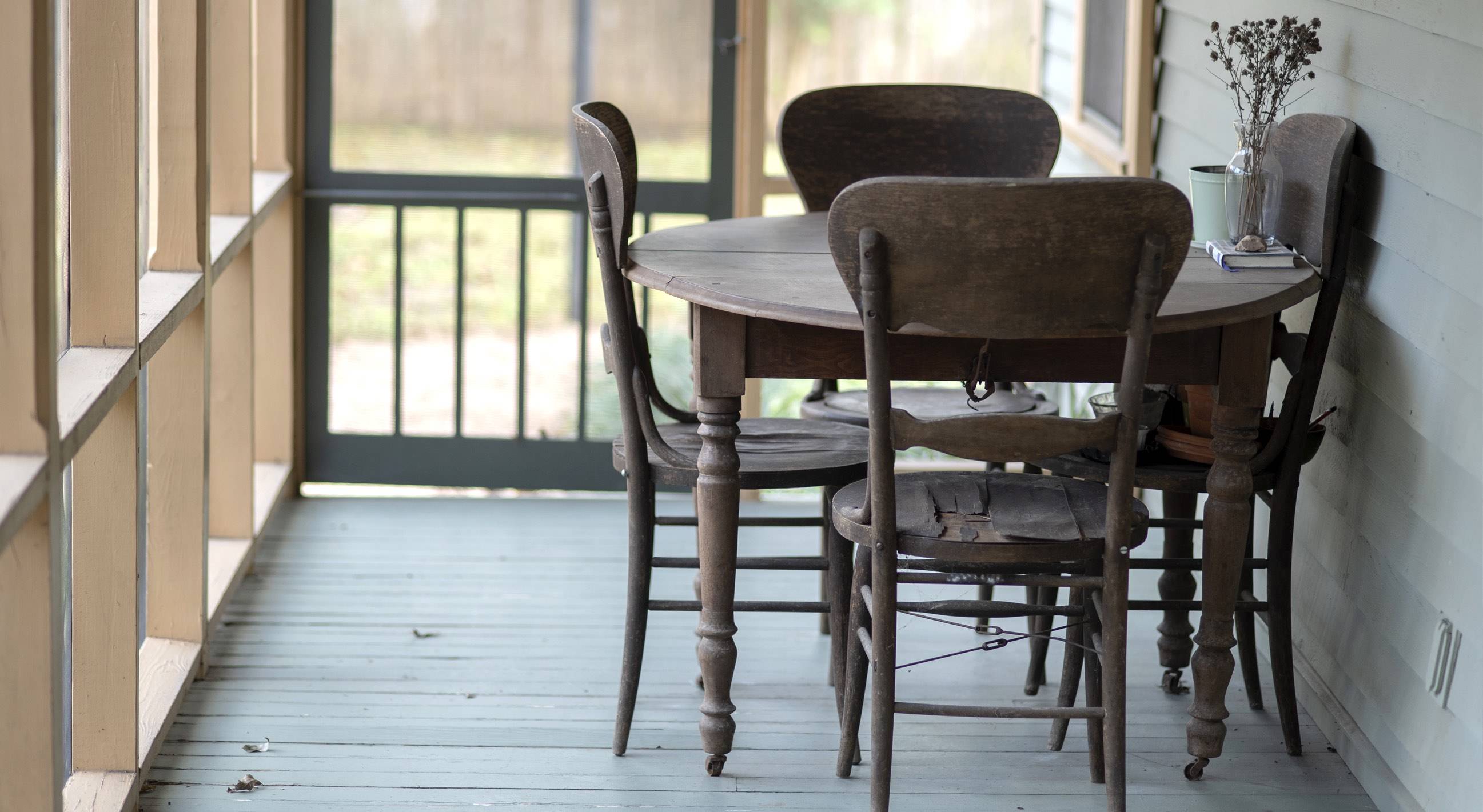 Porter spent her formative years, from age 2 to 12, in the three-room house owned by her grandmother, moving there with her father and siblings when her mother died. With little formal education, she went on to become a journalist, university professor, activist, and, of course, an award-winning writer, receiving the Pulitzer Prize in fiction and the National Book Award for The Collected Stories of Katherine Anne Porter in 1966.
While she often wrote about Texas, Porter had a love/hate relationship with her home state, returning in 1936 to visit her mother's grave and her home, referring to it as "the small, dreary, empty house, full of dust." Porter died in 1980 at the age of 90.
In a poem titled, "Anniversary," however, she seems to find home or her sense of place, right where she left it.
"This time of year, this year of all years, brought

The homeless one home again;

To the fallen house and the drowsing dust

There to sit at the door,

Welcomed, homeless no more."
Like Porter, Grimes, who arrived in Texas in 1992, didn't feel as though Texas was his home, but through his work with the Katherine Anne Porter Literary Center and the friendship he forged with Johnson, he says he realizes this is now his home too. (To learn more about how Grimes became involved in the Porter house, read his essay titled "Courting Miss Porter.")
Home seems to be the central theme running through the heart of the center, and Porter would no doubt be proud that it bears her name, knowing it is home to writers and dreamers just like her. ✪