Creative Expression
By Sandy Pantlik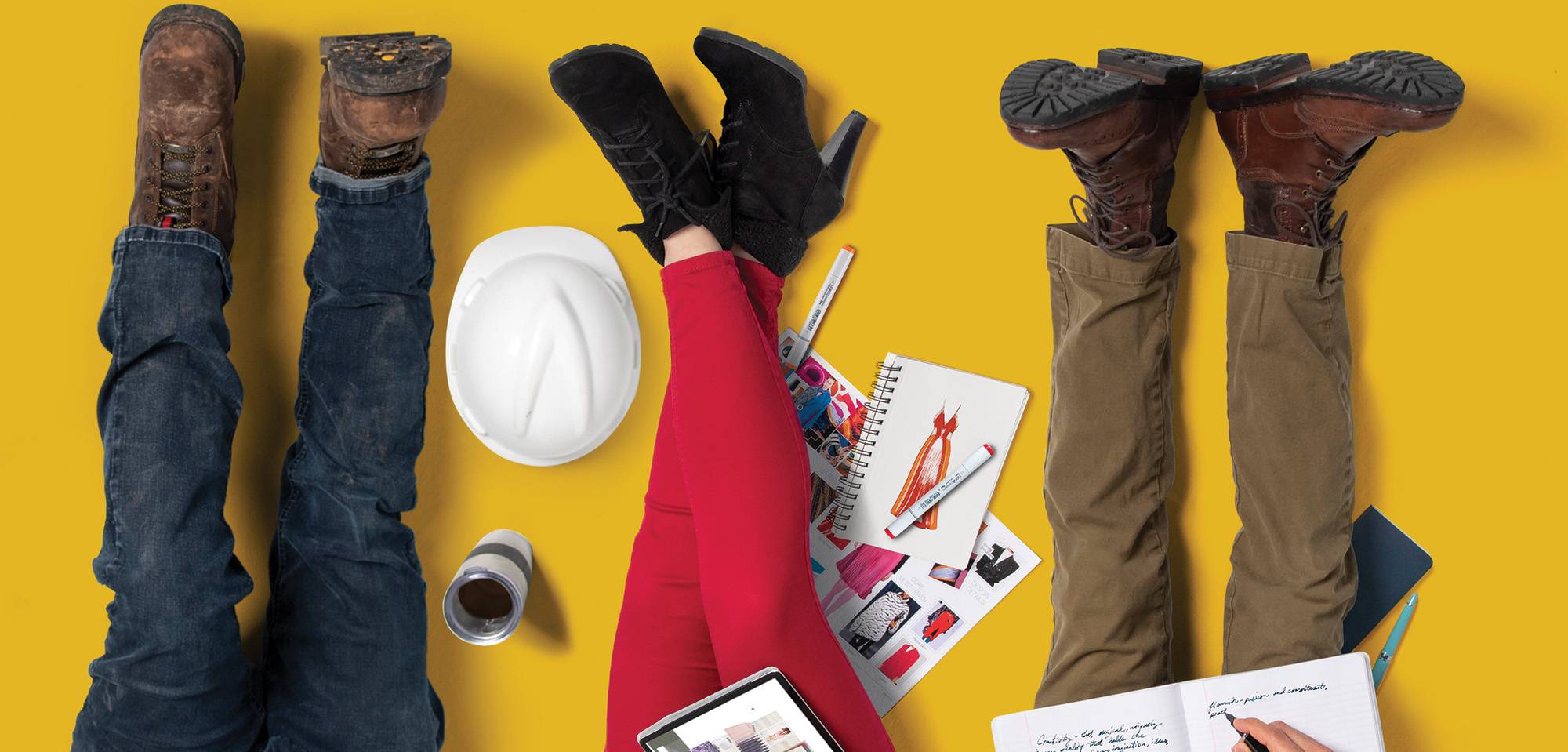 Changing the world through passion and inspiration
Creativity — that magical, uniquely human quality that holds the power to transform imagination, ideas, and dreams into reality.
At Texas State University, we are a community of makers, artists, explorers, innovators, builders, seekers, and big thinkers, proudly bound by the uncommon threads of creativity. Every day, we prove that creativity is the backbone of innovation.
Creativity is as natural and essential to our environment as the river that joins the varied parts of the San Marcos Campus, serving as both a respite and a source of inspiration.
Across Texas State, creative expression thrives in expected and unexpected places. It's found on the stage and behind the scenes. In the lab, the rehearsal hall, the editing suite. It drives engineers, entrepreneurs, archaeologists, and healers. Most importantly, it is given what it needs most to flourish — passion and commitment, practice and encouragement, and a willingness to perceive the world in bold, new ways.
We've gathered a collection of stories to show the breadth of creative force that powers our Texas State community. Just as you would on a walk across our campuses, on the following pages you'll meet Bobcats following their creative flow, exploring, questioning, innovating, and growing. ✪