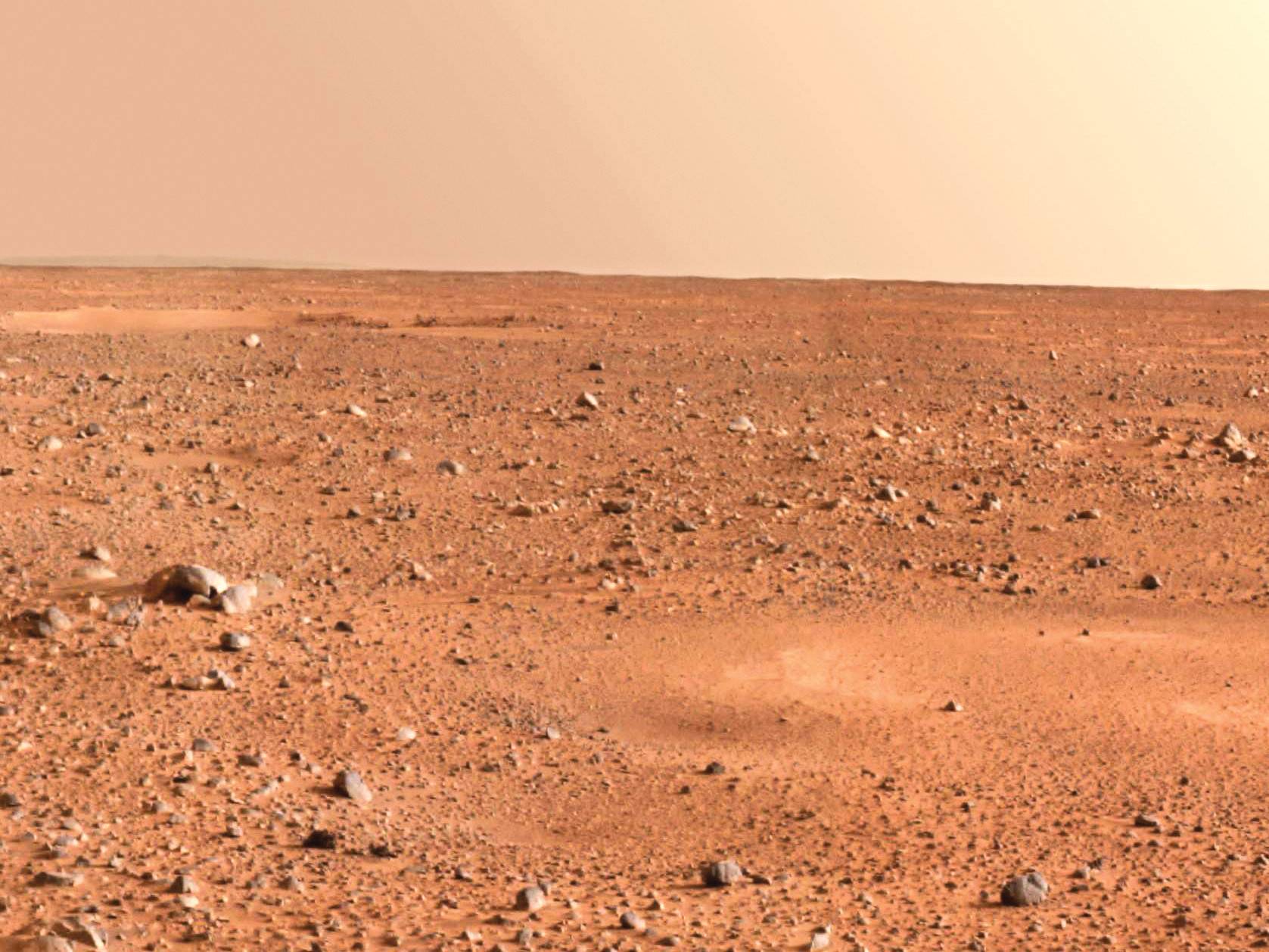 One Giant Leap
by Michael Agresta
Texas State's LBJ Institute is NASA's partner in a nationwide professional development program for STEM educators
When most Americans think about what NASA does, we imagine flight tests launching state-of-the-art robot-driven spacecraft, not high school physics tests launching young careers in science fields.
But supporting education in the STEM disciplines (science, technology, engineering, and mathematics) has long been a cornerstone of NASA's earthbound mission.
These days, a large chunk of NASA's national education program runs through Texas State's LBJ Institute for STEM Education and Research. This partnership is halfway into a five-year, $15 million grant from NASA to reach out to educators and educators-in-training all across the United States with resources, training, and support.
"NASA really thrives if people understand the work that it does, why exploration and investigation in all areas of science are important, and how science at a very high level affects society," explains Dr. Araceli Martinez Ortiz, executive director of the LBJ Institute and associate research professor of engineering education at Texas State. "That means not just letting the public know what NASA does, but also supporting what we do: improving STEM instruction and advancing the workforce pipeline by developing more teachers who are well-prepared and understand real-world contexts of science and math."
In practical terms, the university outreach program, known as the NASA STEM Educator Professional Development Collaborative (EPDC), employs STEM education specialists at 10 NASA research centers around the country, including such well-known locales as the Johnson Space Center (JSC) in Houston, the Kennedy Space Center in Florida, and the Jet Propulsion Laboratory in Southern California. These 10 on-site specialists — all employees of Texas State — work directly with schools and colleges in addition to developing online professional development resources related to the specific research areas of their NASA home base.
"NASA really thrives if people understand the work that it does, why exploration and investigation in all areas of science are important, and how science at a very high level affects society."

— Dr. Araceli Martinez Ortiz
Last year, EPDC reached 34,209 educators through almost 250 face-to-face workshops and over 200 web-based events.
That 'aha' moment
These in-person training and online resources are eventually folded into their classroom instruction plans by teachers at all levels across the country. The feedback so far has been out of this world. "I no longer introduce a topic in my math class without an incredible lesson or video from NASA or about NASA," says Michael Bresk, a high school geometry and algebra teacher in Live Oak, Florida. He spoke with the LBJ Institute last year. "I have become more of a let-my-students-explore math teacher, and there have been many more moments where my students say 'Aha, I get it.' "
Texas State's on-site specialist in Houston is Brandon Hargis, a former middle school teacher from Kentucky who has been involved in NASA-led professional development for STEM teachers since 2009. Hargis describes his work schedule at the JSC as a mix of planning lessons and virtual events, meeting with on-site experts to learn about the latest research and technologies, and visiting schools to conduct workshops. Most recently, he's been working with pre-service teachers in the Rio Grande Valley and with K–12 educators in the Weslaco and Dallas ISDs.
"They call it the 'just in time series' because it's all set up around what teachers are teaching in the next six weeks," Hargis says of his Dallas ISD
professional development workshops, which take place on Saturdays throughout the school year. "I go into NASA and find activities that target those concepts."
Recently Hargis has been able to involve NASA experts in his professional development workshops. For example, Jared Daum works with the JSC Parachute Lab to develop parachutes for the Orion Multi-Purpose Crew Vehicle, a spacecraft designed to someday take humans beyond the orbit of Earth. "When Orion returns to Earth, it needs powerful parachutes to land safely in the Pacific Ocean," Hargis explains. "Jared came to talk to our teachers about his expertise in working with parachutes and engineering. Then we had the teachers actually build parachutes to slow down a flight capsule."
The lesson plan was from a series of K–8th-grade learning challenges known as NASA BEST (Beginning Engineering, Science, and Technology). Hargis's classroom of educators-in-training built parachutes out of ordinary household materials such as garbage bags and wrapping paper. Daum stayed after his lecture to participate in testing, judge the results, and discuss alternative engineering approaches that participants might not have considered. Afterward, the teachers-in-training returned to their schools to try the lesson plan with their own students.
Minority-serving institutions
"I want to try to make my workshops as close as possible to what a teacher would do in a classroom, because we want to model best practices," Hargis says, adding that he builds his lesson plans around the "Five E's": engage, explore, explain, extend, and evaluate. Of course, not every classroom can welcome a real-life NASA engineer as a surprise guest, but that's where the online videos and other resources prepared through the program come in. "It's all about giving them another tool for their toolbox, another way to excite and engage kids around STEM," he says.
Many of the educators targeted by Texas State's EPDC program work in struggling communities where the high-level science of NASA can feel like it's taking place on another planet. The program has partnerships with nine minority-serving institutions of higher education across the country, working with pre-service STEM educators to build skills and acquaint themselves with NASA teaching tools before beginning careers in the classroom.
On a recent trip to Baltimore to visit Morgan State University, one of EPDC's minority-serving institutional partners, LBJ Institute administrators were surprised to encounter a fellow Bobcat far from her Texas home. Katrina L. Robinson is the special projects coordinator at Morgan State's Center for Excellence in Mathematics and Science Education, managing partnerships like the one with EPDC. She's also a 1984 graduate of Texas State and living testament to the power of STEM programs targeting minority students and educators.
Robinson, born and raised in Waco, can't remember the name of her first science professor at the university, but she does recall working hard on a project about the formation of fossils and being praised for her scientific acumen. "I have been out of school since 1984, but I will never forget that," Robinson says. "Those words impacted me for life. I'd never had a teacher tell me I was good at science. I didn't know."
After graduation, Robinson married, moved to Maryland, and began teaching in elementary schools. "Science was my favorite subject," she says. "I loved teaching it, which empowered my students, and they loved it as well."
Robinson's passion for the subject led her to seek out further professional
development opportunities, first through the Maryland Space Grant Consortium at nearby Johns Hopkins University, and then through an internship with NASA.
Bringing the science she learned at NASA home to her second-grade classroom was a challenge, but Robinson turned heads when she wrote and choreographed a rap song for her students about cloud types, comically comparing cirrus, stratus, and cumulus varieties. "We performed that for the professors at Johns Hopkins, the scientists at NASA, and my administrators at the school," Robinson says. "It was a really big hit." The next year, in 1996, Robinson was hired full time at NASA as an aerospace professional development specialist — a role similar to that of EPDC specialists today.
Making a difference
Robinson was part of the early days of the NASA push for STEM education, crisscrossing the country giving workshops in most of the 48 contiguous states. "Things are more technology-based now," she observes. "What I like about what I see the NASA educators doing now is they're reaching out to everyone through blended learning — webinars, videos, and you can go and talk to them one-on-one." In past decades, NASA's STEM outreach grants were managed by Oklahoma State and Pennsylvania State universities. Texas State took the reins in late 2014.
These days, Robinson continues to work with efforts such as the EPDC, coordinating professional development workshops on her home campus. "What Texas State is doing with professional development, I think it's making a difference," Robinson says. "It gives our students an opportunity to see what's out there and see what their future can be. Yes, they can be a STEM professional in whatever area they love. And we need them, in all areas."
An engineer herself, Dr. Ortiz stresses the scientific, research-based approach to grant management at the LBJ Institute. With the help of participating faculty from across Texas State, Ortiz's team is investigating topics such as what content best engages and educates young students, and what approaches improve student retention at the university level and why.
"We're a research organization," Ortiz says. "All these things we do are so we can learn about what teachers need in order to feel well-equipped to teach high-quality STEM education. What kind of professional development, support, and resources do they need? What do they value, what's missing? We're trying to assist the field by answering some of these research questions, but in so doing, we also intervene. Hopefully, we're doing two things. We're contributing as researchers, but at the same time, we're offering amazing learning experiences." ✪