Karen Chisum Has 'The Best Job in the World'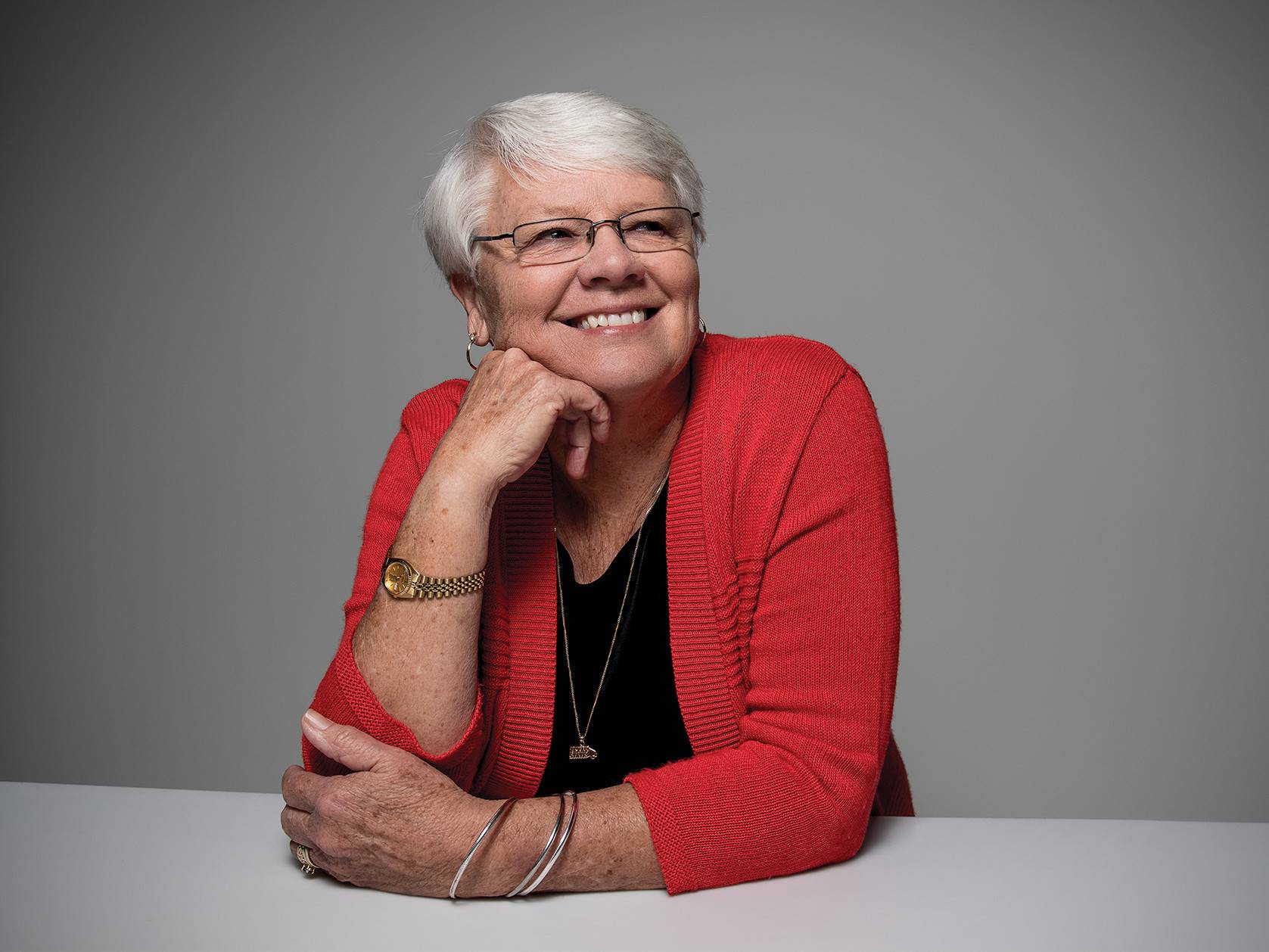 Karen Chisum Has 'The Best Job in the World'
by John Goodspeed
She is the sixth winningest head coach in Division I volleyball
Peers at national conventions call Bobcats volleyball head coach Karen Chisum "the legend," and it's easy to see why.
Heading into her 38th season, her career record stands at 842-533-3 and she's the sixth winningest active head coach in NCAA Division I volleyball. The Bobcats have won seven regular season conference championships and eight tournament championships. The team finished the 2016 season 21-12 and placed third in the Sun Belt Conference with a 13-3 record.
Chisum, though, maintains an aw-shucks attitude about all the attention.
"When they call me 'the legend,' I just kind of grin at them. I know it's supposed to be a compliment, but sometimes it's kind of embarrassing," the 67-year-old says. "I don't want to draw attention to myself. I'm the Texas State volleyball coach, and it's a privilege to be here and stay as long as I have."
Chisum's roots at Texas State reach back to her freshman year in 1968. She graduated in 1972 with a bachelor's degree in education and later earned a master's degree. Her career as a volleyball coach began as an assistant at Goodnight Middle School in San Marcos. She also was an assistant at San Marcos High School and head coach at New Braunfels High School. Texas State hired her as an assistant coach in 1978.
"To have an opportunity at the time — I was 28 years old — to go back to my alma mater, wow. I couldn't pass that up," she says. "It was a dream come true." Two years later, she became head coach. She was named a Texas State Distinguished Alumna in 2011.
Over the years, other universities tried to lure Chisum. It was more than having family in the area that kept her in San Marcos. "I love the Bobcats and take a lot of pride in this university and what it can offer," she says. "I stayed because I was being successful and thought I was giving back to the kids and this university. Why would I leave the best job in the world?"
She credits the consistency of her coaching staff and their recruiting efforts and interaction with the student-athletes for the Bobcats' success over the years.
"I can't say enough about my staff," she says. "Associate head coach Tracy Smith has been with me 15 years and assistant coach Sean Huiet (for) 10. It's not just about the head coach. You've got a lot of spokes on that wheel. I may be at the center of the wheel, but you need assistants, administrators, and academic advisors.
"I give the assistants power and responsibility, and they coach and teach these young people as much as I do. I share the wealth and share the responsibilities."
Her office walls display group photos of the teams from every season — upward of 400 students. She can name everyone and stays in contact with most of them. Some have children who are in college. Chisum mentors them, too.
She stresses that lessons about competitiveness and teamwork do not stay on the court, but also carry on to the classroom and life after college. "I want to help develop these young ladies into good citizens as they graduate and go into the world. Winning builds self-esteem and confidence," Chisum says. "You've got to be a winner in life.
"We talk about being competitive and winning all the time. Whether it's in sports, the classroom, or on the job, be the best you can be, set an example, and be a role model or mentor."
In other words, Chisum wants everyone to grow into a legend. ✪