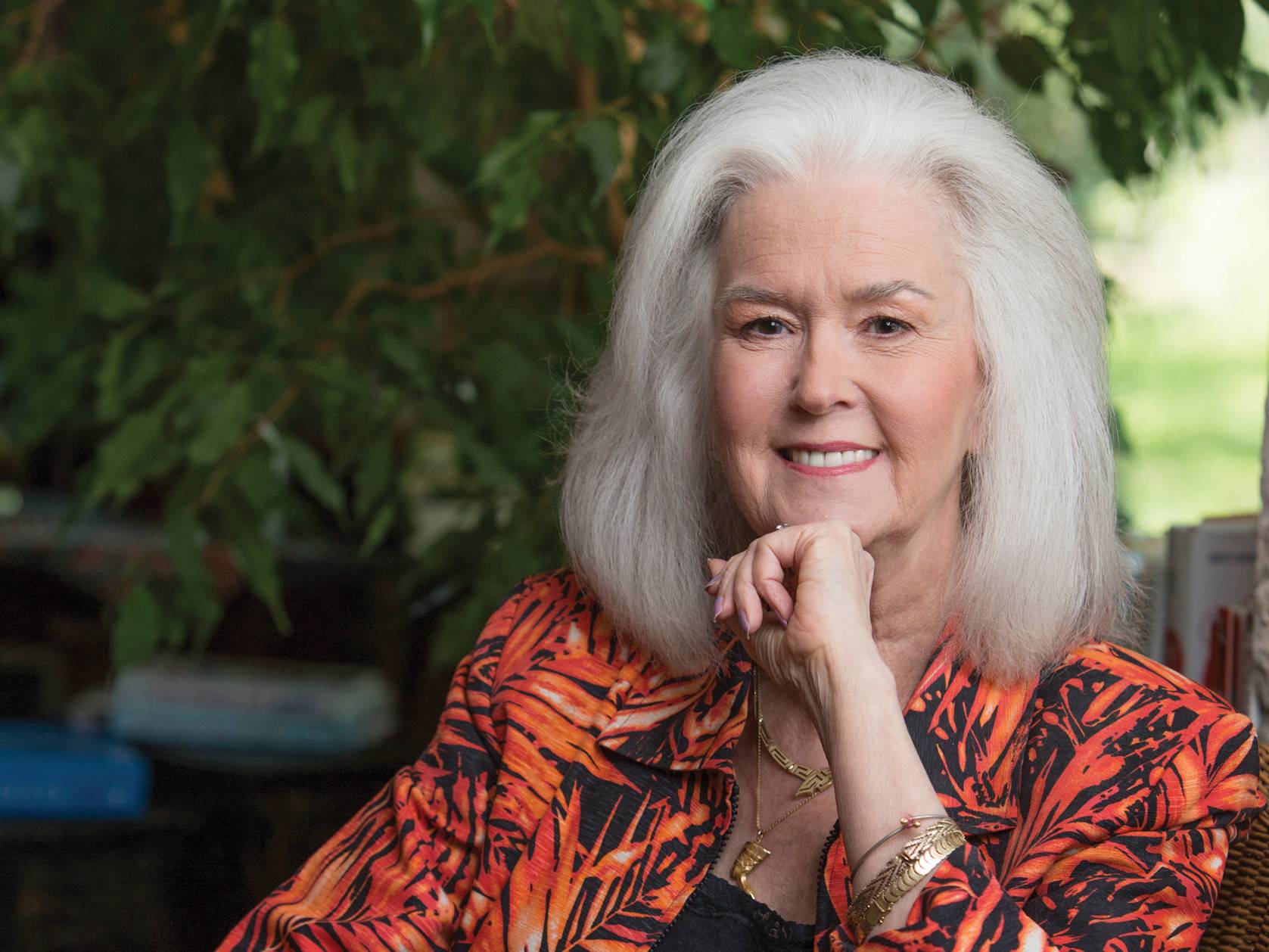 Heloise the Bobcat
by Jacque Crouse
America's top advice columnist has given helpful hints for 40 years
When Heloise graduated from Texas State University in 1974 armed with a bachelor's degree in math and business, she was on track to be a math teacher. Becoming America's top advice columnist on — well, just about everything — was not in her game plan.
Born Ponce Cruse, she is the daughter of the original Heloise who became a household name after her household hints column went into national syndication in 1962. Young Heloise agreed to work with her mom the summer after graduation just as she had helped her many times before. Having completed her student teaching at Canyon High School in New Braunfels, she saw her future as a math teacher at one of the military installations in San Antonio.
"My mother said, 'I would really like you to help in the office,' " Heloise recalls. "I did not want to. I wanted to teach mathematics, but I agreed to help for the summer."
As summer drew to a close, one of her mother's secretaries said they would miss her around the office. "I think your mother's going to miss you, too," the secretary told the younger Heloise.
"There was something in her voice, I don't know," Heloise says. "I went home to my apartment and thought about it, then I told my mom that I would stay for a year or two and help her, then go teach or further my education in computer programming." But in 1977, just three years later, her mother died.
"When she died, the syndicate called the next day and said, 'What are you going to do?' " Heloise says. "I said how long do I have to decide, and they said, 'Until the end of this phone call.' It was really something."
Heloise II, as she was originally called, says she was unsure how it would go. "I was a math major, not a writer," she says. "But they liked what I did, and here I am 40 years later."
Actually, her broader interests and skills only added dimensions to the Heloise dynasty that took the business of being Heloise to new heights and arenas that her mom probably never dreamed of conquering. As today's Heloise shaped the column, it grew to include more than 500 newspaper clients in 20 countries, and the work branched into regular weekly appearances on national and local television shows and radio programs, books, speaking engagements, national book tours, a website, and social media blasts.
From her home office in San Antonio, she still tackles household hints but has added consumer and fraud information; a "computer corner"; home improvement tips; information about travel, gardening, plants, pets, and entertaining; a "Just for Kids" section; information on school; and sports. Heloise and her staff often conduct taste and quality comparisons of foods (generic, store-brand, and name-brand).
In 1993, Heloise was honored by Texas State as a Distinguished Alumnus. In 2006, she established the Heloise Bowles Memorial Endowed Scholarship, named for her mother. The scholarship benefits Texas State students majoring in mass communication or mathematics.
For her followers, including college students, Heloise helps make real cleaning a little easier, less daunting, and more attainable. Some tips are timeless and others change with time and technology. For instance, new fibers and fabrics make even doing the laundry different from how it was done a few years ago.
Some students may be the first in their family to attend college, "and for most, it is the first time living away from home. One kid told me he never changed his sheets, just vacuumed them and sprayed them with Febreze. Another guy said he did not have bed sheets, he just put a sleeping bag on top of the mattress and slept in that."
Then there is "Rec Tech" (like how to fix a cellphone that falls into the toilet). And Heloise also goes over the economic realities of earning a college degree, having a high school diploma, or dropping out of high school. She continues to learn every day and loves to share what she finds.
"I have been lucky enough to do a lot of extraordinary things," she says.
While she wanted to teach, being Heloise has allowed her to continue learning and sharing knowledge — on just about every topic possible.
"I wouldn't do anything else," she says. "Really, I love my job." ✪