Giving Women a Fighting Chance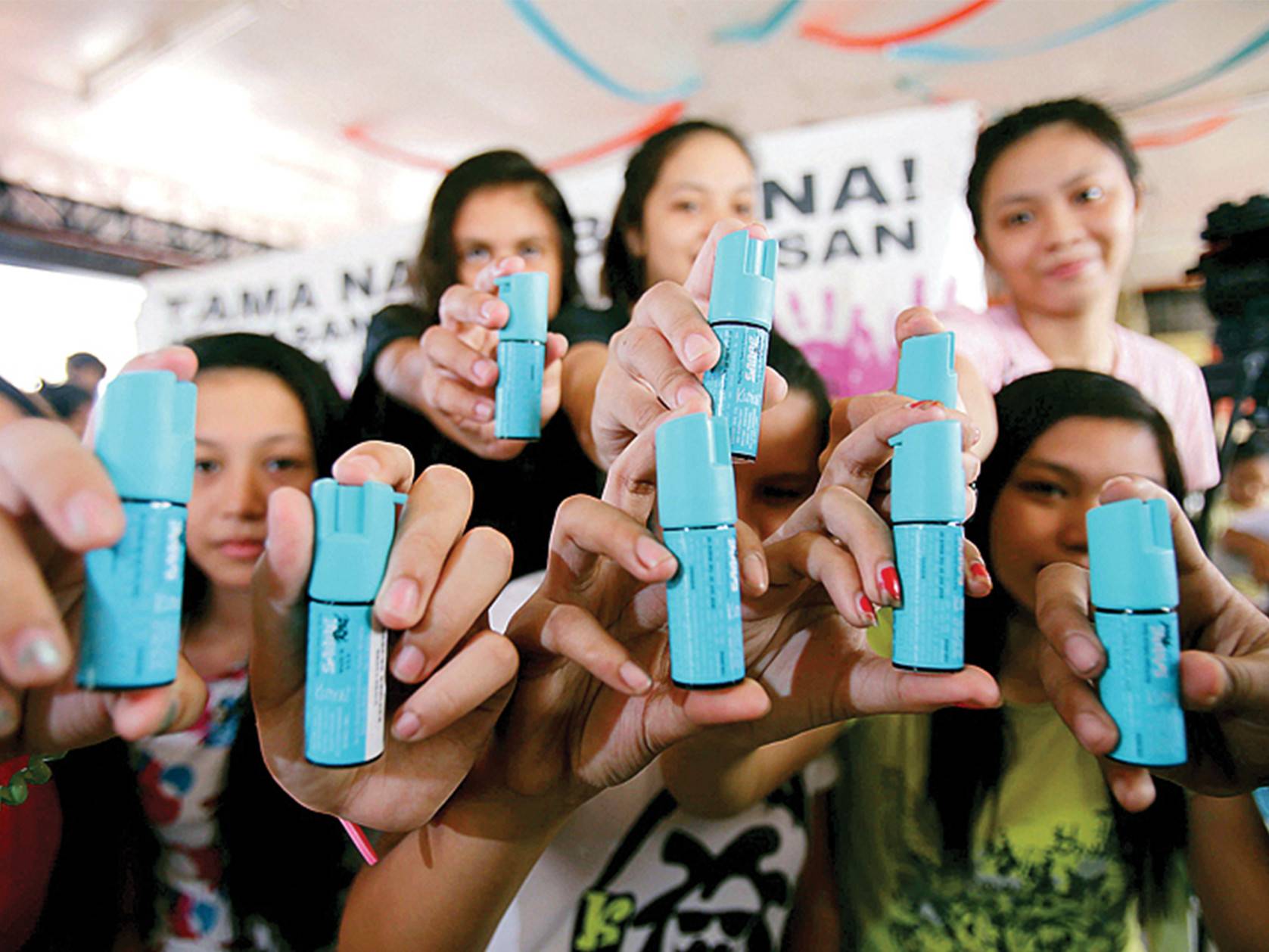 Giving Women a Fighting Chance
by Brian Hudgins
Alumnus stretches safety net worldwide
Kuro Tawil has a passion for keeping women safe from attacks in developing countries. And he's traveled thousands of miles in his quest to make their lives safer.
In 2012, the Texas State graduate began a journey in Pakistan where he crossed the border to India on foot. From there he traveled by various means, including trains and buses to Kathmandu, Nepal. Tawil, a first-generation American and a native of Austin, was aware that women in many developing countries face a daily threat of being attacked and sexually assaulted. In 2014, the Indian government reported 36,735 rape cases — a 9 percent increase over 2013.
During his journey, Tawil says he talked with fellow travelers about the helplessness of women in these situations. He explains on his website, kuros.com: "They told me how rampant these sexual assaults were and how it affected these women living there, even if they hadn't been attacked. Having a little sister I could only imagine the helplessness the families felt. How helpless these women must feel living in these conditions, where being attacked is a daily and almost accepted part of life."
This is what sparked his idea to help women prevent such attacks. Tawil knew that for women in India and El Salvador, the process of protection was more problematic. "It was very challenging at first," Tawil says. "I had this idea, but how do I physically do it? Maybe we can ship pepper spray, but then that is a lot of paperwork for a controlled substance."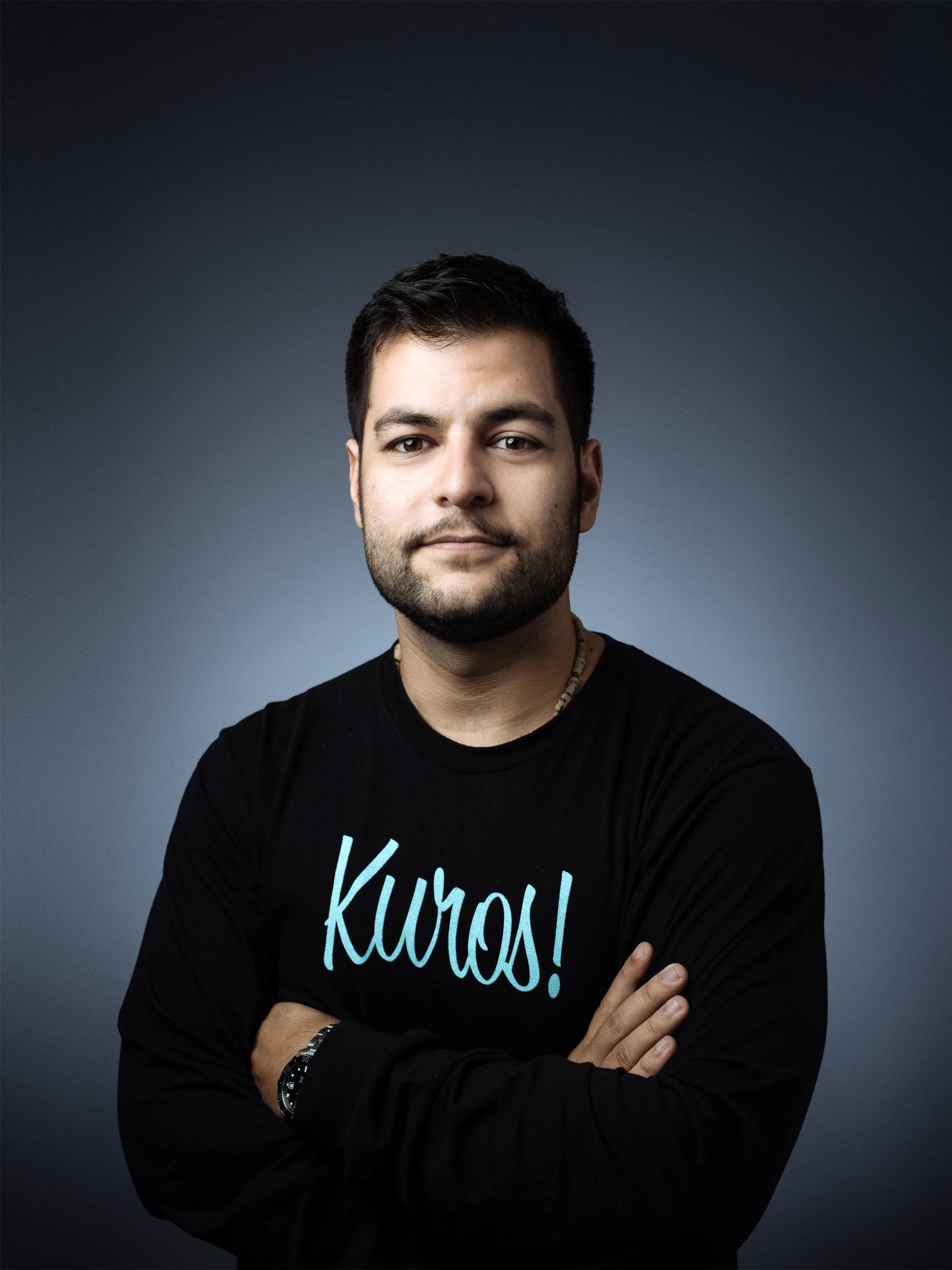 Tawil teamed up with Missouri-based SABRE, the world's leading pepper spray manufacturer. In October 2013, the first shipment was coordinated. To finance this, Tawil established an online store — "Kuros! A Fighting Chance" — which sells items such as T-shirts, totes, wristlets, and lunchboxes made in South Africa and Nepal. For every item sold, a container of pepper spray is donated to a woman in one of the designated countries.
As the project progressed, there were questions that needed to be addressed. "We had to explain what pepper spray was and how to use it," Tawil says. "There was no concept of what this (pepper spray) was at the beginning. We were starting from square one. The concept was a little overwhelming. We only distribute free pepper spray in countries where it is legal to own and use pepper spray for self-defense."
According to Tawil, progress is not only measured by the ability of those women to defend themselves. It gives a person mobility — the chance to move more freely and seek out educational or work opportunities. "A lack of mobility is one of the most limiting things in developing countries," Tawil says.
"Before, it was, 'if I leave my village and come back at night, it was not will I be attacked, but when?' " he says. "Now, these women can carry themselves much more confidently and can be more relaxed in social situations."
Today, 26-year-old Tawil works as a producer for Corridor Television, an Austin TV station. His journey has stretched from San Marcos to many points around the globe. "I studied communications and a lot of my professors had a huge impact on me," Tawil says. "Communicating with foreign distributors and organizations on the ground is really key to this program. One of the great things about Texas State is the well-rounded aspect of it, and the ability to learn critical thinking."
Thanks to partners such as the Red Brigade Lucknow, a nongovernmental women's rights group in India, thousands of women have been helped. The effort has now expanded to include South Africa, El Salvador, and the Philippines. The company is on track to distribute 30,000 cans of pepper spray by the end of 2017.