From scientist to entrepreneur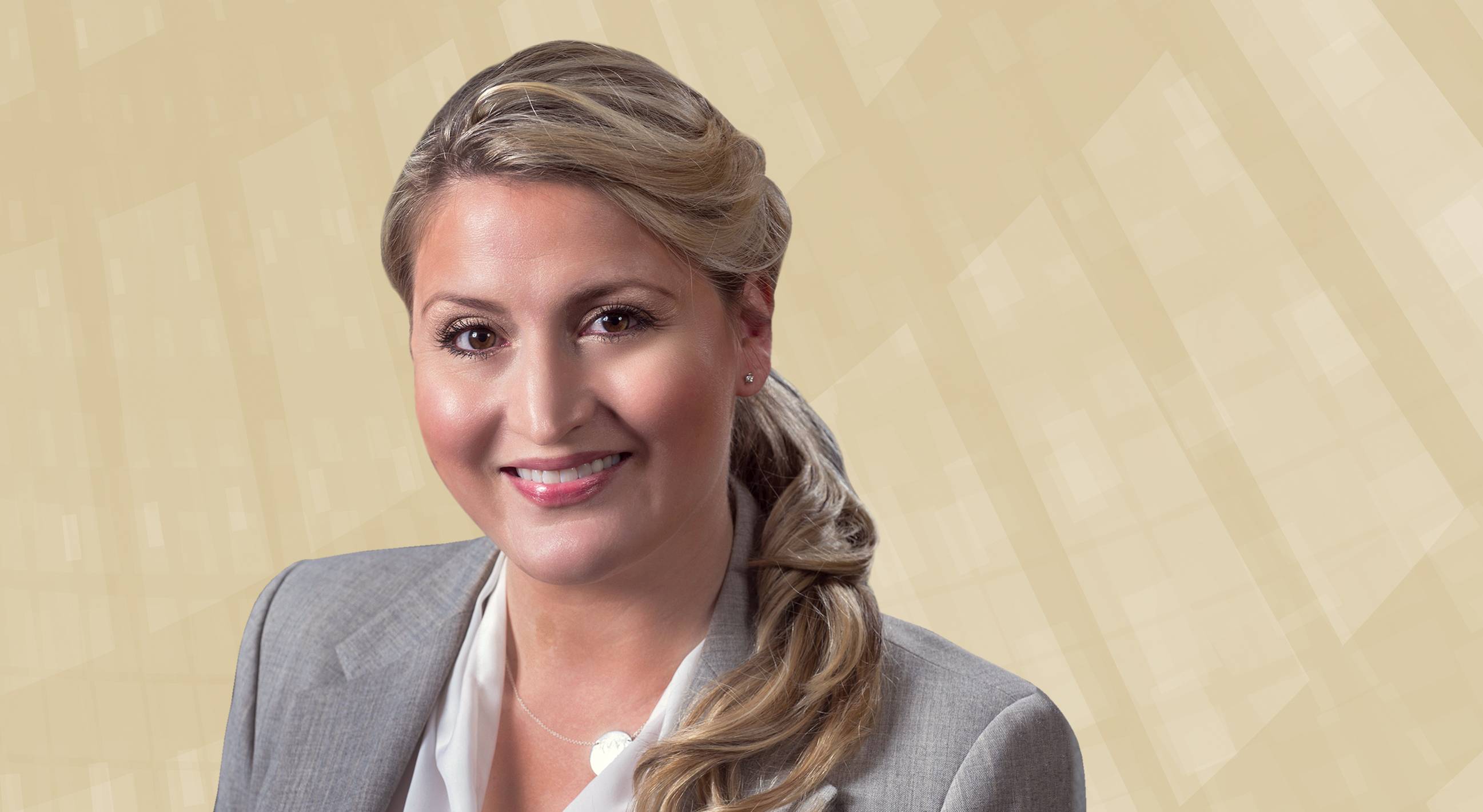 Rhodium Scientific founder helps create pathways for business, research
by Ashley Festa
Olivia Gamez Holzhaus never thought her love of microbiology would one day lead her to collaborate with scientists in microgravity.
"In microgravity, things change in strange ways, which piqued my interest," says Holzhaus (B.S. '06), a small-business owner who connects her clients with research at the International Space Station. "Pathogens become more or less deadly. Bones lose density. And the purpose of the space station is to provide discoveries that benefit humankind, so it's better if more scientists have access to it. Rhodium Scientific is creating those pathways."
In 2014, Holzhaus founded Rhodium Scientific in San Antonio to support scientists in a variety of ways, including getting their experiments launched in space. Her company helps pave the way for commercial scientists to do research at the International Space Station. Previously, many researchers did not adhere to industry standards before and after going to space, Holzhaus says. Now, thanks to Rhodium and her collaborators, industry-quality data can be collected in microgravity to improve or create commercial products.
Besides facilitating research-sharing, Holzhaus provides her clients with a host of services to ensure scientific data is usable for commercial purposes. For example, experiments must follow industry regulations and quality-control procedures. Rhodium helps scientists and their laboratories meet those expectations.
Scientists doing research in microgravity also need a place to house experiments aboard the space station. To assist, Holzhaus collaborates with Space Technology and Advanced Research Systems (STAARS), a company that builds space hardware.
That equipment is usually a box about the size of a suitcase that becomes a mini lab where astronauts can change out experiments as needed. Holzhaus is qualified to work on scientific hardware because of her engineering background.
Holzhaus is a scientist-turned-engineer-turned-entrepreneur. Her studies at Texas State provided the foundation for what she does today. She found her place in the Department of Biology because she was fascinated with trace evidence forensics "even before all the TV shows came out." As a student, she interned at the Bexar County Crime Lab and at a consulting firm doing crime scene investigations.
After graduation, Holzhaus started her career at Southwest Research Institute (SwRI), a prestigious applied research and development nonprofit organization in San Antonio. At SwRI, she conducted micro-scale analyses, examining unknown substances sent from labs less equipped to handle the tests needed to identify the sample. The equipment Holzhaus used could analyze food, water, soil, metals, chemicals, and more — even chemical warfare samples.
After more than four years at SwRI, Holzhaus accepted a job with PerkinElmer Health Sciences, a manufacturer and distributor of analytical and molecular diagnostic equipment. While the transition from microbiologist to engineer might seem like a leap, the move made sense, even if it did come with a steep learning curve. Because she had extensive experience with the lab equipment at SwRI, PerkinElmer offered her a position as a senior service engineer. In that role, Holzhaus maintained labs all over the country, fixing equipment and training scientists.
Two years later, Holzhaus seized an opportunity for greater innovation and flexibility and established her own small company. That job ended up being a two-year contract with a construction firm relocating equipment worth more than $18 million during a U.S. Army laboratory renovation project. She was the on-site technical project manager in charge of more than a dozen equipment-manufacturing subcontractors. "They said I saved them over $100,000 because I'm experienced with labs and technical knowledge," Holzhaus says.
In addition to project management and linking clients to the International Space Station, Rhodium Scientific also supports scientists in other ways, through training and streamlining. Rhodium Scientific has been recognized as an emerging force within the life science industry.
It wasn't easy to take the leap and form her own company. "When you're leaving behind your company car, credit card, expense account, and salary, I needed to be 100 percent in," says Holzhaus, who named her business after her favorite trace metal element. "I would never have been here if I hadn't been curious."
Her curiosity spurred her career and Rhodium Scientific to success, but it didn't come without its challenges, especially those she faced as a woman in the STEM field.
"I've had a few professional experiences that weren't favorable," says Holzhaus, who was the only scientist and the only woman hired to the engineering team at PerkinElmer.
Because she understands that difficulty, Holzhaus now advocates for women in STEM. In April, she was a panelist at the Women in Science and Engineering (WiSE) Conference held at Texas State. She and other panelists answered questions from female students about life as a woman in science and business.
"It was creative, positive and enlightening for me to be able to guide these young women," says Holzhaus. "I went in for a job interview once, and they assumed I was there for a secretary role. It's not anything you did — it's just a stereotype of what you can't do, and it's usually unintentional. But both genders bring good things to the table. More and more women and minorities are stepping into STEM and will set a new tone for future generations."