Monique Mounce is a woman of science who established a STEM scholarship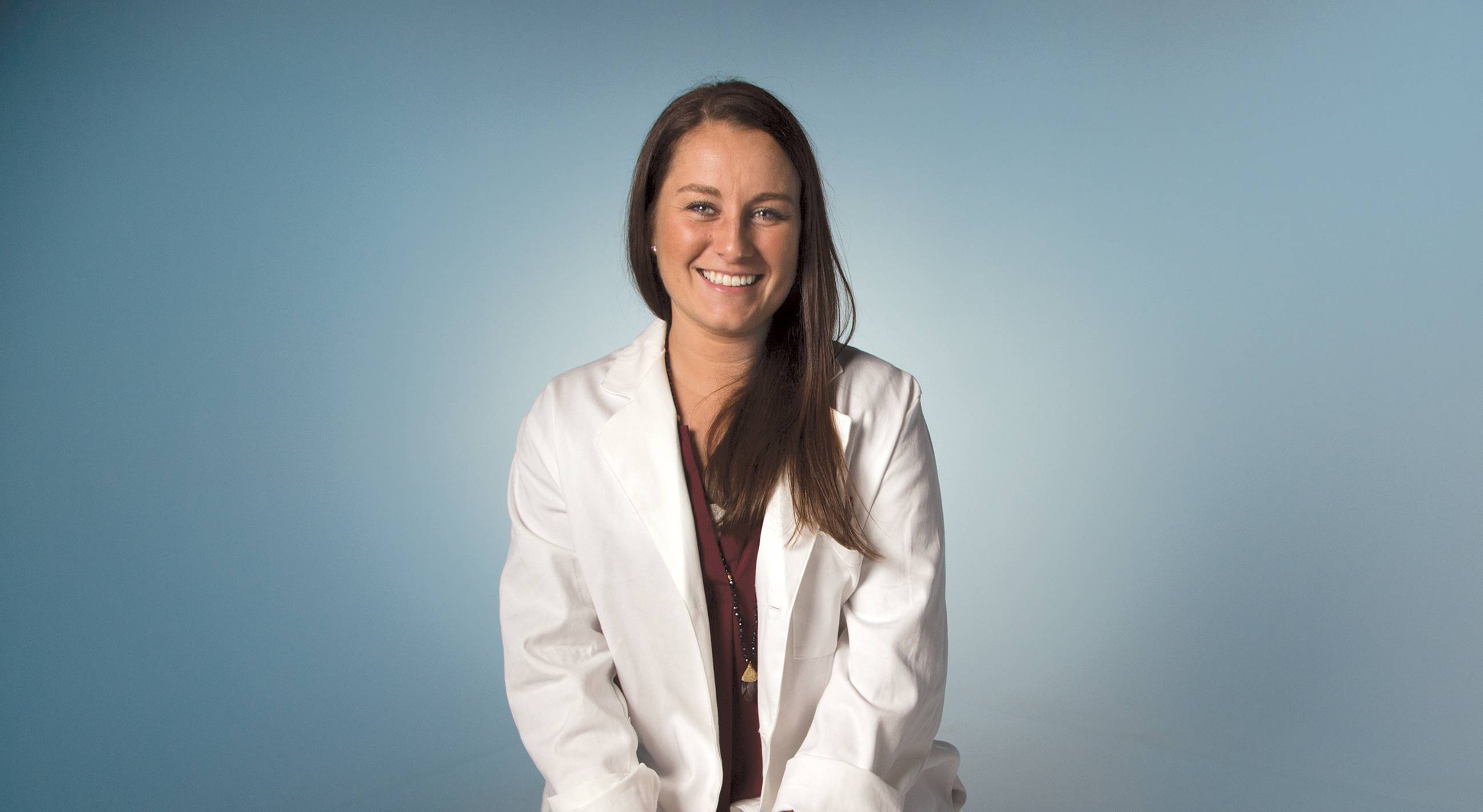 Monique Mounce is a woman of science who established a STEM scholarship
by Ashley Festa
Dr. Monique Mounce takes after her mother, always rooting for the underdog, especially when it comes to women working in the medical field.
That philosophy has most recently revealed itself in the relationship that the two women have with students at Texas State University. Mounce and her mother, Wendy Griggs, created the Griggs/Mounce Strong Women in Science Endowed Scholarship. The scholarship, established last fall, will go to sophomore or junior female students pursuing pre-pharmacy, pre-med, or pre-dental studies.
"Women are disproportionally underrepresented in STEM (science, technology, engineering, and mathematics) fields," says Mounce, who graduated in 2009 from Texas State with a dual bachelor of science degree in chemistry and biochemistry. "There is just not as much interest from women in those areas, and we need to encourage it."
Mounce believes creating the scholarship honors her mother, who started her own company in 1987 working with respiratory patients. Griggs later opened Texas Medical Diagnostic and also opened Sleep and Wellness Centers across the United States.
"She's always been for the underdog, and that's why we wanted to give this scholarship to women in healthcare and science in general," Mounce says. "She was always believing in people when others wouldn't. She's the CEO and hires people right out of college because you never know what they'll be able to do in their life."
"She's always been for the underdog, and that's why we wanted to give this scholarship to women in healthcare and science in general."

- Dr. Monique Mounce, talking about her mother, Wendy Griggs.
Coming from a family working in healthcare, Mounce had always been interested in medical fields. She would eventually settle on pharmacy, with a focus on patient care and counseling rather than dispensing medicines. After earning her doctorate at the prestigious University of Maryland School of Pharmacy, she went on to complete two post-graduate residencies at Johns Hopkins Bayview Medical Center and Philadelphia College of Pharmacy. She earned board certification in pharmacotherapy, and now she's an assistant professor at the Notre Dame of Maryland University School of Pharmacy, where she teaches pharmacotherapy in autoimmune diseases. She also teaches an introduction to interprofessional education class in partnership with the Johns Hopkins School of Medicine and Nursing.
On the practice side, Mounce works directly with patients, helping them to understand their medications and improving communication with their physicians. Doctors refer patients to her, many of whom are uninsured or elderly and often with poor health literacy.
"We talk about their healthcare beliefs and behaviors," Mounce says. "If patients don't want to do something, I can encourage them or try to scare them, but it's ultimately their decision. If you can empower your patient, that's more powerful than me telling them what to do."
Much of her role is as a patient advocate. Elderly people often have multiple physicians and medications, which can cause duplications and adverse drug interactions. When the person is not taking the medications as directed, health conditions may not be controlled, leading to additional prescriptions.
"Compliance is an issue," Mounce says. "I develop trust with the patient, and then report back to other healthcare providers. I contact the physician, and we find a place where the patient is happy and in a good place medically."
Mounce and her mother hope that their scholarship can help its recipients be in a good place financially as they pursue their degree in health care. "The university helped my daughter get where she is today," Griggs says. "It helped her to get into another four-year school and then residency. The undergrad schools need to be congratulated, so that's why I wanted to give my money to Texas State. ✪