Distinguished Alumni Awards 2017
Distinguished Alumni Awards 2017
Two honored with Young Alumni Rising Star Award
Texas State honored five new Distinguished Alumni during Homecoming Week. With these newest honorees, the Alumni Association and the university have now presented the most prestigious award to 203 graduates since the first was given to then-U.S. Sen Lyndon Baines Johnson in 1959.
The Young Alumni Rising Star Award was created in 2015 and presented the following year to recognize young alumni under age 40 for their exceptional achievements and outstanding accomplishment in their profession, affiliations, and service. The two recipients of this award have demonstrated a level of excellence that positively represents the university and serves to inspire current students and other recent graduates to excel in their work and recognize the important impact of their experience as a student at Texas State.
Kenneth R. Huewitt: Class of 1985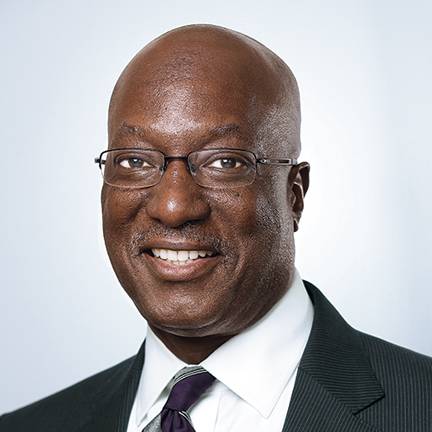 As vice president of finance and administration/CFO for Texas SouthernUniversity, Ken Huewitt has more than 25 years of experience in the audit and finance industries. He began his career as an auditor with the U.S. Department of Housing and Urban Development's Office of Inspector General. His career path has included serving as senior audit specialist for the Federal Deposit Insurance Corp., senior associate for Coopers & Lybrand, and regional director of finance for ServiceMaster. At the Houston Independent School District — the largest school district in Texas, supporting 215,000 students on 283 campuses — Huewitt rose from controller to deputy superintendent and CFO and served as interim superintendent for six months. For his excellent stewardship and student-focused initiatives, such as the one-to-one laptop initiative, and dual-language and global education programs, the Council of the Great City Schools named him Chief Financial Officer of the Year in 2015.
Huewitt is the former chairman of the board of the Texas State Development Foundation, member of the "T" Association Board, past president of the Texas State Alumni Association, and a member of Omega Psi Phi Fraternity Inc.
On his way to earning his B.B.A. in accounting from Texas State, he was also a member of the back-to-back national championship Bobcat football teams in 1981 and 1982. For his football prowess, Huewitt was also inducted into the "T" Association's Hall of Honor in 2007.
Deborah J. Kissire: Class of 1979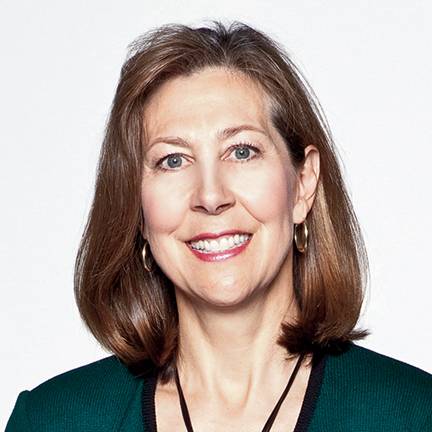 A dynamic leader in her field, Deborah Kissire serves on the boards of directors of three public companies. She chairs the Audit Committee at Cable One Inc. and serves on the Audit Committee of Omnicom Group Inc. With Axalta Coating Systems, she chairs the Nominating and Corporate Governance Committee and serves on the Compensation Committee.
In 2015, she retired as vice chair and regional managing partner of global professional services firm EY, which had revenue of $28 billion in 2015. She also served as a member of EY's Americas Executive Board and Global Practice Group.
Since earning her B.B.A. in accounting from Texas State, Kissire rose to become an international business leader. In 2014, Kissire was inducted into the Washington Business Hall of Fame. Her previous honors include being named one of the Washingtonian's 150 Most Powerful People in Washington, D.C., being listed among the 100 Most Powerful Women in Washington, D.C., and being included on the Washington Business Journal's list of Women Who Mean Business.
A leader in both the boardroom and in community service, Kissire previously served on the boards of Goodwill Industries of Greater Washington, Junior Achievement USA, The Economic Club of Washington, and the Greater Washington Board of Trade. In 2007, she began EY Connect Day in her region, a high-impact day of community service for EY personnel throughout the region with sponsored events in each local community, a model now implemented by EY throughout the Americas.
Michael P. McGaugh: Class of 1995
Texas State chemistry graduate Michael McGaugh is executive vice president and chief operating officer of BMC Stock Holdings, a $3.2 billion publicly traded company based in Atlanta, Georgia. He has full profit and loss responsibility for all BMC field operations and leads the company's safety, supply chain, operations support, and purchasing departments.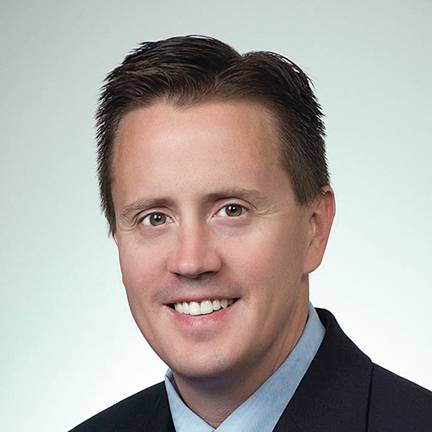 Prior to joining the company, McGaugh spent over 20 years at The Dow Chemical Co., serving in a number of management and operational roles. Most recently, he served as global director and leader of the Integration Management Office for Dow's proposed merger with industry giant E.I. du Pont de Nemours, one of the largest corporate mergers in industry history.
From 2012 to 2013, McGaugh served as global general manager of Dow Building Solutions, after successful terms as vice president and general manager of Dow Building Solutions for Europe, the Middle East, and Africa region. From 2008 to 2011, McGaugh served as vice president and general manager of Dow Building Solutions, North America region. Previously, he served as director and special advisor to the chairman and CEO of Dow.
After Texas State, McGaugh went on to earn his master's of business administration from Harvard University in 2002.
Michael Raiford: Class of 1990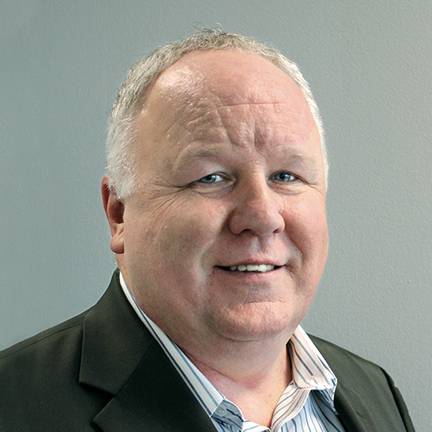 Michael Raiford is the corporate vice president of the FAB Factory Engineering Division at Samsung Austin Semiconductor, Samsung's only semiconductor production facility outside of South Korea.
The SAS facility employs more than 3,000 people at a $17 billion computer system large scale integration fabrication plant in northeast Austin.
Raiford leads overall factory operations, including the equipment management of productivity and yield improvements. He is currently leading a companywide transformation from being an IDM manufacturer to a pure-play foundry model. Raiford also serves on the Cost Champion Team and the Great Workplace Committee. As an instructor for leadership classes and host of open employee development forums, Raiford enjoys sharing his experience and insights on engaged, effective leadership with new generations of professionals.
A computer information systems graduate of Texas State, Raiford joined SAS in 1996 and led a team that designed and implemented the IT infrastructure in both the original FAB built in 1997 and the new 300mm FAB built in 2007. During his career with SAS, he has held a variety of roles including in system engineering, manufacturing, and innovation.
His charitable work in the Austin community includes serving on the Legacy of Giving Steering Committee and Austin Rodeo Ambassador Committee and chairing the Austin Heart Walk 2017. He is also a member of the Texas State CIS Advisory Board.
Brig. Gen. (Ret.) Dana Simmons: Class of 1977
A decorated U.S. Air Force veteran, Dana Simmons now serves as the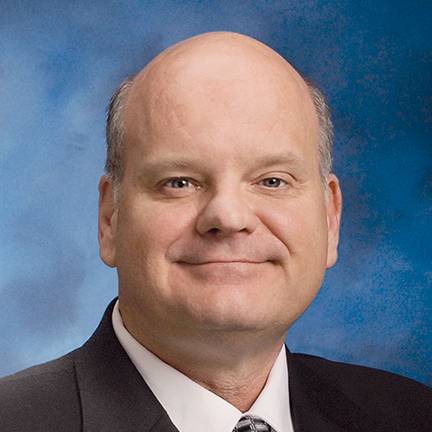 executive vice president and the chief of staff to USAA's CEO. Simmons leads the prioritization and coordination of key activities associated with the USAA board of directors, CEO, executive council, and enterprise partners. He also leads the Enterprise Security Group and Corporate Services teams.
Simmons joined USAA in April 2010 and has held the positions of EVP of Enterprise Operations Support, EVP and Chief Administrative Officer, EVP of Human Resources, SVP of USAA Corporate Services, and SVP of Staff Operations for USAA Property and Casualty Insurance Group.
After earning his B.S. in criminal justice at Texas State, Simmons served for 33 years in the Air Force, retiring as a brigadier general and commander of the Air Force Office of Special Investigations (AFOSI).
His distinguished career in uniform included serving as the AFOSI vice commander at Andrews Air Force Base, Maryland, the home base for Air Force One.
He served two tours in command of AFOSI detachments and earned the MAJCOM-level award for "Outstanding Large Detachment of the Year."
He earned numerous awards and medals, including the National Intelligence Superior Service Medal, Air Force Distinguished Service Medal, Legion of Merit, Air Force Meritorious Service Medal with six oak leaf clusters, Air Force Commendation Medal with one oak leaf cluster, Air Force Achievement Medal with one oak leaf cluster, the Lance P. Sijan Leadership Award, and 2009 Outstanding Advocate for Women in Federal Law Enforcement Award. He earned his M.A. from Webster University.
Young Alumni Rising Stars
Chris Elley: Class of 2000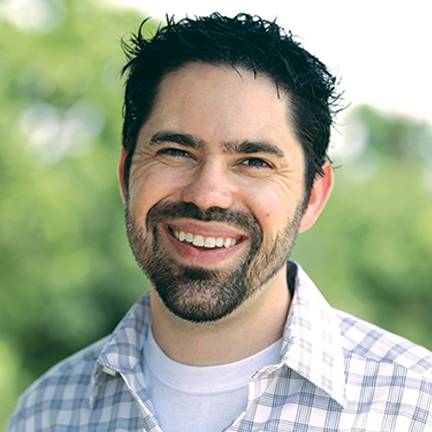 As an innovation and brand leader, Chris Elley identifies and executes opportunities to grow the value of companies through increased collaboration, cutting-edge technology, and an emphasis on overall customer experience. Elley co-created two primetime television documentary series for NBC's Esquire and USA networks. He has multiple Emmys and nominations for his work at both the national and regional levels. Elley earned a master's in mass communication from Texas State.
Randy Rogers: Class of 2001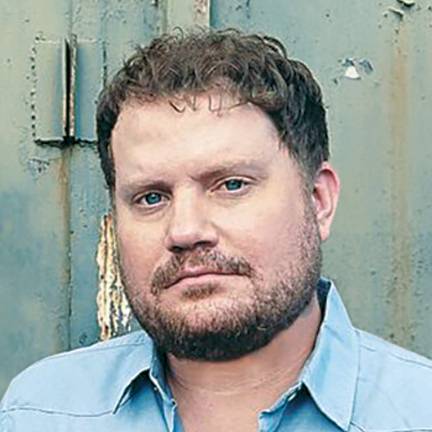 A native of Cleburne, Randy Rogers initially pursued a degree in accounting and business while spending his free time entertaining fellow students with songs on the steps of Falls Hall. In 2000, he formed the Randy Rogers Band. In 2016, the band released Nothing Shines Like Neon and broke the 1 million mark in total album sales. Rogers has appeared at the Grand Old Opry and performs an average of 200 days out of the year. Rogers earned his B.A. in public relations and mass communication.