McCoy professor studies economics, migration, remittance in new book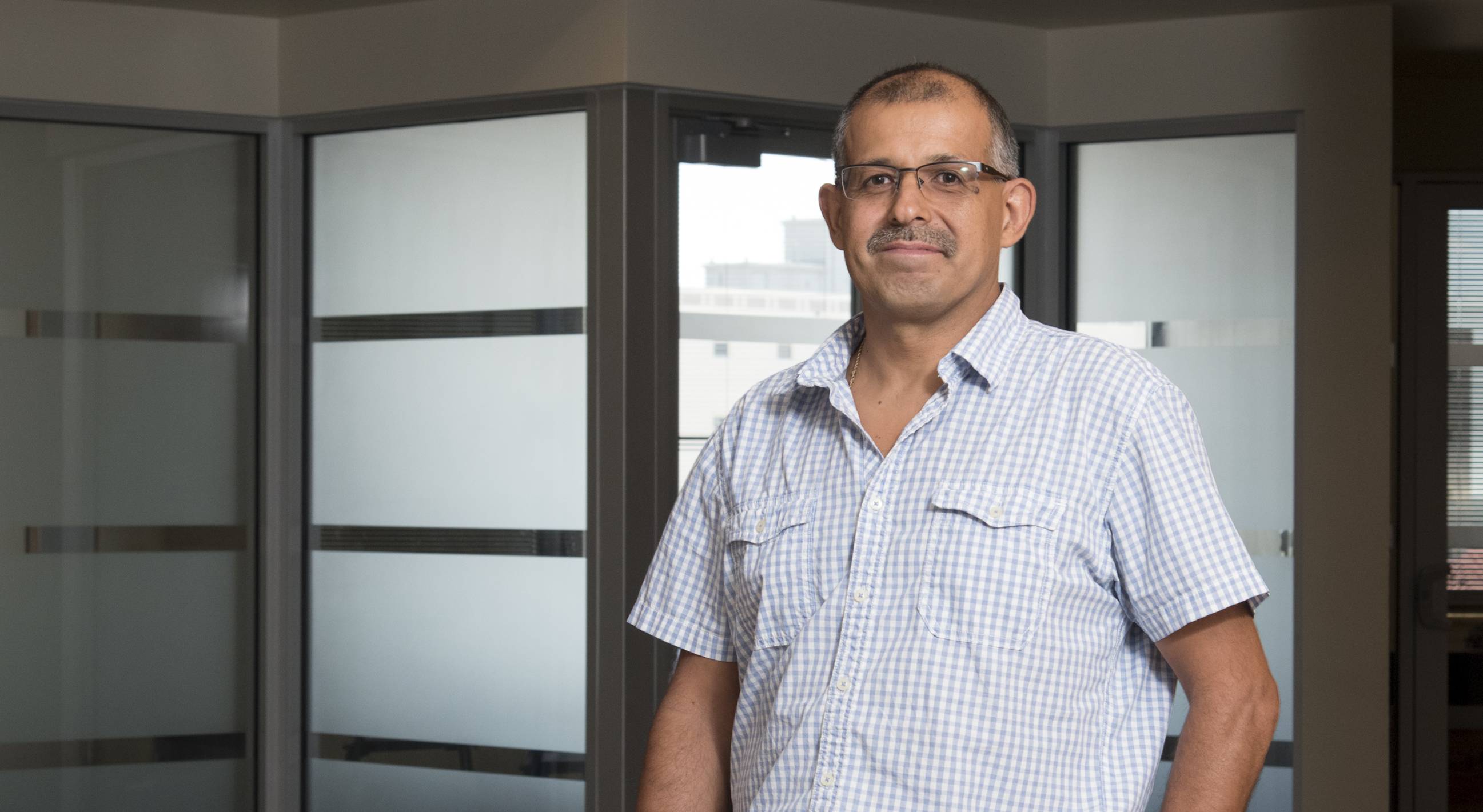 Dr. Diego E. Vacaflores
by Julie Cooper
McCoy professor studies economics, migration, remittances in new book
Sending money home may have been a part of our nation's history since pilgrims disembarked from the Mayflower. In the centuries that ensued, a growing body of immigrants has moved to the United States, and the amount of money they have transferred to their former countries — called remittances — has been profound.
These monetary transfers usually facilitate better consumption, education, and healthcare access for immigrants' families back in their developing countries. In some cases, those remittances can account for nearly one-fifth of a country's gross domestic product.
Texas State economics professor Dr. Diego E. Vacaflores has spent the last several years researching remittances in his new book, Economic Growth and Development of Latin America, which is due out this December. "It is hard to uncouple migration with remittances," Vacaflores says. "Every time I talk about remittances I have to talk about migration. It can be a touchy issue for many societies that are facing increased migration." A recent CNN Money report put the total amount of remittances flowing to Mexico at $27 billion, almost all of it from the United States.
A native of Bolivia, Vacaflores has lived in the United States for 20 years and has been a faculty member of the McCoy College of Business Administration since 2007. His book will be published in English and Spanish, providing specific views of the economic performance of the region to both audiences.
In 2015 Vacaflores received a McCoy Faculty Development Grant to conduct research in Central and South America. Within the last seven years, he has published multiple articles, organized an economic research conference in Bolivia, received several awards including the Presidential Award for Excellence in Scholarship/Creative Activities, accompanied graduate students to Chile for a study abroad program, and earned university tenure.
"All countries have concerns about migration. If you go to Central America, Costa Rica has a lot of immigrants from Honduras, El Salvador, and Nicaragua. At the same time, all countries would like to attract the more educated, highly qualified workers into their countries. But usually the people who actually move from one country to another are the people who are having difficulties in their standard of living. A lot of poor people decide to take the risk to make that trip all the way to the U.S. to improve their standard of living," Vacaflores says.
Vacaflores says remittances flowing into Mexico make up less than 2 percent of the GDP, but for Honduras, the remittances are almost 19 percent of the GDP, or nearly one-fifth of the economy. El Salvador's remittances make up 17 percent of that country's GDP.
While the United States is considering proposals to tax remittances to curb the flow of money to other countries and pay for domestic projects — at a rate as high as 7 percent — Vacaflores says that such action could prompt other countries to respond in kind by taxing profits from our multinational companies.
"What will happen if the U.S. government starts to tax at 7 percent? Well, a lot of that money is going to revert back to unofficial channels," he says. "These remittances that are being sent to Mexico and are improving their standard of living are reducing the incentive for more people to come (to the United States). If you are really concerned about this flow of people, then remittances are actually helping achieve that end."
In his graduate classes, Vacaflores addresses remittances, migration, and the economic impact. "We don't want too many undocumented immigrants coming into the country, but how can we reduce incentives for these people not to come? One way is to improve economic conditions in their home country. If Mexicans are doing better, because of the positive effects of remittances on the receiving country, they have less incentive to come here." ✪